Prince Harry Reveals How Many Kids He And Meghan Markle Plan To Have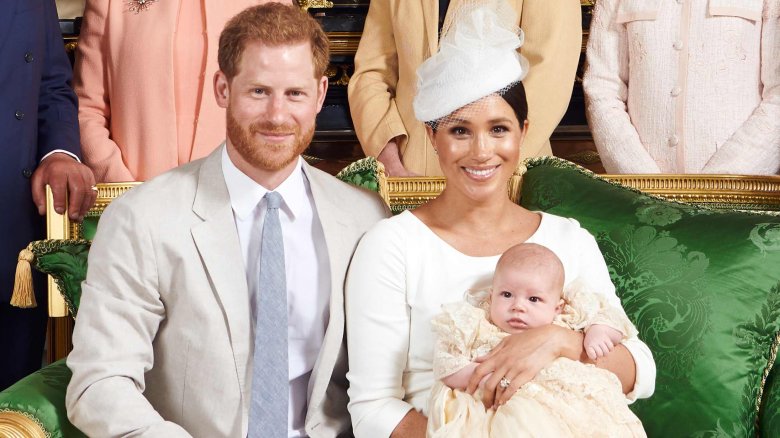 Chris Allerton/Getty Images
Royal baby Archie Harrison Mountbatten-Windsor, son of Prince Harry and Meghan Markle, is only a few months old, but his royal parents already know how many siblings they want to give him.
In an interview with noted conservationist Jane Goodall in the upcoming September issue of British Vogue (guest edited by Markle), Prince Harry revealed that he plans on keeping his family small. Prince Harry cited environmental concerns as at least part of the reason he doesn't want too large of a family. "We are the frog in the water and it's already been brought to the boil," he said in the interview, which was partially published in The Telegraph ahead of the issue's release. 
He added that the state of the planet is "terrifying." 
Goodall, who has previously warned that population growth needs to be curbed for the sake of the planet, said that she hopes Prince Harry and Meghan Markle don't plan on "too many" children."
"Two, maximum!" Prince Harry replied.
The news is likely disappointing to fans of the royal family who would love to see little Archie with a bevy of royal siblings, but it isn't too surprising to those who know how environmentally and socially conscious Prince Harry and Markle are. Markle had built up a reputation as a humanitarian and activist well before the royal wedding, while her husband has long supported conservation efforts, particularly in Africa.
Prince Harry and Meghan Markle haven't yet announced when we can expect another royal pregnancy, but one thing is certain. However large (or small) their family ends up being, they're determined to leave a legacy for their children. "I've always thought: this place is borrowed," said Prince Harry. "And, surely, as intelligent as we all are, or as evolved as we all are supposed to be, we should be able to leave something better behind for the next generation."