Can You Hire Chip And Joanna Gaines To Do Your House?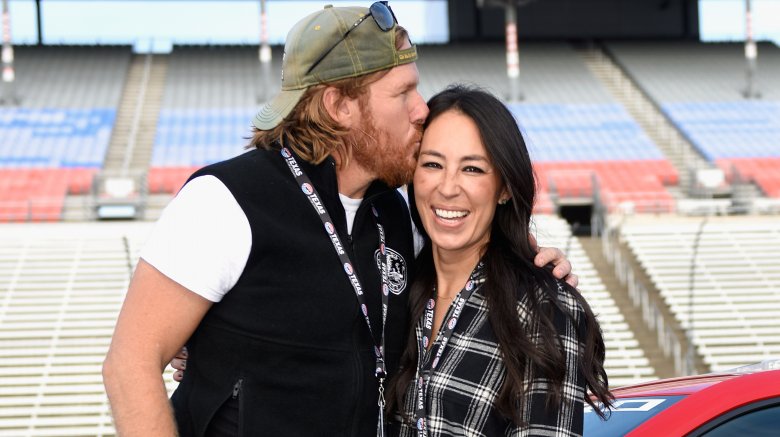 Jared C. Tilton/Getty Images
The devastating news that Chip and Joanna Gaines were stepping away from their HGTV mega-hit reality show, Fixer Upper, was salved when it was announced they'd be launching their own TV network. Set to launch in 2020, the network will feature a host of original content from the couple as well as re-runs of the show that made them famous, as explained by USA Today. In the meantime, if you were hoping the Gaineses could lend their expertise to your own house, there's still hope...kind of. 
In a 2018 update on their official Magnolia website, Chip and Joanna Gaines explained they are only looking at new houses and "Are not renovating/remodeling any fixer uppers." The Fixer Upper couple encouraged anybody near their home in Waco, Texas to get in touch if they're interested in purchasing one of Chip and Joanna's new builds, or if they're looking for help buying their very own fixer upper property.
As for those outside of Waco, there's unfortunately nothing they can do for you. The Gaineses are focused on keeping local business alive, noting, "Although we've gained exposure through HGTV, we are still a local business, and are committed to helping restore Waco to become the amazing city it was meant to be." Likewise, they aren't looking to be apart from their kids for work either. "We also believe in the importance of home and family, and travelling for a remodel project would put unnecessary strain on our families and children. We're committed to our families and realize how important it is to spend time at home," they write on the site. 
As a result, the couple will only work within a 30-mile radius of Waco. However, they're grateful for any and all interest, noting how "blown away" they are by the support from fans nationwide. But for the foreseeable future, Waco is their home base. So unless you're planning to relocate to deep in the heart of Texas, you're on your own.