Are Chip And Joanna Still Doing Fixer Upper?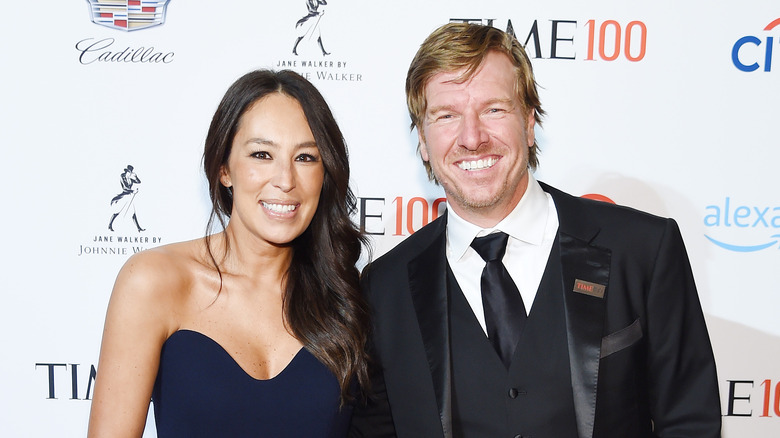 Larry Busacca/Getty Images
As hard as it was for fans of HGTV mega-hit Fixer Upper to say goodbye, the end of the show that made Chip and Joanna Gaines household names (no pun intended) didn't really signal the end. The beloved Magnolia duo aren't done with TV yet. In fact, they're launching their very own network.
Per a recent interview with USA Today, the Fixer Upper stars are set to launch their network in summer 2020. It will showcase a variety of shows surrounding lifestyle, wellness, and design. Longtime fans can rest easy, too, as the Gaines' network will feature reruns of the HGTV show.
There's also a brand new Chip and Joanna-fronted show to look forward to, which boasts "a more holistic story" than Fixer Upper. As Chip explained, "The difference moving forward is Jo and I are going to be able to tell more of our life stories. ...as opposed to it being a very narrow vein in our universe, which is obviously construction and design and the things we do for a living."
Their network will replace Discovery's current DIY Network and will also feature a selection of content chosen by the couple themselves as part of an overarching, multi-platform media company. "We loved this idea of connecting with people in a different way, telling other people's stories, curating content," explained Joanna. The Fixer Upper stars are already heading a burgeoning empire which includes a restaurant, magazine, branded products, and books. 
As noted by Vanity Fair, their departure from HGTV was marred by alleged internal conflicts. Chip and Joanna announced in fall 2017 that they'd be stepping down from their show, right when ratings were at an all-time high and a rumored spin-off was in the works. An industry source confirmed a few months later that they'd been pitching shows elsewhere, suggesting their departure from HGTV was due to a conflict of interest over how much their Magnolia products were being featured on the show. This new venture, then, puts the couple in the driver's seat as they'll have control over all of their output going forward.