This Is Us Creator Dan Fogelman Teases 'Secret New Cast Members'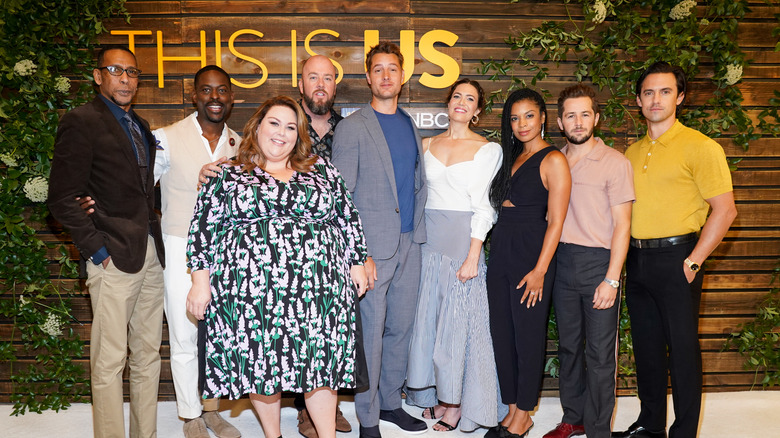 Rachel Luna/Getty Images
Dan Fogelman joined the This Is Us cast at the "Pancakes with the Pearsons" brunch in West Hollywood on August 10. The event, which celebrated the show's nine Emmy nominations, included a Q&A with the cast and Fogelman, who revealed some juicy details about what we can expect in Season 4 of This Is Us.
Fogelman hinted (via Deadline) that some big names will be joining the cast in the upcoming season, and that fans can expect an announcement at the end of the month. For now, though, these new cast members are being kept a "secret." 
The This Is Us creator also revealed that the first two episodes of the season would be huge in terms of the overall story. "I would say that in the series, we have what I call little markers, little stakes we put in the ground that serve as grounding points for the whole arc of the whole series, and I would say our first two episodes of this season are two of those," said Fogelman. "So, it's a big, bold, potentially polarizing — but in the best possible way — start to the season."
This echoes a previous hint dropped by Mandy Moore, who plays Rebecca Pearson. In July, Moore promised "a couple of twists" in the first episode that would leave fans "shocked."
Cast members at the brunch revealed more tidbits about the upcoming season. Susan Kelechi Watson said that we'll see more of her character Beth Pearson's dance career, while Justin Hartley confirmed that his character, Kevin Pearson, will be adjusting to becoming a father. 
Back in May, Fogelman told Entertainment Weekly that Season 4 will be "ambitious in the amount of stuff we cover," comparing it to Season 3 which juggled several intense storylines. While there's still more than a month left before the Season 4 premiere, it's probably a good idea to start stocking up on tissue now. This Is Us has never shied away from emotional scenes and, whatever happens in Season 4, we can probably expect it to be a tearjerker, just like the previous three seasons. 
Season 4 of This Is Us premieres on September 24.