Does Dr. Pimple Popper Have Kids?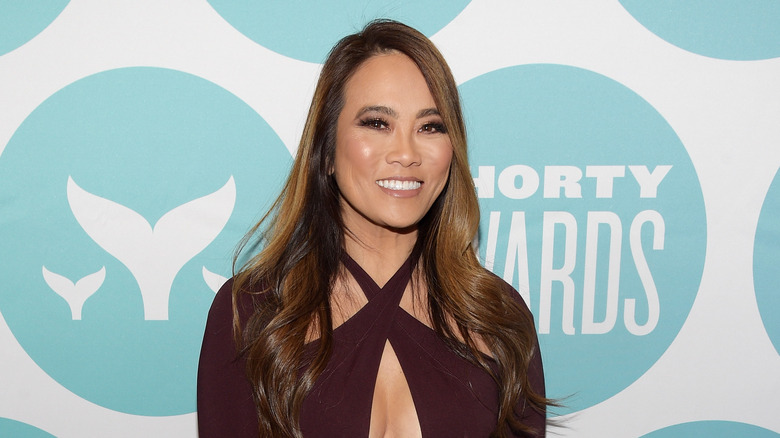 Jason Kempin/Getty Images
Dr. Pimple Popper has been fascinating and grossing us out with her pimple popping and cyst draining videos since 2014, and has become even more famous since she became the star of her own TLC show in 2018. Fans of the dermatologist might be able to tell you the difference between a dilated pore and an eruptive vellus hair cyst, but a lot of them don't know too much about her personal life. Just who is Dr. Pimple Popper? What's her life like? Does she have kids? 
You've probably realized that Dr. Pimple Popper is not a real name. The doctor's real name is Sandra Lee. Together with her husband, fellow dermatologist Dr. Jeffrey Rebish, Lee runs a dermatology practice in California that once belonged to her father. The couple also have two teenage boys together, aged 13 and 14 (as of 2019).
Lee's sons aren't quite as enraptured with the show as the rest of the world seems to be. "One of them doesn't watch the show at all," Lee told Distractify. "The other one will watch it and put up with it. [He'll] tell me when there's a reaction video or some other video about me on YouTube because he kind of monitors it every now and then. My older kid is like, 'I can't look at this stuff,' and I understand, it's OK, I respect that."
Lee's kids aren't the only ones in the family who don't want to watch all of her zit popping escapades. Lee's husband told Refinery 29 that he doesn't watch her videos either because he would "rather not see that stuff outside of the office." Rebish added that their sons "get mad if we turn [Dr. Pimple Popper] on at dinner."
Honestly, we don't blame them. As fascinating as it might be to watch Dr. Pimple Popper free a face from blackheads, it's not exactly something most people would like to see while eating.