Counting On's Lauren Duggar Opens Up About Difficult Pregnancy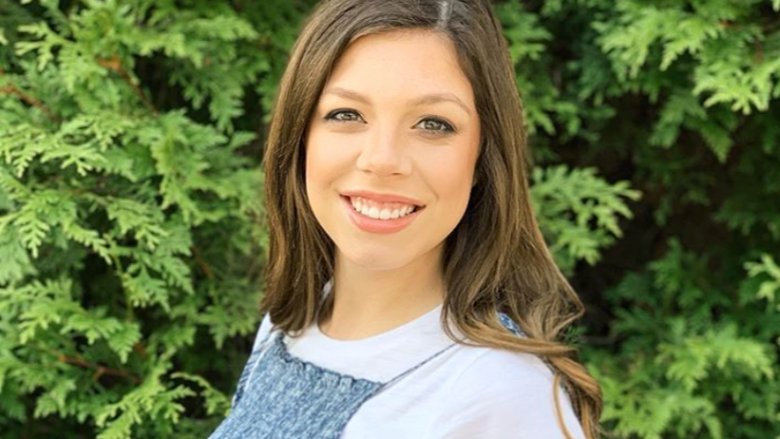 Lauren Duggar, one of the stars of the 19 Kids and Counting spin-off, Counting On, posted a picture of her baby bump on Instagram on August 11, sharing an update with her fans about how her pregnancy is going. "Life is such a gift and something I cherish more now, with all that we have gone through this past year," Lauren captioned the photo. "This pregnancy hasn't been easy. I treasure every moment and I am reminded daily that life is truly a miracle from God."
The past year-and-a-half has been quite a whirlwind for Lauren and Josiah, who were married on July 1, 2018 after getting engaged in March 2018. The pregnancy has been especially emotional for Lauren as she suffered a miscarriage last October. Lauren and her husband, Josiah, were left devastated by the loss of their first child, but it wasn't long before they had some good news. On May 20, the couple announced on Instagram that they are again expecting. The following month they revealed that their baby is a girl.
Through the eventful months, the couple relied on their faith to see them through. "God's faithfulness to us in our most difficult moments has sustained us and brought us such love and comfort," they told Us Weekly in May after announcing the pregnancy. "We cannot begin to tell you how much we are looking forward to holding this baby in our arms this fall. Every good and perfect gift is from above and we are looking forward to this new season of parenting together!"
Lauren is just one of many Duggar women who are expecting a baby in the coming months. Abbie Duggar announced at the beginning of August that she and her husband, John David, are expecting their first child. Joining her are Anna Duggar, Jessa Seewald, Joy-Anna Forsyth, and Kendra Duggar. Amy King, a cousin of the Duggar family, is also expecting a baby.