The Real Reason Tarek El Moussa And Christina Anstead Are Still Working Together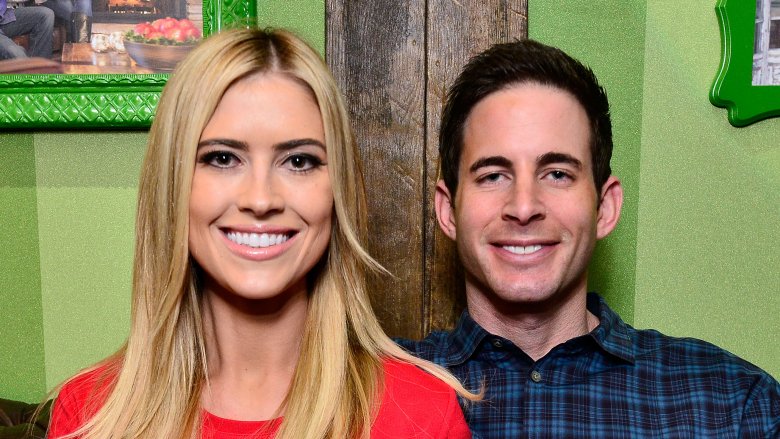 Jerod Harris/Getty Images
Season 8 of HGTV's Flip or Flop premiered on August 1. Many fans are shocked that the show is still on the air, considering the fact that its hosts, Tarek El Moussa and Christina Anstead, split up in 2016. It's not exactly typical for a former husband and wife to continue working together, but El Moussa and Anstead seem to be doing a good job of it. Why are they still working together, and how do the exes manage to make everything work?
"It was up and down, up and down," El Moussa told Today. "We shot the pilot in summer of '11...  so we've been doing this a really long time. It's part of who we are and what we do, and for us to just throw everything away, it just wasn't worth it."
Anstead added, "Most importantly, we have two amazing kids together. So it's just easier to work together and get along."
Both Anstead and El Moussa have moved on to new partners since their breakup. Anstead married Ant Anstead in December 2018, and El Moussa has been dating Heather Rae Young since July 2019. The Flip or Flop stars also have their own spin-off shows. Anstead's spin-off, Christina on the Coast, debuted in May while El Moussa's show, Flipping 101 w/ Tarek El Moussa, is set to premiere in 2020. El Moussa also has a digital series, Tarek's Flip Side, which debuted on August 1, 2019. 
Both El Moussa and Anstead have admitted that working together isn't always easy, but they're determined to stay on good terms. "The entire success of the show depends on our relationship, because if we don't have a working relationship, we have no show," El Moussa recently told Us Weekly. "So there are some pretty good motivations to make sure that we're doing what we need to do to continue what we're doing."