Chrissy Metz Gave A Rare Live Performance To Support This Amazing Cause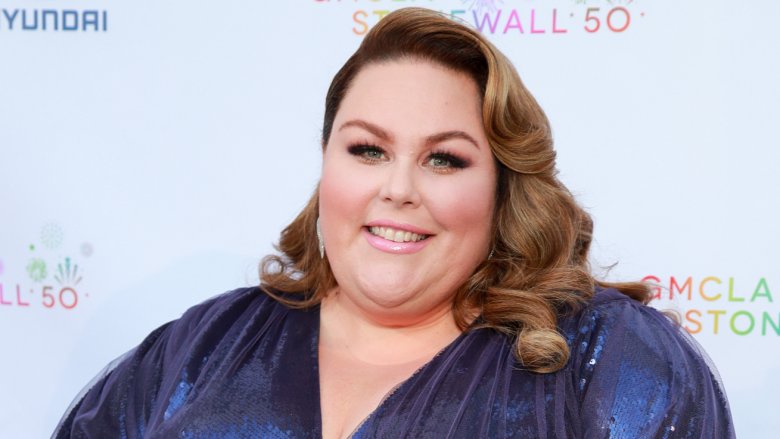 Rich Fury/Getty Images
Fans of This Is Us know that Chrissy Metz isn't just a talented actress — she also has an amazing set of pipes. In spite of this, Metz hasn't flaunted her vocals too much, although that has slowly been changing. On August 17, the actress and singer appeared on stage to perform at the gala for the Gay Men's Chorus of Los Angeles.
The concert took place at the Walt Disney Concert Hall. "I'm super grateful to be here to sing a beautiful song," Metz told the Los Angeles Times. "It's a beautiful song [called 'I'm Standing with You'], written by Diane Warren, that is just perfect for any occasion. But for this occasion, the anniversaries of Stonewall and the Gay Men's Chorus of L.A., this all makes really great wonderful sense. So, when [GMCLA organizers] asked, I said, 'Yes, of course, I'll be there.'"
Metz said that the performance was quite emotional for her. The gala celebrated not just the 40th anniversary of the Gay Men's Chorus of Los Angeles but also the 50th anniversary of the Stonewall Riots in New York, which sparked the gay rights movement. Her performance at the gala helped bring in money for a good cause, raising more than $500,000 for the music education programs of the Gay Men's Chorus of Los Angeles, which benefit children and youth. 
Metz has come a long way since she made her live singing debut on April 7 at the Academy of Country Music Awards. While she still hasn't given many public performances, it's clear that music is a big part of her life. 
We'll likely hear more of Chrissy Metz's beautiful singing voice on the upcoming season of This Is Us, which premieres on September 24. The singer and actress has also revealed that she's working on her debut country album.