90 Day Fiance's Larissa Is Looking Forward To Her Happily Ever After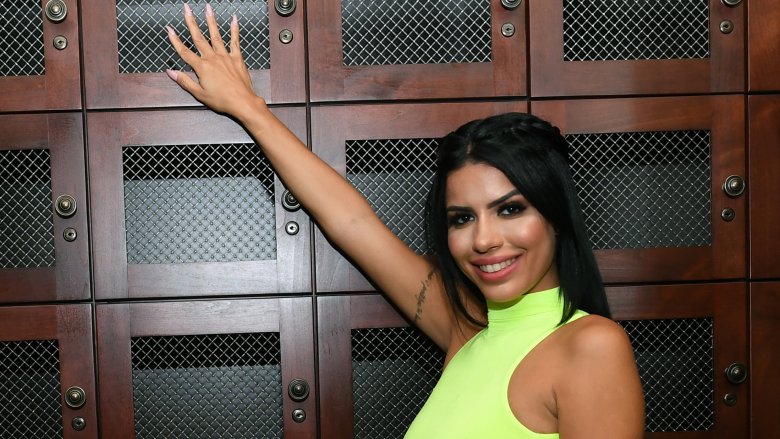 Bryan Steffy/Getty Images
90 Day Fiancé star Larissa Dos Santos Lima is definitely over her ex, Colt Johnson, and she wants everyone to know it. 
In a Q&A on her Instagram Story (via Us Weekly) on August 24, Larissa wasn't afraid to diss Colt. The couple appeared on season 6 of 90 Day Fiancé, but their marriage didn't last very long. They were married in June 2018, and Johnson filed for divorce the following January after Dos Santos Lima's third arrest for domestic violence against her husband. The misdemeanor charge was later reduced to disorderly conduct, pending the payment of a $345 fine and 48 hours of community service. 
Dos Santos Lima, a native of Brazil, claimed that she had been acting in self defense after Johnson allegedly attacked her, although authorities later determined that the wounds she said had been inflicted by Johnson were actually self-inflicted.
We might never know what truly happened between the 90 Day Fiancé couple, but we do know that Larissa has put that relationship in her past and is focused on her new boyfriend, Eric Nichols. When asked if she plans to marry Nichols, who she has been involved with since February, Dos Santos Lima said, "It would be my happily ever after."
Larissa has completely washed her hands of Colt. When asked if she thought that her ex-husband regretted what had happened between them, she said, "I don't care as long as he leaves me alone I am happy."
This is consistent with what the 90 Day Fiancé star said in a previous interview with Us Weekly, where she said that there was no possibility of them ever becoming a couple again. "When Colt called the cops and filed for the divorce, he closed the doors of my heart to him," she said. 
Dos Santos Lima is completely focused on her future with Nichols and said that they may even move to Brazil. "We are looking forward to visiting my family and see how things go," she said.