90 Day Fiance's Ashley Martson Reveals She's Dating Someone New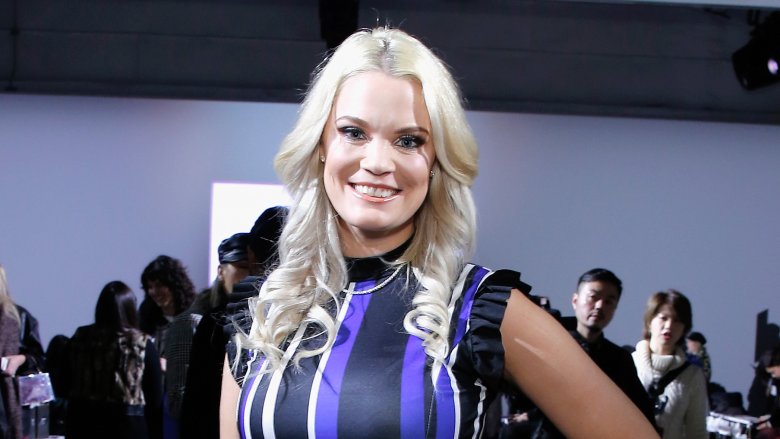 John Lamparski/Getty Images
90 Day Fiancé star Ashley Martson has had a whirlwind year. In April, she filed for divorce after briefly reconciling with her ex, Jay Smith. At the beginning of August, rumors linked her to Bachelor in Paradise star Christian Estrada. Estrada has since denied those rumors, but Martson recently confirmed that she does, in fact, have a new love interest. 
In a Q&A on her Instagram Story (via PopCulture) on August 27, Martson was asked by a fan, "Are you dating? If so can you give us a hint?" The 90 Day Fiancé star replied, "I am," complete with a lovestruck emoji, but declined to give any more details. "Too soon to post," she said. "Gotta make sure it's right."
The news is no doubt disappointing to fans who were hoping to see something come of the flirtation between Martson and Estrada, but it seems like that relationship really was nothing more than a rumor. "I know Ashley's PR," the Bachelor in Paradise star recently explained on the Domenick Nati Show.  "I'm good friends with her PR... but I mean, the few times I've been with Ashley, hanging out, it's not just the two of us... But I respect the girl, she's an awesome girl, good looking chick, but like I said, at this point I'm just focusing on my projects..."
Martson's divorce from Smith hasn't yet been finalized, but she has previously said that she's definitely finished with the relationship. "I don't really care if he's deported," she told Us Weekly. "I just want him to leave me alone." Smith was taken into ICE custody at the beginning of July after violating a protection from abuse order Martson filed against him. He is currently out on bail.
Smith has also moved on. He's been seeing a woman named Kayla O'Brien, who many people think looks like Martson, and it has been rumored that she is carrying the 90 Day Fiancé star's child.