How Much Hilary Farr From Love It Or List It Is Really Worth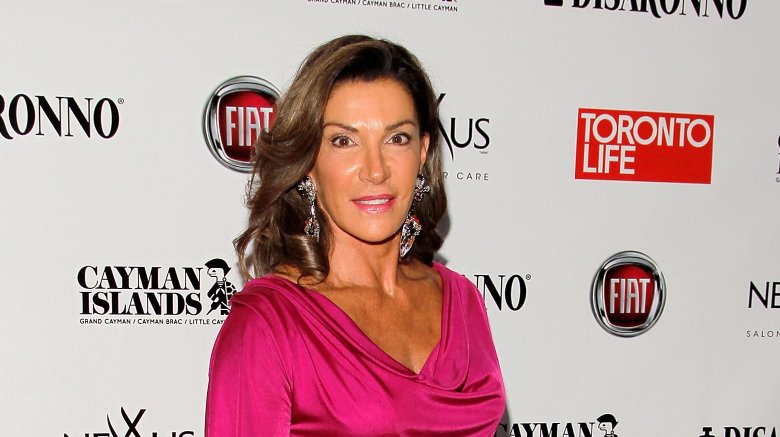 Jemal Countess/Getty Images
Canadian television personality and designer Hilary Farr is most well-known for co-hosting Love It or List It with realtor David Visentin, having joined the popular HGTV home renovation show back in 2008. However, Farr was already well-established in her own right prior to starring opposite the equally lovable Visentin.
She's the president of Hilary Farr Designs and is also a successful actress, appearing in various TV shows and movies over the years, including Stardust, The Rocky Horror Picture Show, and The Marilyn Denis Show. It's safe to say Farr isn't on the breadline, but how much she has in the bank may surprise you.
According to Celebrity Net Worth, the Love It or List It star is currently worth a whopping $8 million, thanks to her careers in acting and home design, as well as being a business owner, of course. In contrast, Visentin is worth considerably less (just $6 million according to the site).
Farr actually started in the home renovation arena when she moved to Los Angeles. According to Heavy, it was then that she began flipping properties. Speaking to Baltimore Media Blog of how she got started, she explained, "It happened by chance. I had moved a few times. Everyone loved my house in Los Angeles, so I decided to turn into a business."
She obviously found success in the field, and Farr's understanding of the impact and importance of home renovation is evident. At a 2017 real estate conference, as reported by realtor Ken Trotter, Farr noted, "You have to figure out a way to get an emotional impact" out of whichever space you're working on, which means styling furniture and accessories accordingly so it's more attractive to the interested party. The Love It or List It star was the first designer in Toronto to stage homes, according to House Beautiful, understanding the all-important potential in properties otherwise considered lost causes. Her intuition has obviously paid off.