How Much David Visentin From Love It Or List It Is Really Worth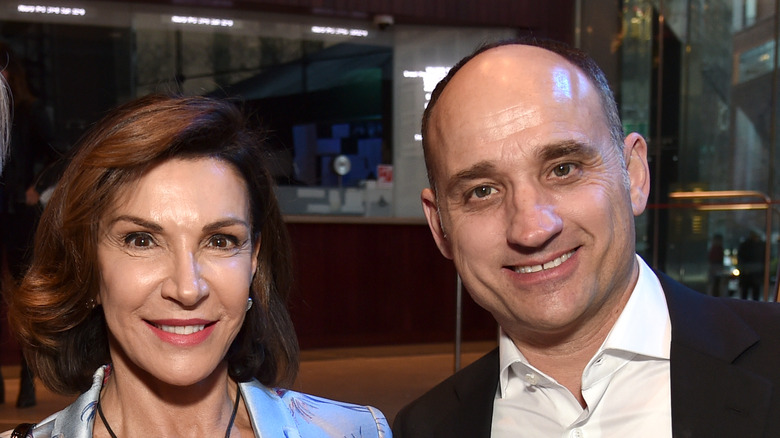 Bryan Bedder/Getty Images
David Visentin may play the bad cop to co-host Hilary Farr's good cop on HGTV's hit home renovation show Love It or List It, but in reality he has plenty of reasons to be positive. The Canadian realtor and reality TV personality is banking some serious coin.
According to Celebrity Net Worth, Visentin is currently worth approximately $6 million (in comparison, Farr is worth considerably more). Article Bio reports Visentin makes around $23,000 per episode of Love It or List It, though this is unconfirmed. Naturally, his salary is bound to increase, alongside Farr's, as the show's popularity continues to grow.
Visentin has been in real estate for 20 years. He says it's in his blood, telling PopSugar in 2018, "My father is a broker and I work with both my brothers who are also realtors. My sister, two years ago, got her real estate license." 
His reputation and know-how in the business led to Love It or List It, for which he is currently most well-known. Visentin has appeared on various other reality TV shows over the years, too, including the Property Brothers spin-off Brother vs. Brother. Fast becoming an HGTV stalwart, in 2015 Visentin also appeared on HGTV Insider. Elsewhere, he's popped up on Makeover Manor and Kortney & Dave: By Request.
Visentin and Farr might seem like lifelong friends, but they actually met for the first time at the audition for Love It or List It, with Farr chosen first. Her co-host, meanwhile, was picked thanks to their instantaneous chemistry. As Visentin explained to PopSugar, he was selected after Farr was matched with a group of potential agents and the two of them were deemed to have the best connection. "They called up and said, 'You're brilliant. We want you. We think you're going to make Hilary look good,'" Visentin recalled being told at the time. And the rest is history.