This Is Us Reveals New Cast Members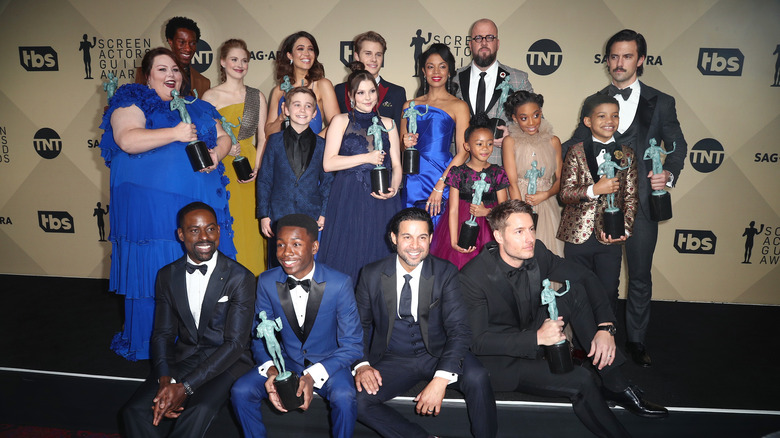 Frederick M. Brown/Getty Images
This Is Us fans can't wait until the premiere of Season 4. As the season premiere draws closer, we're learning more about what the show has in store for us, including some of the new stars who are joining the cast.
Creator Dan Fogelman previously teased that some new famous faces would be joining the This Is Us cast in the upcoming season. He also said (via Deadline) that we can expect the first two episodes to pack a punch. "I would say that in the series, we have what I call little markers, little stakes we put in the ground that serve as grounding points for the whole arc of the whole series, and I would say our first two episodes of this season are two of those," he said. "So, it's a big, bold, potentially polarizing — but in the best possible way — start to the season."
Regular cast member Mandy Moore also promised Deadline "a couple of twists" in the series, starting with the first episode. 
It's reasonable to assume that these new cast members will be a big part of those two episodes and the twists the show has in store for fans, although we still don't know what to expect from their roles. Thanks to the trailer that dropped on August 31, we do at least know the actors' names. Asante Blackk, Marsha Stephanie Blake, Omar Epps, Bahara Golestani, Jennifer Morrison, Timothy Omundson, M. Night Shyamalan, Julian Silva, Auden Thornton, and Nick Wechsler will all appear on Season 4 of This Is Us (via E! News).
While we don't know too many details about Season 4 of This Is Us, one thing that has remained consistent throughout the series is a number of emotional scenes. Chances are good we can expect that at least one of those first two episodes to be a tearjerker.
Season 4 of This Is Us premieres on September 24.