Sasha Obama Is Headed To The University Of Michigan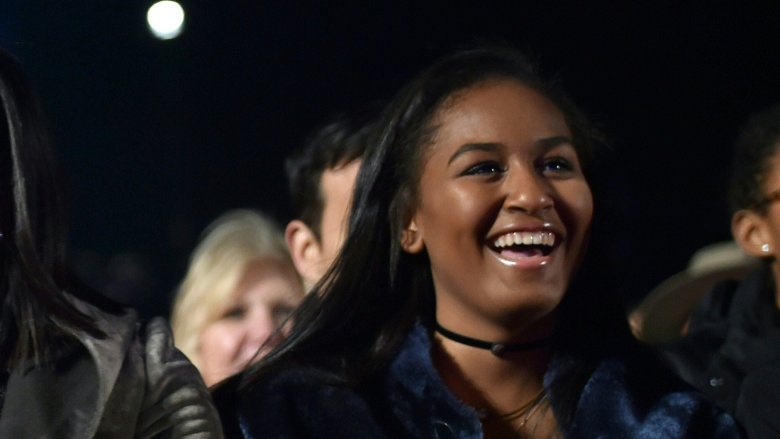 Nicholas Kamm/Getty Images
Sasha Obama is officially off to college. It seems like just yesterday that the Obama sisters were living in the White House, but Malia Obama enrolled at Harvard in 2017, and now the younger Obama sister is going off to college, too. Sasha isn't following in her family's Ivy League footsteps, though, and is instead going to the University of Michigan. 
Last December, Celebrity Insider reported that a private Instagram account reportedly belonging to Sasha said that she had chosen to attend the school. According to the tabloid, Sasha posted a picture of herself and two friends at the University of Michigan, tagging the school and captioning the post, "So proud to say I'm going to college with my sisters!!" 
It wasn't until Sasha arrived on campus, though, that her enrollment at the University of Michigan was officially confirmed by outside sources. According to The Detroit News, Sasha was seen on campus attending freshman orientation, accompanied by what appeared to be Secret Service agents. "I was walking by pushing a vacuum and she walked out right in front of me," a student named Zach Lassen told the paper. "I said, 'Excuse me.' It was a crowded hallway with her and some Secret Service dudes."
Lassen added that having an Obama on campus is "pretty cool," although he said some people on campus are frustrated with the added security detail. Several students seemed excited that Sasha is attending the University of Michigan. "I think it's cool that even though her family went to Ivy League schools, she decided that UM was the caliber high enough to match that of an Ivy League school," said student Jessica Brinser. Another student, Allie McCrum, said that the former president's daughter attending the school is an "opportunity for us all."
Sasha reportedly began attending classes on September 3, although the university refused to officially confirm her enrollment. "We cannot confirm the enrollment of any student," said school spokesman Rick Fitzgerald. A spokeswoman for Sasha's mom, Michelle Obama, also declined to comment.