Here's How Dolly Parton's Imagination Library Works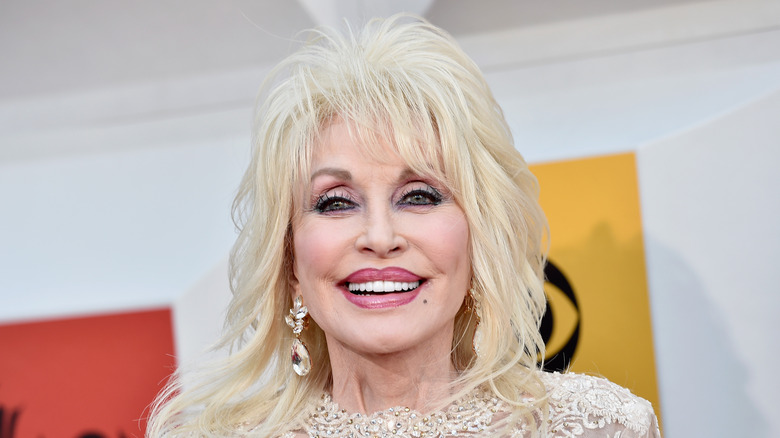 David Becker/Getty Images
Dolly Parton isn't just the queen of country music. She's also an ambassador for the most fundamental skill a child learns: reading. For more than two decades, Parton's book gifting program, Imagination Library, has ensured that children across America have access to books.
Parton's father, who started working at a young age instead of attending school, was the inspiration for Imagination Library. As Parton explained to NPR, "If you can read, even if you can't afford education, you can go on and learn about anything you want to know. There's a book on everything."  
Any child in the U.S. from birth to age 5 can participate free of charge, provided there's a local sponsor, or "champion" in their area (you can check registration eligibility here). Each month, all registered kids receive a "high quality, age appropriate book, addressed to them, at no cost to the child's family." According to the official site, local champions pay $2.10 per child per month towards wholesale books and mailing costs. They're responsible for enrolling kids in the area, promoting the program, and securing requisite funds.  
Those who are signed up at birth will receive 60 books by the age of 5, at which time they age out of the program. There are bilingual English/Spanish titles, as well as books in braille and audio format. Most children of the same age will receive the same books each year. Families with multiple children in the program who receive duplicate books are encouraged to donate them to the Literacy Council, or their local libraries and homeless shelters. 
The titles, a mix of popular and obscure, include Parton's own Coat of Many Colors and change each year with around 25 percent shifted to keep the selection fresh. A committee of experts sift through hundreds of books each year, ensuring the chosen titles reflect the diversity of the readers. 
As of September 2019, Imagination Library, which began in 1995, has mailed out more than 125 million books, and more than 1.4 million kids have registered for the program. As Director of Operations for the Dollywood Foundation Sam Roberts noted, "It's the program that could," referencing the book each child begins with, regardless of age, The Little Engine That Could (via Brightly).
Fittingly, each child receives Look Out Kindergarten, Here I Come as their final book — a send-off as they prepare for school.