Is Chip Gaines A Real Contractor?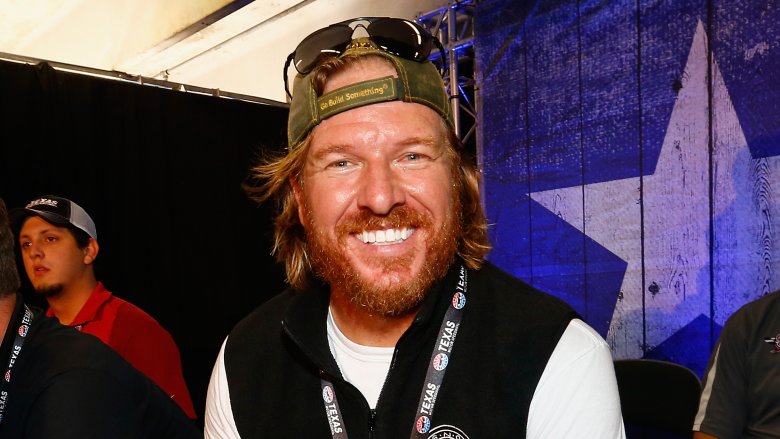 Jonathan Ferrey/Getty Images
Chip Gaines didn't grow up dreaming of being on TV, or even of being in the real estate business. In fact, according to Realtor, as a child Gaines wanted to be a professional baseball player or a politician. But as fans of Fixer Upper will know, Gaines grew up to be a master contractor. 
According to his bio on Chip and Joanna's official site for their company, Magnolia, he tried every small business you can imagine before landing on real estate and home renovation. The site explains, "He was made for hard labor and always preferred digging ditches to academic pursuits." 
While Chip clearly knows his way around a home reno project, Texas Monthly did note in 2016 that Gaines isn't actually licensed as a contractor — but it's not necessarily a deal breaker. In Texas contractors don't have to be licensed, provided they outsource the electrical, plumbing, and HVAC works. 
Gaines has over 15 years experience in the construction business and has remodeled hundreds of homes. A piece in Wholesale Contractor Supply reveals that he actually flipped his first house while still in college. Chip showed off his considerable know-how when asked by Money about the biggest mistake home-owners make, saying, "It's interesting to us how often people make the mistake of poor planning. If that client bought that house for too much money, they are already in a pickle. We haven't even gotten to first base and they're already behind the 8-ball. So that planning part goes back down to the purchase of the house." 
The contractor half of Fixer Upper actually struggled with the authenticity of their hit HGTV show (though clearly not hands-on the work itself), telling Cowboys & Indians, "TV was a funny thing for me. I'm an authentic, sincere person. So, as long as things are natural and organic, I'm in my element. But the more staged something becomes, or the more required something becomes, it boxes me up, and I felt like toward the end of the Fixer Upper journey, I felt caged, trapped. ...I just struggled with that environment."