Flip Or Flop's Tarek El Moussa Just Gave His New Girlfriend A Super Expensive Gift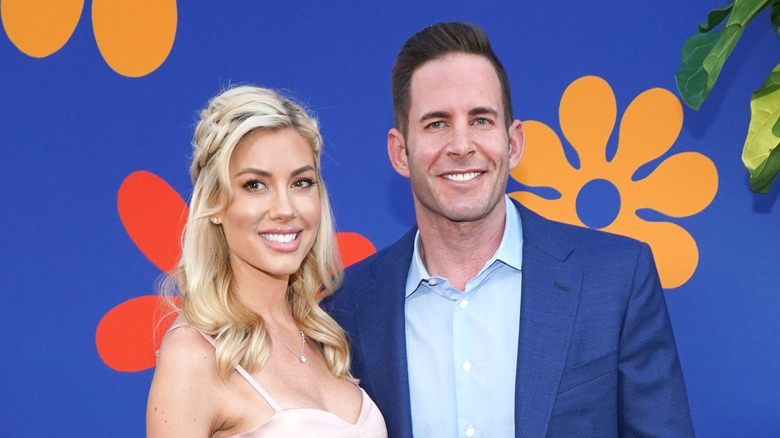 Rachel Luna/Getty Images
Flip or Flop star Tarek El Moussa hasn't been dating Selling Sunset star Heather Rae Young for very long, but so far, it looks like the relationship has been going smoothly. The couple first got together at the end of July, and things seem to have been going strong ever since.
El Moussa showed his devotion to his fellow reality star on Young's 32nd birthday on September 16 when he gave her what is, by all accounts, a truly extravagant gift: a Ferrari. 
Is the lavish present a sign that things are getting serious between El Moussa and Young?
El Moussa reveals why he gave his girlfriend a Ferrari
El Moussa talked to People about the white, hard top Ferrari convertible that he gifted to his new girlfriend. "We both share a love of sports cars and on our first date I asked her what her dream car would be," he said. "She told me that she has always dreamed of a white Ferrari convertible."
The Flipping 101 w/Tarek El Moussa star added, "I wanted to surprise my best friend with the car of her dreams. I love cars so I get to enjoy it too."
Young documented the birthday gift reveal on her Instagram story (via Us Weekly), captioning a video with, "Omg omg omg. I'm freaking out!!!! Best birthday ever!! I love you so much @therealtarekelmoussa."
What are Tarek El Moussa and Heather Rae Young's plans for the future?
While a Ferrari isn't a sure sign that El Moussa and Young have wedding bells in their future, it is a pretty big indication that things are going well and that the reality stars are getting ready to take things to the next level. Young recently said that she is getting to know El Moussa's kids, telling Life & Style that she and El Moussa's daughter "bonded very quickly."
The Selling Sunset star added, "Yeah we do girly things together. And yeah, I really love it actually. It's been amazing."