Is RHONY's Bethenny Frankel Engaged?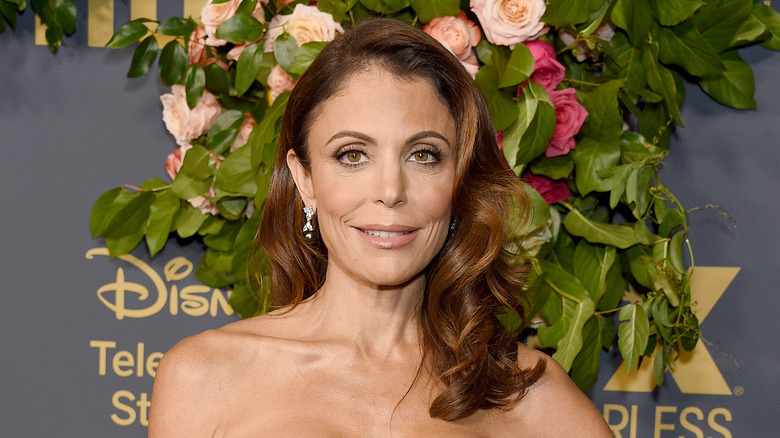 Gregg Deguire/Getty Images
It's been quite an eventful year for Bethenny Frankel. The Skinnygirl CEO and Real Housewives of New York City anchor has experienced her fair share of ups and downs in life, but the last 12 months or so have proven to be full of even more heartbreak, drama, and excitement than usual. 
In August 2018, Frankel's long-time on-again, off-again beau Dennis Shields passed away following an apparent drug overdose. Her Instagram post paying tribute to Shields one year later showed Frankel was still hurting deeply from the loss. "One year ago today, I woke up to a beautiful sunny day with @biggysmallz by the pool, and my world crumbled and turned upside down in an instant. A man Dennis, who I loved and respected, who was in my life for 30 years unexpectedly passed away," she wrote.
More change came for Frankel when the reality TV star announced her departure from the hit Bravo series in August of this year (via Vanity Fair). She posted a heartfelt thanks to fans following her announcement, saying, "I am so grateful to you for sticking with me through everything. You started this journey with me in my tiny apartment in my late 30s, wondering what would happen to me. I was broke, single, had no family and no idea what the future held."
One more big thing going on in Frankel's crazy life? She recently celebrated her one-year anniversary with her new man, and now, thanks to a recent photo, eagle-eyed RHONY enthusiasts are wondering if they're engaged. 
Is this actually Bethenny Frankel's engagement ring?
People reports that the speculation comes from Frankel's recent Instagram post, in which she's lovingly cradling daughter Bryn's head. Cute mother-daughter shot notwithstanding, what fans really zeroed in on was the bling gracing Frankel's oh-so-important ring finger.
The reality star has been dating boyfriend Paul Bernon since 2018, and sparked marriage rumors in August when she tweeted that she was "the only one that is actually married" on the show. That time, however, our dreams of a RHONY wedding were quickly dashed, as it was realized that Frankel is technically still married to ex Jason Hoppy, as their divorce has been dragging on for years.
As for the most recent rumor? A source speaking to People was quick to shut that one down, too. "She's not engaged," the insider explained. "She has an amazing jewelry closet."
Frankel does, indeed, have quite a collection of impressive bling, including a huge engagement ring given to her by Shields when he proposed in April 2018 (via Bravo). The RHONY alum had previously told People during a tour of her closet, "Everyone thinks I'm engaged cause of these [rings], but I buy them for myself."
Is Frankel's latest sparkling accessory really just another present to herself, or is she actually secretly engaged to Bernon? Time will tell, but in the meantime, we're rooting for her and all the good luck she deserves in the love department.