RHOA's Kandi Burruss Is Expecting A Baby Via Surrogate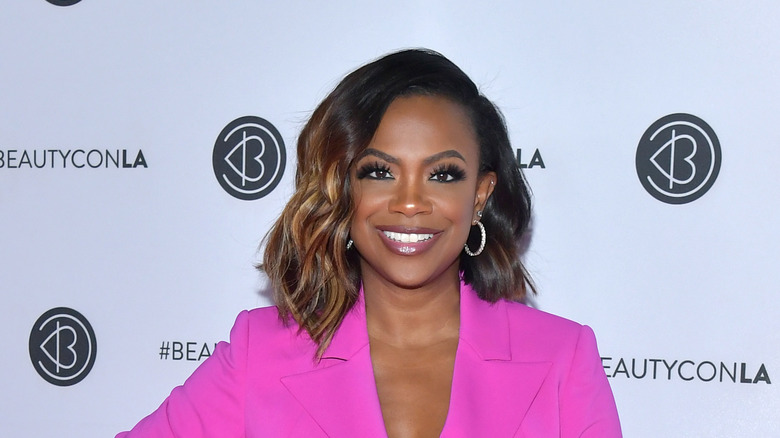 Amy Sussman/Getty Images
Real Housewives of Atlanta star Kandi Burruss is about to become a mother for the third time. Bravo reports the happy news that Burruss is expecting another child, this time via surrogate. Burruss and husband Todd Tucker welcomed 3-year-old son Ace via IVF back in 2016, and the reality star was very vocal about the difficulties of her pregnancy throughout. 
The Real Housewives stalwart also has a daughter, Riley, 16, while Tucker has a 22-year-old daughter named Kaela. The happy couple's surrogacy journey will feature on the upcoming twelfth season of RHOA, which if the just-released trailer is any indication, will be rife with drama.
Surrogacy wasn't an easy decision for Kandi Burruss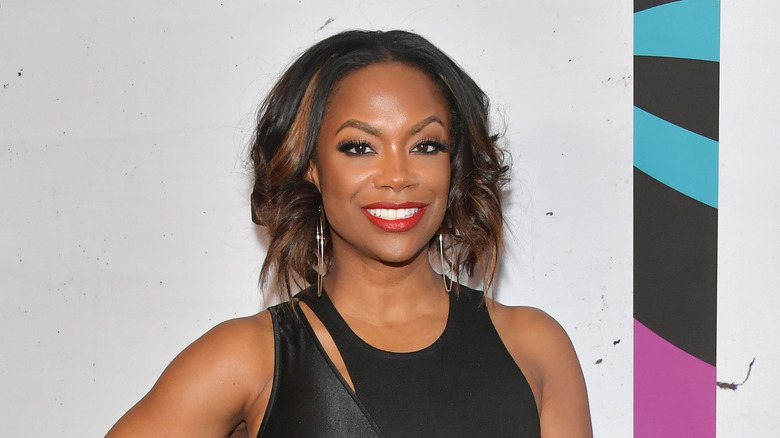 Amy Sussman/Getty Images
Earlier this year, Burruss opened up to The Daily Dish about how eager she was to have another baby. "It was a blessing we was able to get Ace through IVF, but in the process of doing IVF, we still have two more embryos," she explained at the time. "And with that being said, as soon as we had Ace, we knew that we would want to possibly use our other embryos, but I had a high-risk pregnancy last time, so that's why we decided we would consider surrogacy."
Burruss admitted to being nervous about surrogacy, suggesting it was easier for Tucker to get used to the idea since men don't typically carry children. Also, Burruss always imagined herself carrying her own children. Still, as the reality star acknowledged, "With science, it's made other options to be able to make it happen."
Burruss spent much of the last season of RHOA trying to convince her husband to use a surrogate to try for another child, due to her previous and difficult pregnancy as well as the reality star's history with fibroids. After meeting with a potential candidate, Tucker finally agreed. 
Burruss got surrogacy advice from a Real Housewives legend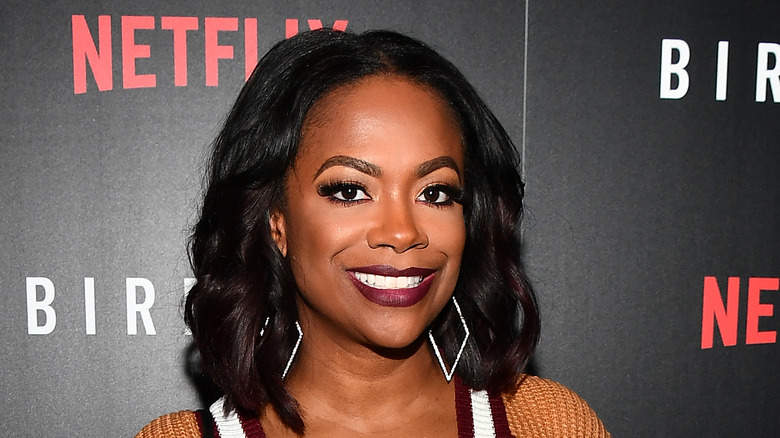 Paras Griffin/Getty Images
Luckily, Burruss had someone she could turn to for advice in the form of Bravo maestro Andy Cohen, whom she met with to discuss surrogacy after he welcomed a child in February of this year. "I had made a comment," Burruss recalled during an appearance on Busy Tonight, via E! News. "I said something like, 'I guess I'm gonna have a baby mama.' And he said to me, 'Don't you ever say that because you are the mother. And to say she's your baby's mom is taking away from you.' It made me feel better." 
RHOA returns Sunday, November 3 at 8 p.m. with Burruss joining Cynthia Bailey, Eva Marcille, NeNe Leakes, and Porsha Williams for another highly-anticipated season loaded with drama.