Jennifer Aniston Reveals Why There Will Never Be A Friends Reboot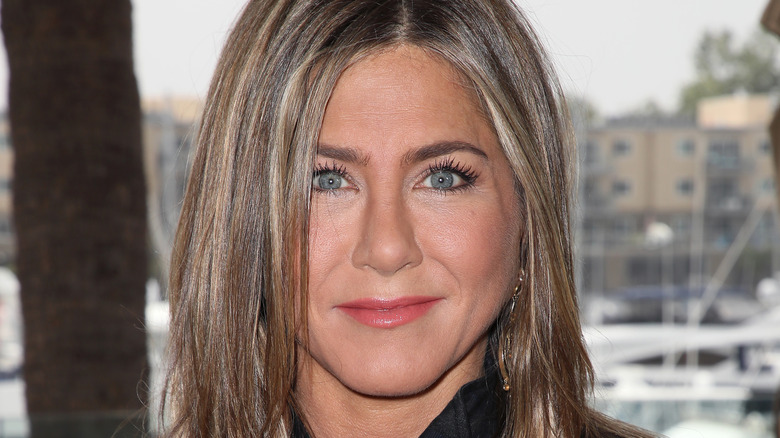 David Livingston/Getty Images
With so many beloved shows getting reboots, from Lizzie McGuire to Saved by the Bell, many Friends fans have been left wondering if Joey, Chandler, Monica, Ross, Rachel, and Phoebe will get their chance to return to televisions across the globe. Unfortunately, we've got news that might ruin your day, your week, your month, or even your year.
Jennifer Aniston revealed that she recently met up with her Friends co-stars, which naturally renewed hopes that the show would be getting a reboot soon. But will it ever really happen?
Jennifer Aniston loved reuniting with the Friends cast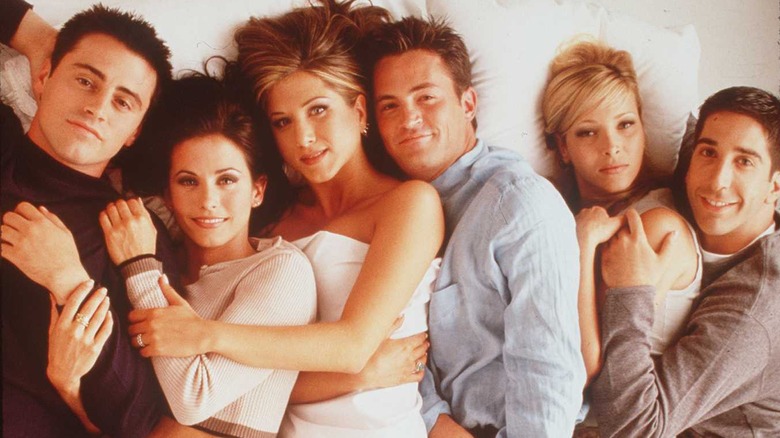 Getty Images/Getty Images
During an October 7 appearance on The Howard Stern Show, Aniston discussed the possibility of a Friends reunion.
Even though 15 years have passed since Friends concluded, the cast is still close. "We laughed so hard," Aniston said of the October 5 gathering. "We all miss it every day. I would be nothing without it."
This makes it seem like the cast would jump on the idea of getting the gang back together for a reboot, right?
Unfortunately, Aniston said that, while she thinks everyone would "love" to get back together, she also thinks that a reboot would damage the integrity of the show. "I really think there is an idea that if there is a reboot of the show, it won't be even close to as good as what it was, so, why do it?" she said. "It would ruin it."
The show creators also crushed the idea of a Friends reboot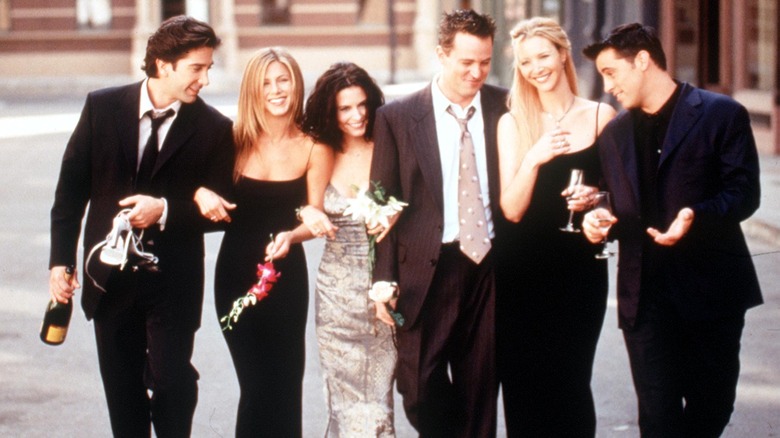 Getty Images/Getty Images
Aniston isn't the only one who doesn't think a Friends reboot should happen. At last month's Tribeca TV Festival Friday, series co-creators Marta Kauffman and David Crane also said there wouldn't be a reboot (via USA Today).
"The reason we won't do a reunion is this is a show about that time in your life when your friends are your family and once you start having a family, that changes," said Kauffman. "So it wouldn't be what's at the heart of the show anymore. The other reason is, it's not going to beat what we did."
Crane added, "We really feel like we did the show we wanted to do and we got it right. If you visited those characters now, it would just have a different DNA, and chances are, it wouldn't be as good a show. Why go back to the well?"