Is Little People, Big World's Amy Roloff Finally Leaving The Family Farm?
Even though Little People, Big World's Amy Roloff and her ex-husband, Matt Roloff, split in 2015, they've both continued to live on the 34 acre Roloff Farms they bought in 1990. Now that Roloff is engaged to her longtime beau Chris Marek, however, it looks like she may be putting that chapter of her life behind her. 
In a recent Instagram post, Roloff hinted that she will be leaving her home of nearly three decades when she referred to her time on the farm in the past tense. "It's been a blast and full of wonderful times and memories. [...] What a family legacy I've love[d] sharing w/ you. [...] It's a unique place," Roloff wrote. "It has impacted my life and gave me the gift of raising my kids here for throughout their growing up years. I'm glad we are able to share it w/ you."
Amy Roloff is still living on the farm... for now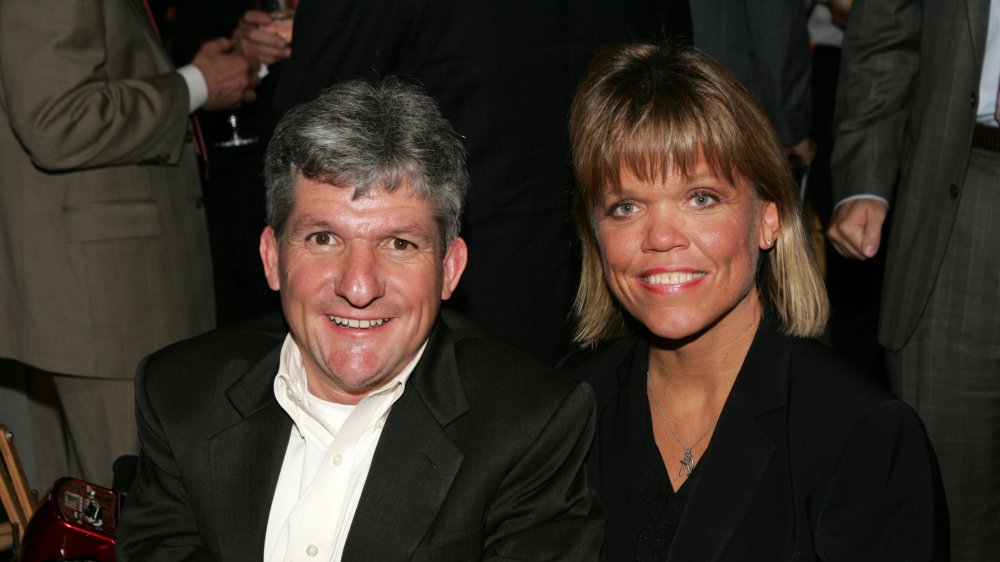 Thos Robinson/Getty Images
When someone in the comments asked Roloff (via PopCulture) if she was still living on the farm, Roloff responded, "Yes but not for long [we'll] see what Matt and I can decide on about the farmhouse."
In June, Radar Online revealed that Roloff had sold part of the farm to her ex for $667,000. "I don't think people understand the buyout option," Matt explained in an Instagram post. "I have chosen to buy (and Amy has chosen to sell) me only one side of the farm at this time. Not the original farmstead ... not the side with the pumpkin patch or her house.. for now she is only selling me her partial share of ownership in the side... that I live on. She will remain in her house (and on the farm) and 1/2 owner of our original farm until she decides to leave... At that time we will jointly work to sell the side she lives on together. "
Amy Roloff has been looking for a house for a while
Now that Roloff is ready to strike out and leave the family farm, it looks like the time to sell has come. The Little People, Big World star has actually been looking for a new home for some time, now, and had been doing so even before she announced her engagement in September. Back in July, Roloff revealed on Instagram that she had put in an offer on a house that had unfortunately been rejected. 
While Amy Roloff is still living on Roloff Farms for now, it seems like her days there will soon be coming to a close. As for how her move will impact Little People, Big World, only time will tell.