High School Musical: The Series Release Date, Cast, And Plot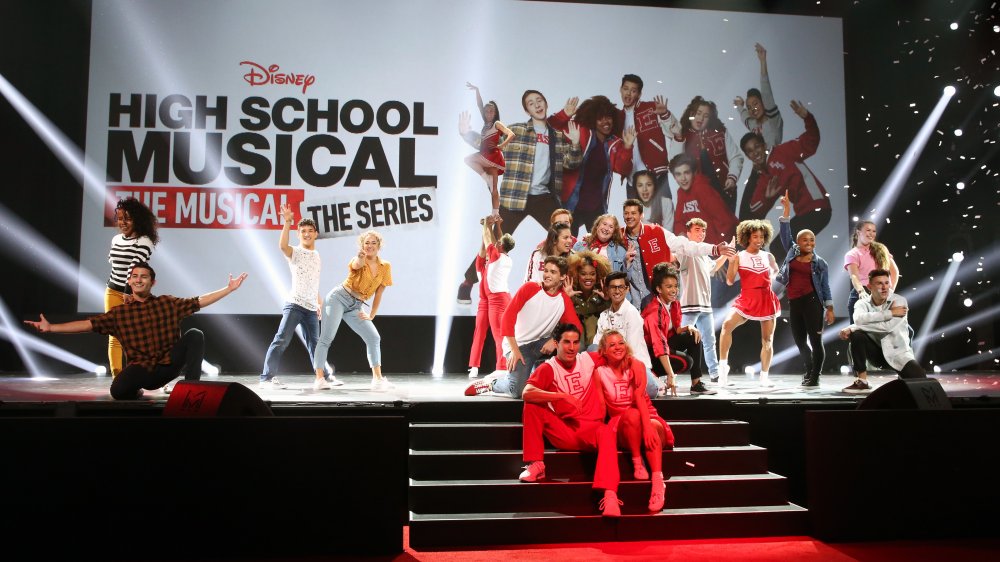 Jesse Grant/Getty Images
Unless you've been hiding under a rock, living somewhere without television or cable (and yes that is a possibility), and/or completely switched off to pop culture, chances are you would have heard of High School Musical or HSM. The runaway hit attracted 7.7 million viewers in five million households when it debuted on the Disney Channel in 2006 (via the New York Times). It went on to spawn a No. 1 album on iTunes, a top 10 hit on Billboard's Hot 100 singles chart, and two spinoffs. High School Musical 2 followed in the footsteps of the original HSM and debuted on the Disney Channel, while HSM3: Senior Year was a theatrical release — as well as countless stage productions around the world.
High School Musical was all about an athletic boy meeting a smart girl who turns out to be his new schoolmate, and they go on to play the leads of the school musical even if they've never sung in public before (phew). High School Musical, and its hit song Breaking Free, was originally aimed at attracting viewers between 10 to 14, but catchy music and solid dance moves choreographed by veteran Kenny Ortega turned the movie into what the New York Times called the Grease for the tween set. Now, this millennial hit is set to make a comeback.
What is the release date for High School Musical: The Series?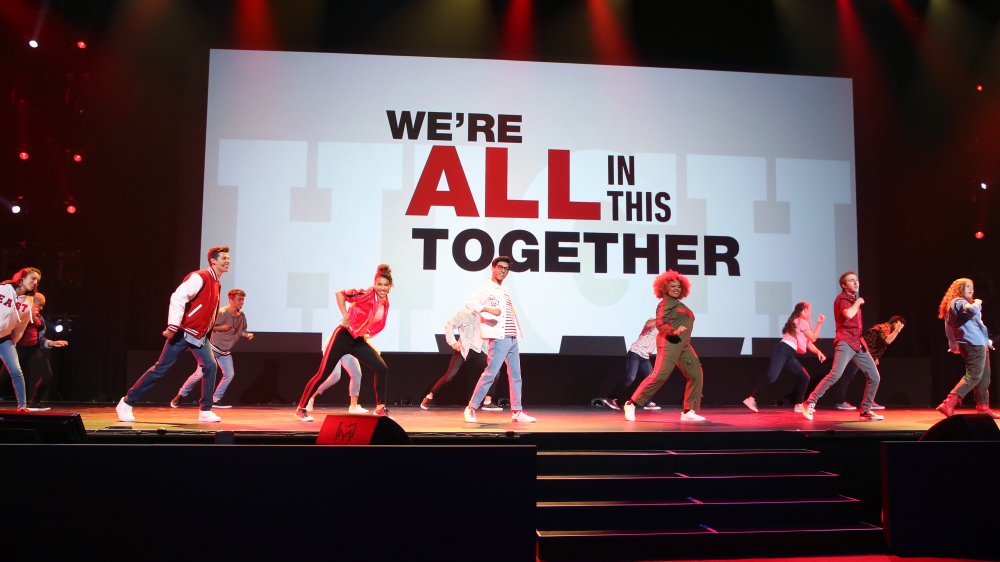 Jesse Grant/Getty Images
The reboot has a mouthful of a name: High School Musical: The Musical: The Series. It was created as a 10-part series that will run on Disney Plus (D+), Disney's new streaming service, which already includes a jaw-dropping catalog including a Lizzie McGuire reboot, as well as your favorite Marvel, Pixar, and Star Wars movies. But fans who are still on the fence about getting D+ to add to what is already a crowded cable field are in for a treat: Variety says the series will premiere on ABC, Disney Channel, and Freeform on November 8 at 8:00 p.m. ET, before airing on D+ on November 12.
What is the plot of High School Musical: The Series?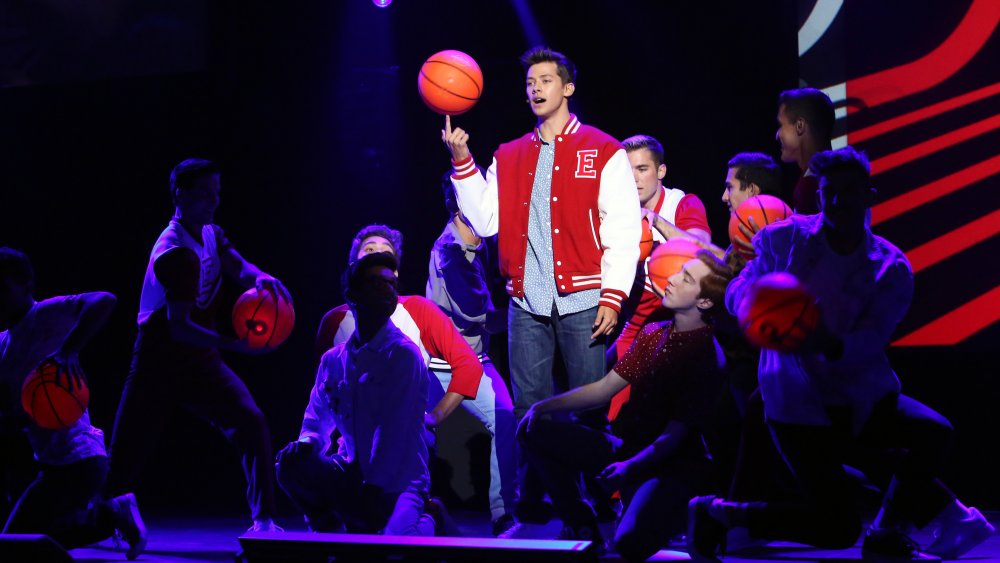 Jesse Grant/Getty Images
High School Musical: The Musical: The Series is a mockumentary about high school students doing High School Musical as their high school musical. The 10-part series follows the day-to-day lives of eight students and their drama teacher, Miss Jenn, as the students compete for the roles of Troy Bolton, Gabriella Montez, and Sharpay Evans. If you're wondering how this plot can manage to cover ten episodes consider this: how much drama can eight high school students wanting the same things generate? And if you liked the music, you're in luck, because every episode is expected to have a new take on a song from the original High School Musical soundtrack (via The Hollywood Reporter). Yes, feel free to gush.
Who is in the cast of High School Musical: The Series?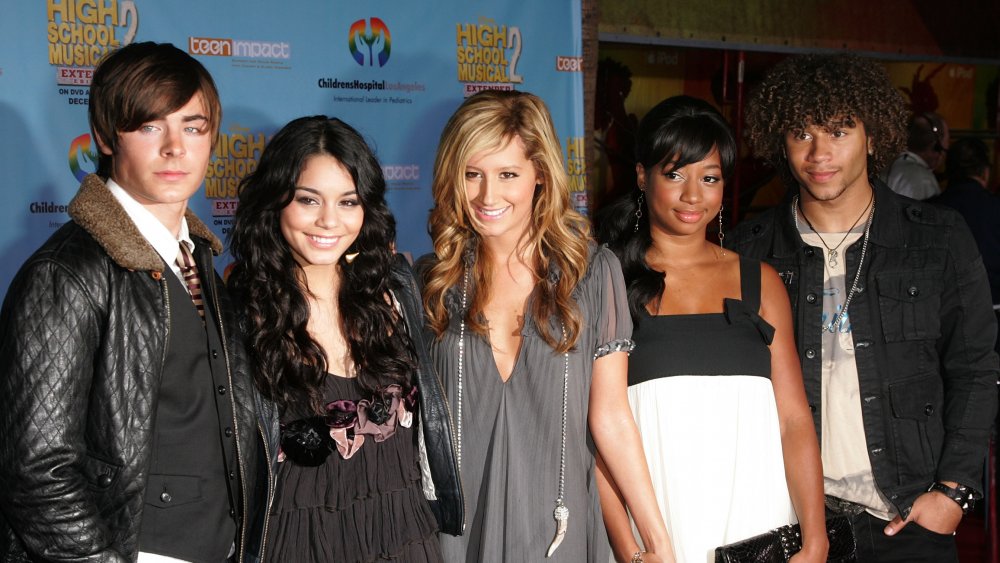 Noel Vasquez/Getty Images
The original High School Musical launched the careers of Zac Efron and Vanessa Hudgens, so it won't be a surprise if you haven't heard of Joshua Bassett, Olivia Rodrigo, Sofia Wylie, Kate Reinders, Matt Cornett, Dara Renee, Julia Lester, Frankie A. Rodriguez, Larry Saperstein, and Mark St. Cyr. All are relative newcomers, even though Bassett and Wylie might be familiar faces to Disney Channel regulars: Wylie plays Buffy Driscoll in Andi Mack, and Bassett appeared on a bunch of episodes of Stuck in the Middle (via The Hollywood Reporter).
But can we expect to see HSM alum back on the grounds of East High, and by alum we mean Zac Efron, Vanessa Hudgens, Corbin Bleu, Monique Coleman, and Ashley Tisdale? In an interview with Teen Vogue, Zac Efron was non-committal about doing a cameo on the new show — and even if he did show up, he would have to convince co-stars Ashley Tisdale and Vanessa Hudgens to take up their respective roles of Sharpay Evans and Gabriella Montez. Teen Vogue referenced past interviews with Tisdale and Hudgens which indicated both stars were reluctant to reprise the roles that launched them into superstardom. 
When does High School Musical: The Series take place?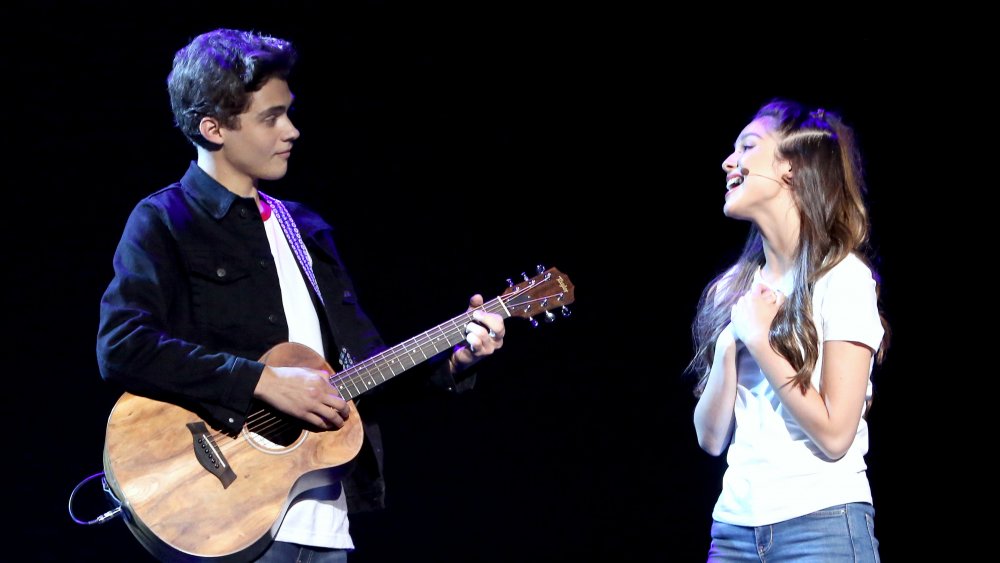 Jesse Grant/Getty Images
High School Musical 3: Senior Year saw the group go off to college (Troy went to UC Berkeley and Gabriella enrolled at Stanford, remember?) so the original gang is not really expected to be sticking around as students — unless they were to return as teachers or visiting alum, that is. So while there is no exact word on when the new series takes place, it looks like the High School Musical: The Musical: The Series is set in the present moment. And with a new cast and a new (yet familiar) storyline, the series has the makings of a fresh production for new fans to enjoy. 
Is there a trailer for High School Musical: The Series?
Fans, we are in luck! Most of the hints we picked up about the direction that High School Musical: The Musical: The Series takes so far comes from the first trailer, which was released in August 2019. The teaser, which runs almost two minutes long, offers a tantalizing glimpse of East High's familiar exterior and cafeteria. It even depicts the cast as superfans of the original High School Musical, with one student saying he had seen the original movie 37 times, and the first 15 minutes of both sequels (via The Hollywood Reporter).