The Best Way To Remove Eyelash Extensions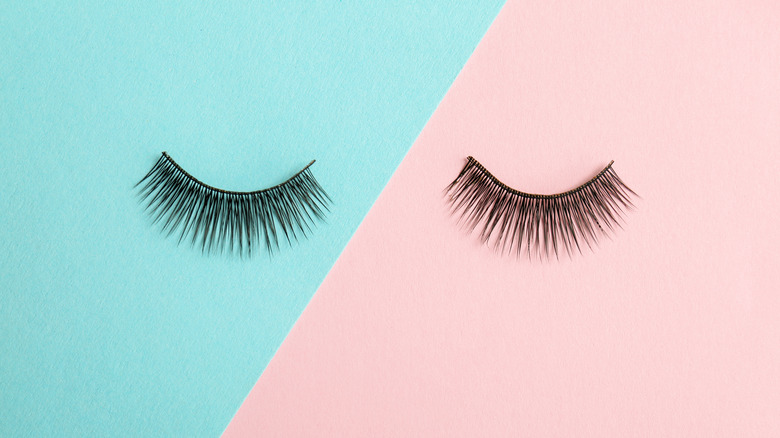 Shutterstock
Name one reality TV star who doesn't wear eyelash extensions. We certainly can't. From the entire Kardashian/Jenner clan, to the leading ladies of the Real Housewives franchise, to every spin-off in the Bachelor franchise, it's clear eyelash extensions are having a major beauty moment both on-screen and off.
While eyelash extensions are a great way to transform your look and are guaranteed to make you feel more glam than any drugstore mascara ever could, it's important to remember that eyelash extensions actually can be harmful when not applied or cared for correctly. This is especially important when it comes to removing them. Here's the best way to remove eyelash extensions.
The best method for removal depends on what kind of eyelash extensions you have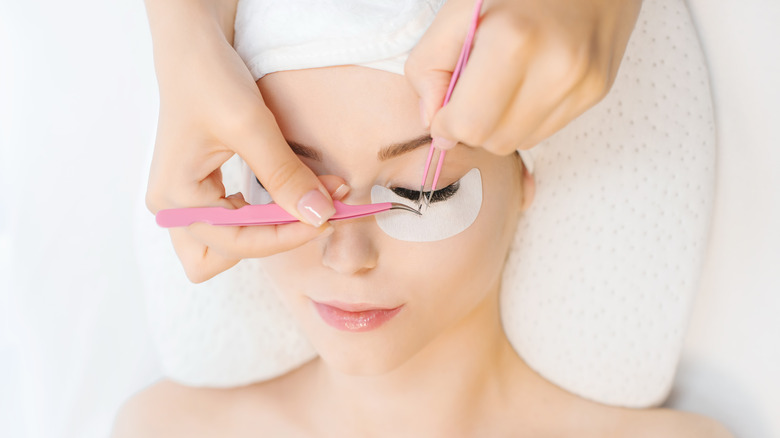 Shutterstock
"Getting eyelash extensions regularly can, and usually does, lead to loss of your own natural lashes," skin-care expert Dr. Lamees Hamdan told Refinery29. While this is a known risk, Dr. Hamdan stresses that the biggest problem with the application of professional eyelash extensions is the glue that is used to bond the fake lashes to the natural lashes. "The lash glue is a chemical, and usually contains irritating chemicals that can potentially cause inflammation, irritation, allergic reactions, or dry eyes," he explained. It's this same lash glue that you need to be cautious of when wanting to remove eyelash extensions, because you will pull out your real lashes if you try to remove the extensions yourself. 
Speaking to PopSugar, eyelash expert Loreta Jasilionyte confirmed that it's important to visit a lash technician to get professionally applied eyelash extensions removed safely. There is no other way.
If you're looking to remove individual lashes you applied at home, Jasilionyte says, "The safest method is to use a micro swab or cotton bud, wet the swab slightly with water, and gently brush across the bonding area." If you're having difficulty, do not tug or pull at the lashes. Instead add a natural oil that's gentle on eyes, such as jojoba or olive oil.