Why You Should Be Using Leave-In Conditioner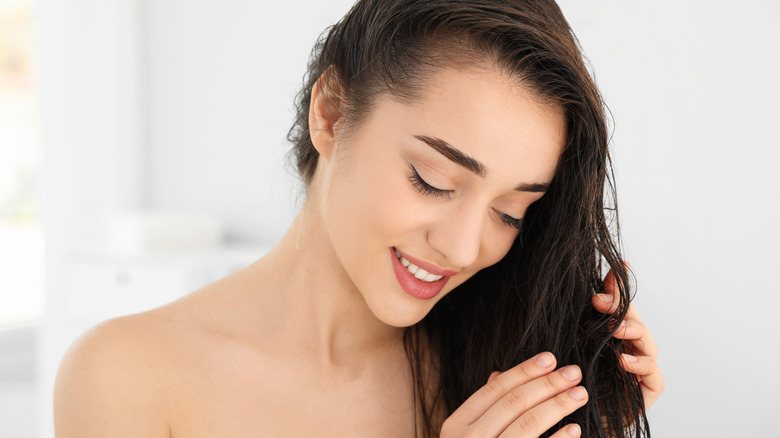 Shutterstock
Face masks, hair masks, purple shampoo, hair oil, hair milk, toner, retinol, serum, exfoliant, cleanser — it's hard to keep up. Every year we get sucked into the next best thing in beauty and every year we're left slightly disappointed. But while leave-in conditioner might not technically be new, according to hair experts, you should definitely believe the increasing hype. It's not a trend, it's a necessity. If you want healthy, nourished and strong hair, it's something that should be incorporated into your weekly beauty routine for the rest of your life.
Here's why you should be using leave-in conditioner.
What is leave-in conditioner?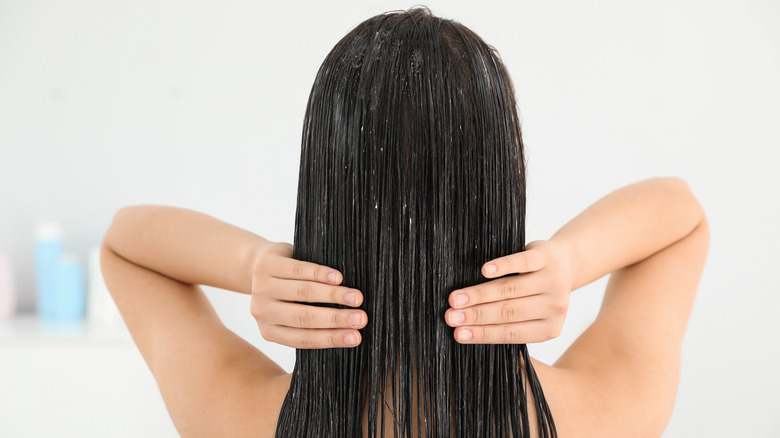 Shutterstock
Hair care brand Redken claims leave-in conditioner is "the one product that can transform your hair routine." Most leave-in conditioners come in the form of cream, spray, or oil and work alongside regular conditioner to give your hair an extra moisture boost. As suggested in its name, leave-in conditioner is similar to regular conditioner but is not meant not to be rinsed out. Instead, it acts as a deep treatment that aims to improve hair condition.
According to cosmetics giant L'Oréal Paris, leave-in conditioner is "typically applied after you shampoo and condition, usually on towel-dried hair before styling." They recommend applying just before you go to sleep so you wake up with healthy looking hair. While you don't need to use leave-in conditioner everyday, most hair experts suggest you apply the product once a week.
Who should use leave-in conditioner?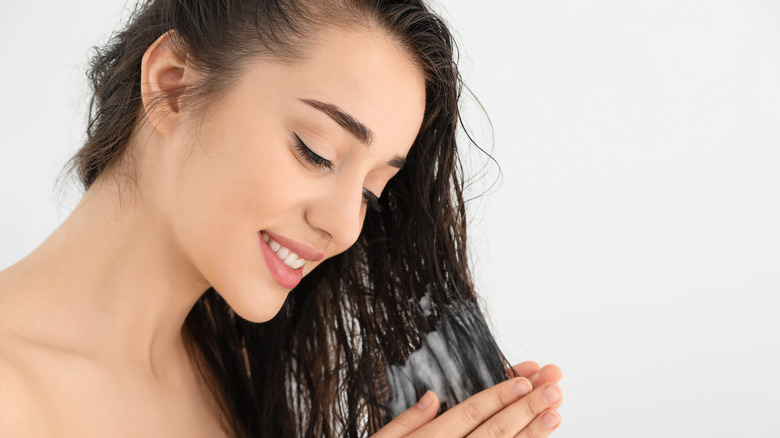 Shutterstock
Speaking to New York Magazine, Giovanni Vaccaro, artistic director of Glamsquad, said leave-in conditioner should do three things: "hydrate, heat-protect, and detangle." This is something all hair types can benefit from, whether it's curly, straight, dry, frizzy, or fine, and it's particularly important for those with color-treated hair. "Color-treated hair, especially chemically lightened hair is more fragile and can benefit from extra moisture and definitely needs a good heat protector," Lundy, a stylist at Fringe Salon, told the publication. "When hair is more fragile from being colored, it's important to prevent breakage and further damage. Even brushing out very tangled hair, or using hot tools and blow dryers without heat protection can add to breakage," she continued.
For best results, choose a leave-in conditioner that is formulated specifically for your hair type and brace yourself for luscious locks. Just remember to take L'Oréal's advice and avoid your roots — otherwise you risk greasy looking hair.