The Truth About Brow Lamination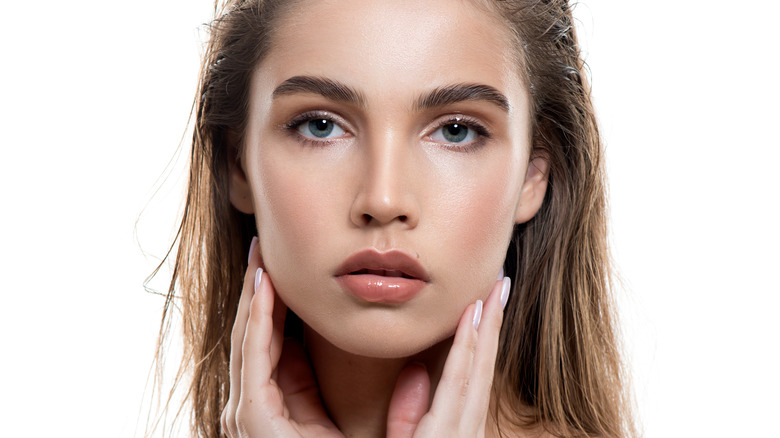 Shutterstock
Brow lamination is the next best thing in eyebrows. You may have seen the look all over your Instagram feed (after all, Rosie Huntington-Whiteley, Bella Hadid, and Cara Delevigne all swear by it), but it if you haven't paid attention to the emerging trend, now's the time.
As the beauty world tries harder and harder to recreate the Brooke Shield's classic bushy eyebrows of the 80s, more and more procedures and treatments are being introduced to achieve bold brows. But what exactly is brow lamination? And will it actually give you the full, feathery brows you've always dreamed of?
What is brow lamination?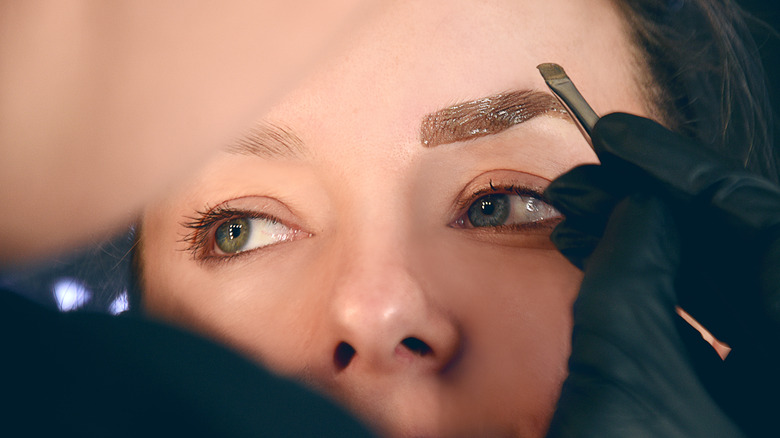 Shutterstock
Brow lamination is like a brow perm. As Amber Harrison, a brow expert and the owner of Brow Envy Ohio, explained to Allure, brow lamination transforms your thinning or untamed brow hair, smoothing it out. It also lifts the hair in a more vertical direction. She says, "The end result is super smooth brows that look like you have brow gel on them." In other words, brows lamination is a noninvasive treatment that works to restructure or manipulate brow hair into a groomed shape or look, for a fuller (yet completely natural) brow that also has a feathery effect.
Does brow lamination hurt?
Shutterstock
The process of brow lamination is simple. Your brow technician paints your brows with a lifting cream, which Claudia Odey, a brow expert based in England, says breaks down the bonds in each little eyebrow hair, which then allows it to be moved into a new shape. The hairs are then brushed into your desired shape and a neutralizer is applied, which reforms the bonds into their new perky new shape. Brows are then treated with oil for nourishment, which helps to replenish any moisture lost during the chemical application.
The treatment is a great alternative to microblading as it's completely pain-free.
How much does brow lamination cost?​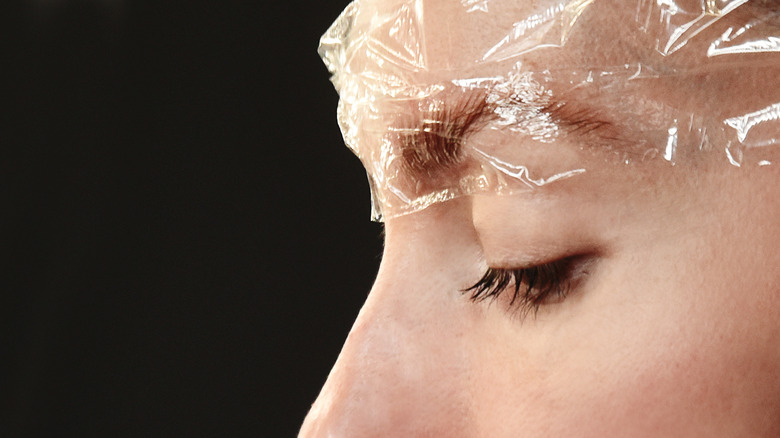 Shutterstock
Brow lamination generally lasts for six to eight weeks. In terms of aftercare, Sarah Robinson, co-founder of the Brow Atelier, recommends conditioning the brow hair as you would the hair on your head, to ensure it stays healthy and strong.
When it comes to the price of brow lamination, it varies salon to salon, but you can expect to pay between $80 and $120.
While brow lamination has been found to cause little damage, be sure to chat with your brow technician if you have sensitive skin, as chemicals can be irritating when used near a delicate area, such as your eyes.