Queer Eye's Karamo Brown Reveals How Beyonce Inspires Him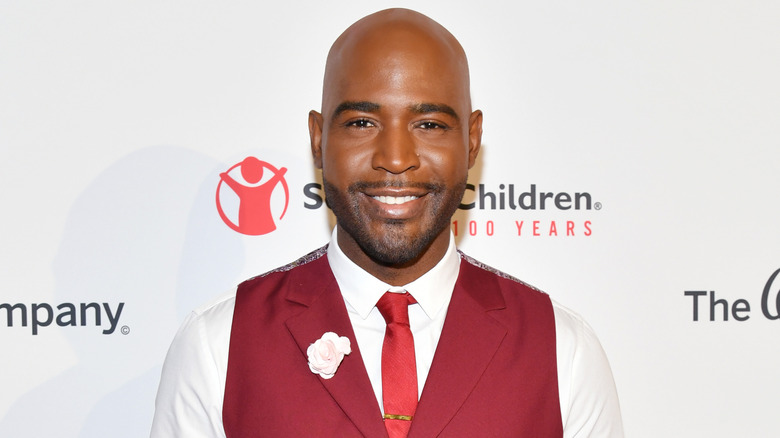 Amy Sussman/Getty Images
Karamo Brown may have been eliminated on Monday night's Dancing With the Stars "Halloween Night!" but that didn't stop him from dishing about it to ET Live. The recap of his elimination included his pro dance partner, Jenna Johnson, where they discussed a whole slew of topics, including Queen Bey.
Johnson recalled that Brown "grew the most" and said that it was "fulfilling for [her] as a teacher and a partner." Though the pair were shocked that they were eliminated, they are still living their best life. "You have to know how, in moments of challenges, to turn it into moments of triumphs," said Brown. "I'm a big believer that if you can focus on the blessings in one of the hardest moments, or how you're going to grow, or how things are going to become better, then anything can turn into a happy experience. So that's what I did. In that moment, I was like, millions of people are watching and I just had the best dance of my life!" (via ET Online). 
Being a BeyHive member, Brown takes all kinds of advice from Beyonce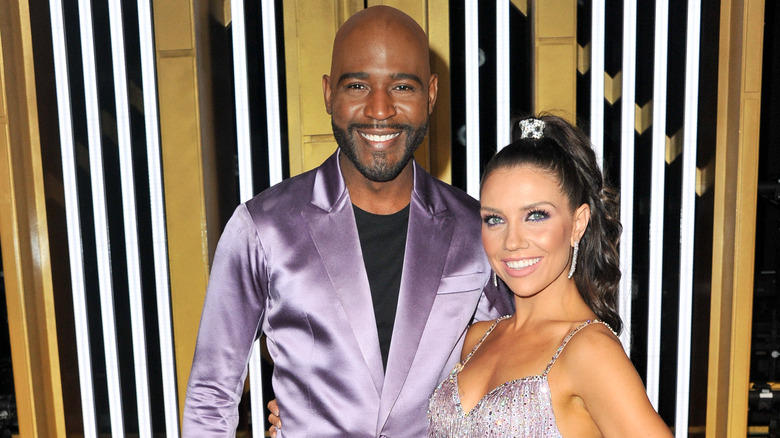 Allen Berezovsky/Getty Images
The duos last two dances for the competition were set to the song "Survivor," by Destiny's Child's, and a Team Dance to Beyoncé's "Sweet Dreams." For Brown, being a member of the BeyHive is a big deal and he said dancing to his idol's songs awoke his inner queen. "I was happy. I was kind of mad that I went out on Beyoncé songs, I felt like I should of went out on, like, a country night — no shade, but shade — because I didn't want to go out on, like, Queen Beyoncé night, but it is what it is," he dished.
ET asked Brown what advice he would want to receive from Queen Bey if given the chance. "One of the things I love about what Beyoncé does is that she models sincerity and truth. And that she never gives up on her own truth and her dreams. A lot of people have tried to keep her boxed into one thing and she said, 'I'm not just that. I can be all these other things.' And I think I take from that." He went on to explain that he pushes himself outside of boundaries and continues to challenge himself. "And I get that from Beyoncé," he explained. 
Karamo Brown has opened up about his love for Beyonce in the past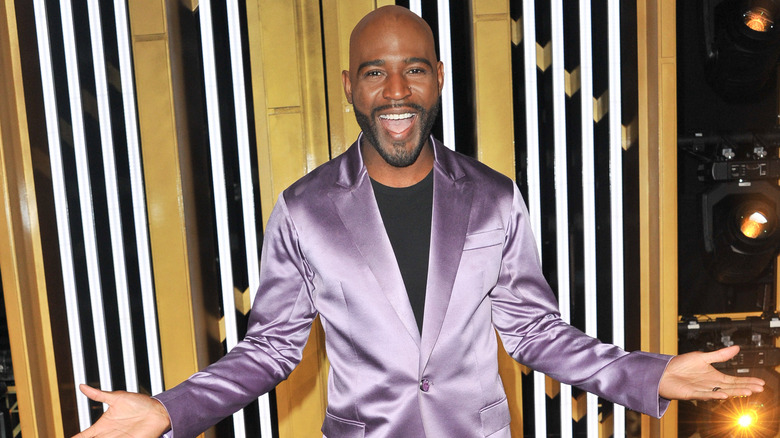 Allen Berezovsky/Getty Images
This isn't the first time the Queer Eye star has expressed his love for Bey. In a since-removed Netflix video on Instagram, Brown stated, "The amount of love that I have for Beyoncé cannot be quantified. It's like saying, 'How many stars are in the sky? How many times do human beings blink? How many breaths do ducks take?'"
Not only does Brown channel Bey in his times of struggle, but he also turned to Johnson during times of self-doubt throughout the DWTS competition. "There was a day that I was, like, devastated. Literally, I had fallen on the ground and I was like, 'I just don't know if I can do this.'" He continued, "In that moment, I needed to ask for help. My help came from Jenna, and she was my rock in so many parts of this entire competition."
It's clear that although he was eliminated, Brown went out on a bang, just like Beyoncé would, and had plenty of support along the way.