Are Tarek El Moussa And Heather Rae Young Getting Engaged?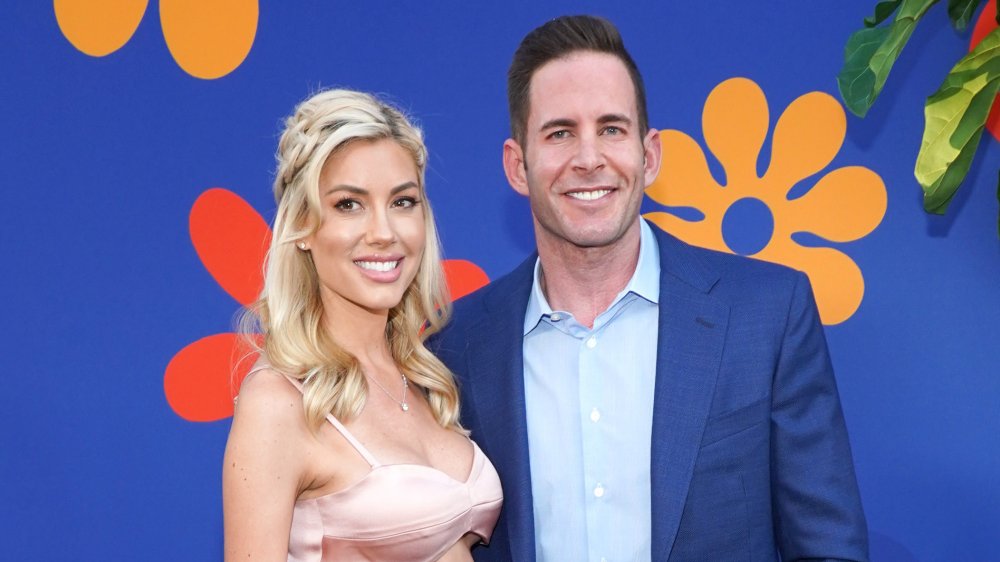 Rachel Luna/Getty Images
Flip or Flop star Tarek El Moussa and Selling Sunset star Heather Rae Young only started seeing each other over the summer, but the two haven't wasted any time getting to know each other. Their relationship is getting pretty serious. They're already living together, and Young has gotten to know El Moussa's children from his marriage to Flip or Flop co-host, Christina Anstead.
Now, it looks like wedding bells are in the air... or will be soon. While neither one of the reality stars has popped the question yet, it seems like it's only a matter of time. El Moussa recently confirmed that marriage is definitely on the table.
Tarek El Moussa said that he and Heather Rae Young have talked about getting engaged
"We've definitely talked about [a proposal], but we're just kinda rolling with things right now," the Flip or Flop host told Us Weekly at the Movember charity campaign kickoff for first responders event held in Los Angeles on November 1. 
Part of "rolling with things" seems to be getting some traveling in before they get engaged and get caught up in wedding planning. "We're living life and we're going to Europe together in a few weeks," said El Moussa. "We're gonna go to Amsterdam for four days and then Paris for four days."
Will Tarek El Moussa and Heather Rae Young have kids?
El Moussa also hinted that more kids might be in the couple's future, saying "you never know." For now, though, he's enjoying not having to take care of babies. 
"I love the ages that my kids are at," he said. "My son just turned 4, we play video games together, we wrestle! We're homies, you know? When we hang out with our babies, they're cute and stuff but you can't do all the things you can do when they get a little bit older."