This Is How Much Candace Cameron Bure Is Actually Worth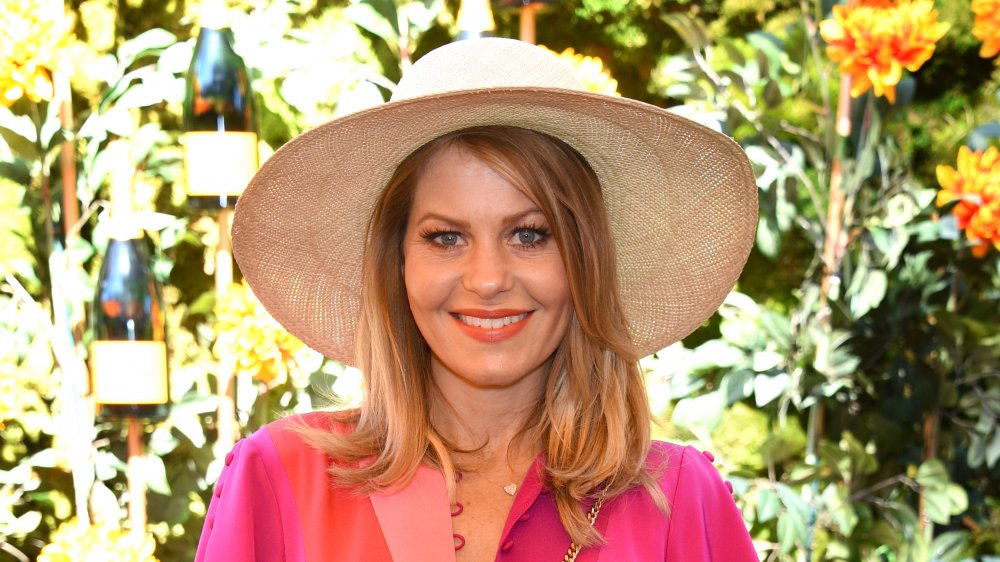 Gregg Deguire/Getty Images
We feel like we've known Candace Cameron Bure all her life, and because she first appeared on Growing Pains with her brother Kirk in a small role, we may have. But her big break didn't actually come until she turned 11, when she took on the iconic role of D.J. Tanner for eight seasons in Full House. Today, she balances motherhood (she has three children) and writing (she's a published author) on top of acting (she's one of the best-known faces in the Hallmark Channel Christmastapalooza known as Countdown to Christmas). With all that stuff going on, you'd probably be forgiven for asking how much Bure is worth — but you still want to know, right?
Candace Cameron Bure is a published author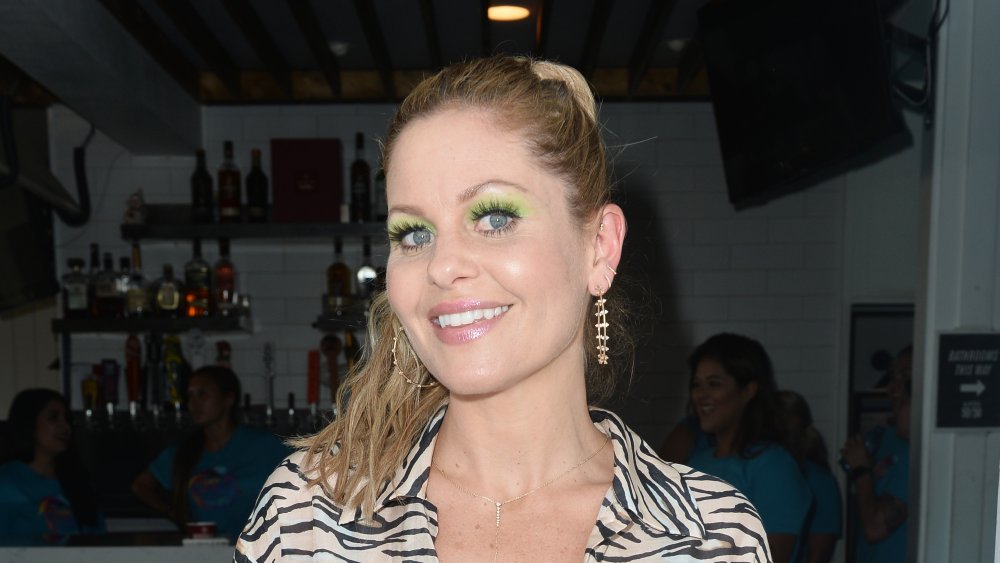 Jerod Harris/Getty Images
Candace Cameron Bure has written a total of six books since she was first published in 2011. Good Housekeeping says her debut book, Reshaping It All: Motivation for Physical and Spiritual Fitness, saw her opening up to readers about how she struggled with food, which was influenced by Hollywood. Bure also used the book to share how she worked through her faith, which helped her view nutrition from a more positive angle. Good Housekeeping also says that her relatability and honesty helped give her book a boost, and it went on to become a New York Times bestseller. Since then, Bure has gone on to write five inspirational books and one children's book, including Kind is The New Classy: The Power of Living Graciously and Balancing it All: My Story of Juggling Priorities and Purpose. 
Candace Cameron Bure has a cookware line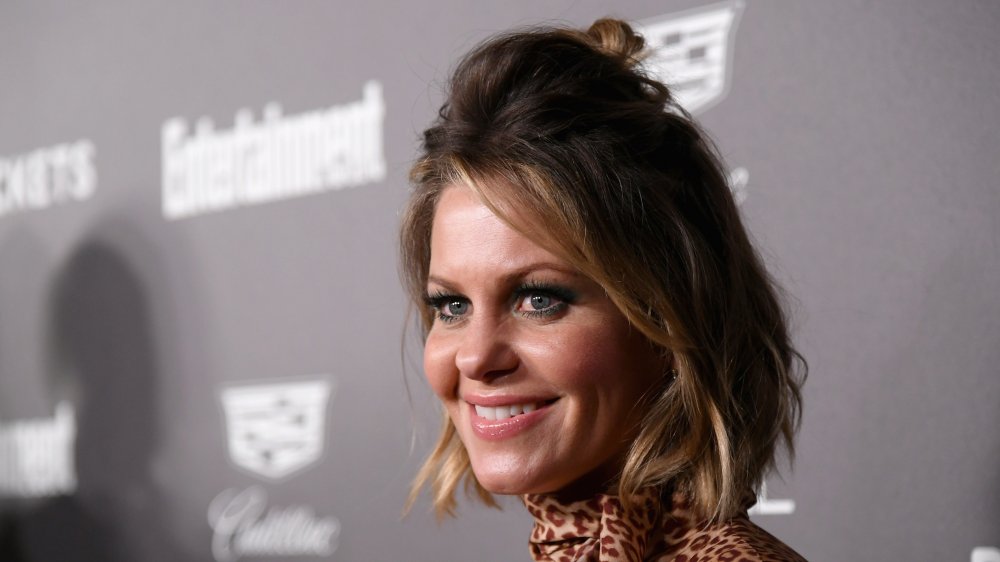 Mike Coppola/Getty Images
In March 2019, CookCraft announced it would be collaborating with Candace Cameron Bure on a new line of cookware. Bure told Gourmet Insider why she went with the collaboration in the first place. "I think this is helping a younger generation know that the quick fix isn't always the best in the long-term," she said. "Quality lasts and there is a difference overall. You're going to notice a difference in the way your food tastes, in the way you prepare it and that a quality product is always going to just be there for you."
She also said she was not into the idea of endorsing products that she didn't really use, and that the pans that bear her name are something that she stocks in her own kitchen. "I never endorse products that I don't personally use and don't love because I wouldn't be able to share that with people if my whole heart wasn't in it," she explained. The CookCraft by Candace line marked Bure's first venture into cookware space. 
Candace Cameron Bure hasn't given up acting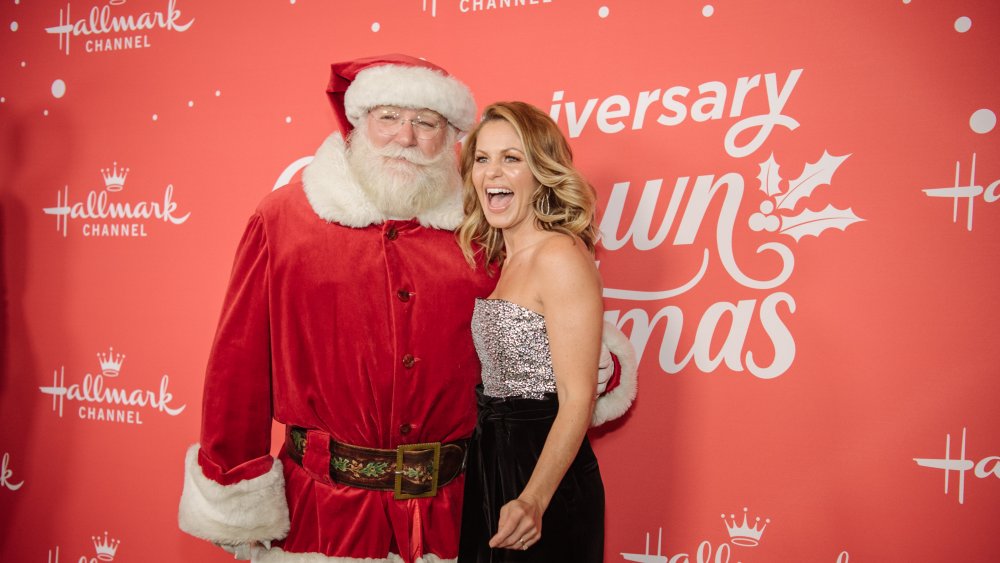 Morgan Lieberman/Getty Images
If you guessed, after all that, that Candace Cameron Bure had quit acting, you'd be wrong. She appeared on Dancing with the Stars in 2014, she became a co-host on The View for one season, and she made fans' dreams come true by reprising her role as D.J. Tanner in Netflix's Fuller House. The icing on Bure's (Christmas) cake is her work for the Hallmark Channel, where she has appeared in 18 movies since 2008, including nine in the Aurora Teagarden mystery series. 
All that work adds up to a pretty penny — as of 2019, Good Housekeeping says Bure is worth an estimated $10 million.