Chrissy Teigen Gets Brutally Honest With John Legend During Lie Detector Test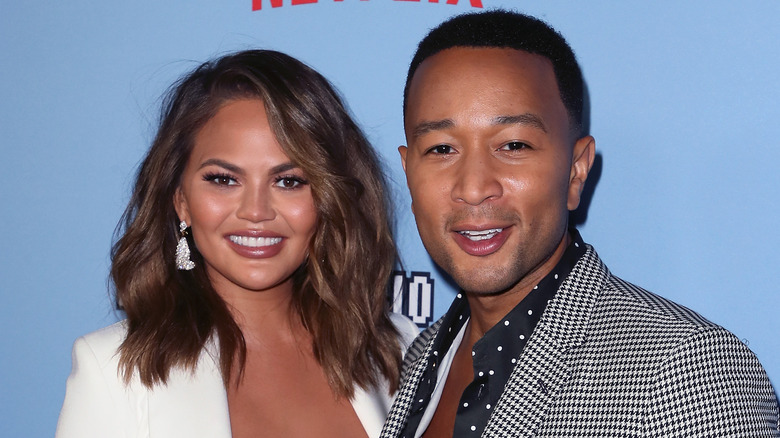 David Livingston/Getty Images
At some point or another, pretty much every person in a committed relationship probably wishes they knew what their partner was thinking. Very few couples, however, have the opportunity to actually learn their partner's secrets by having them take a lie detector test.
John Legend and Chrissy Teigen aren't your ordinary couple, however, and that's exactly what they just did for a video for Vanity Fair. It won't come as too much of a surprise that the singer and model did not hold back in their interrogation of each other, with some pretty hilarious results.
Chrissy Teigen was subjected to the first round of questions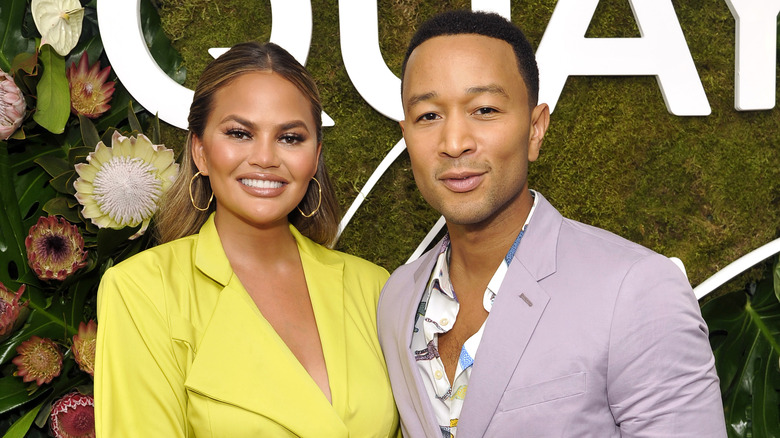 John Sciulli/Getty Images
Chrissy Teigen was the first to be questioned. John Legend asked his wife a wide variety of questions on topics ranging from sex to Donald Trump. "You once told Vogue the three words to describe us as a couple are "keeping it sexy," said Legend to his wife. "But that was two years ago. Would you still use those three words to describe us today?"
"I would use those words to describe us this morning," answered Teigen with a cheeky grin. 
Legend also asked his wife if their relationship was a stunt to get her more publicity. "I have more Twitter followers than you, so no," answered Teigen. Legend responded that he actually has more Twitter followers than his wife, but said that Teigen has "way more Instagram followers."
When it came to the topic of Legend's music, Teigen got really honest with her husband. While she thinks his new Christmas album is better than Michael Bublé's, she admits that she doesn't like his song "Green Light," and that it's not the only song she doesn't like. When asked if she's ever considered that her public criticism of Legend's music might hurt his feelings, Teigen replied honestly, laughing, "No... you know it's not that good of a song... ugh... the worst is when it's just you... on the piano." 
We also learned that Teigen would still love Legend if he wasn't rich or if he couldn't sing, but did admit that she doesn't like listening to his vocal warm ups. Other things that annoy Teigen are that her husband is messy and doesn't always listen to her.
Chrissy Teigen got back at John Legend when he was in the hot seat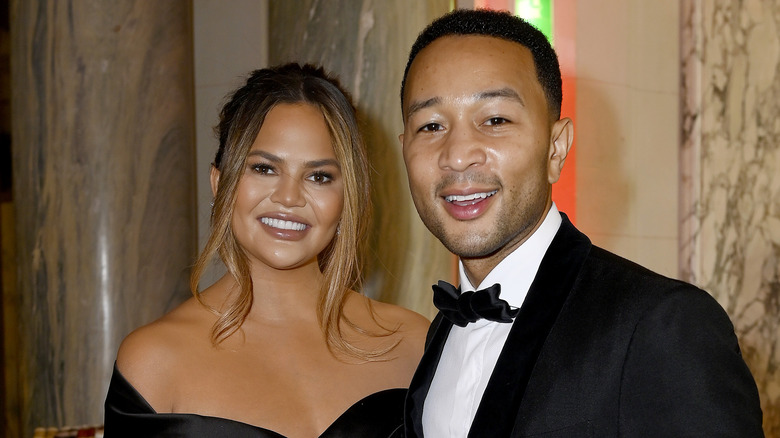 Kristy Sparow/Getty Images
When it was Chrissy Teigen's turn to question her husband she did not hold back. Thanks to her questioning, we learned that John Legend's pet peeves are when his wife doesn't laugh at his jokes, and when she doesn't put the cap back on the toothpaste. 
Legend also revealed that he does think he and Teigen are #couplegoals, and proved what a supportive husband he is when he told his wife that he loves all of her cooking and said that she looks perfect after Teigen asked if he was waiting for her to lose her baby weight. 
Could Chrissy Teigen and John Legend get any cuter?