The Untold Truth Of HGTV's Restored By The Fords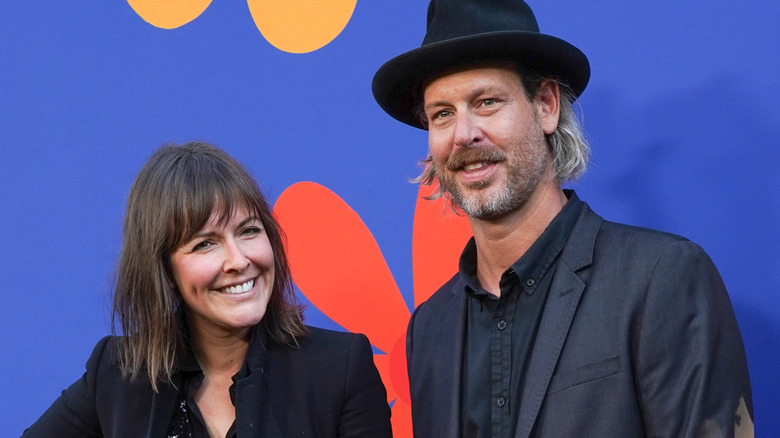 Rachel Luna/Getty Images
We may receive a commission on purchases made from links.
Restored by the Fords has become one of HGTV's most popular shows since its debut. The show follows the sibling duo of Leanne and Steve Ford as they painstakingly restore historic houses in their native Pittsburgh, Penn. Leanne brings her years of experience as an interior designer to each project, with older brother Steve using his experience as a carpenter and licensed contractor to bring her concepts to life. 
"We specialize in taking quirky homes with odd layouts and turning them into the coolest and most contemporary places in town," Leanne explained in HGTV's 2017 press release announcing the show. "Because we're family, we feel comfortable pushing each other to new limits to get the most out of each design," added Leanne, "and we know when to bring one another back to earth to achieve breathtaking results that delight our clients." 
While fans may know a lot about the show, there's still a lot they don't. Here's the untold truth of HGTV's Restored by the Fords.
How Restored by the Fords' stars got their start in home renovation
The Restored by the Fords stars' journey to landing their own HGTV series began when Leanne Ford purchased her first home, a dilapidated schoolhouse that hadn't been renovated since the 1960s. When every single contractor she interviewed about undertaking the reno turned her down, she enlisted her brother. Steve Ford agreed, and together they began renovating the place on their own.
"She had this vision, and she would instantly go into a room and just start wrecking stuff," Steve told HGTV. "Then it had to be fixed to her taste and liking. She knew I could do it, so I got the phone call. I think she knew she had, like, a safety net. She could knock out walls and then her brother would come fix them."
As Leanne pointed out, having her brother by her side to transform even her wildest concepts into reality is any interior designer's dream: "It's very handy to have a handy brother, I'll tell you that."
This Restored by the Fords star's first design project led to a career change
Renovating her schoolhouse proved to be life-changing for Leanne Ford, who was working in the fashion industry at the time. The experience led the Restored by the Fords star to become an interior designer at 30. "At that point, I was in fashion direction and styling, and I had always fixed up places," she told Parade. "This schoolhouse was the first time I actually got to rip down walls and pick fixtures and play with it."
During the reno, Leanne discovered she had a knack for creative problem solving. "There was this very dumpy, dumpy little bathroom with a tiny little window, and I'm such a bathroom and bathtub girl that I needed to figure out how to get a big bathtub in this little schoolhouse bathroom," she continued. "Everyone I went to kept telling me no. So I said, 'I'm just going to do this myself.' I designed it, figured it out, hired local help, including my brother." She noted, "And we made this really fun, interesting bathroom that I had never seen, but was just a solution to a problem..."
Leanne Ford's favorite thing about working with Steve on Restored by the Fords
Not everyone would be able to work so successfully — or as entertainingly — with a sibling as the Fords, yet the brother-and-sister team have developed a symbiotic working relationship that brings out the best in both of them.
"My favorite part about working with Steve is that he can make anything happen," Leanne Ford revealed in an interview with HGTV. "Any crazy idea I dream of, any idea I dream up, he can make happen. That's very nice in a contractor."
As the Restored by the Fords star told Entertainment Tonight, the "best part" and the "worst part" of working with her brother is the same — "that [they] know each other so well." She explained, "In one way, it's a total advantage to be able to read each other's minds and know what they are thinking without talking. In another way — because we know each other so well — we don't have the joy and benefit of the 'polite conversation' when we are debating anything regarding the design or build-out."
The Restored by the Fords stars teamed up to write a book
HGTV's Restored by the Fords has brought the Fords to a whole new medium with the publication of their first book, a joint memoir titled Work in Progress: Unconventional Thoughts on Designing an Extraordinary Life.
"HarperCollins approached us to do it, and we kind of got a good giggle out of it, which is why we call it Work In Progress," Leanne Ford told Parade. "I'm in my late 30s, and Steve's slightly older, and it's interesting to write a memoir at such a young age when you haven't, hopefully, even been through half of your life."
The book, co-written by both Fords, follows their journey from the suburbs of Pittsburgh to their new roles as HGTV stars. "It's interesting, writing it with your brother," Leanne explained. "We're very different when it comes to where we find happiness and enjoyment, and we have different styles of living in general. ... At first, it was a challenge to figure out how to combine it all in a book. But it turned out to be a fun exercise in breaking it all down and finding where we most crossed paths."
Restored by the Fords star Leanne Ford's best advice for aspiring interior designers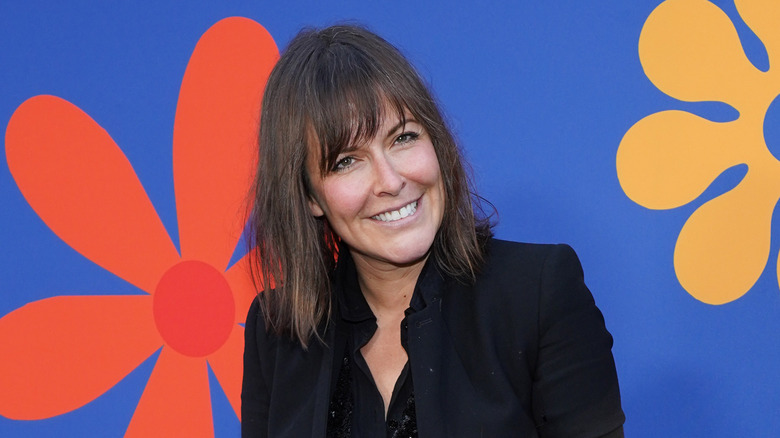 Rachel Luna/Getty Images
With all those Restored by the Fords projects under Leanne Ford's belt, it's not surprising she has plenty of sage advice for aspiring designers unsure of how to get started. "Think you want to be a designer? Try it out!" Ford once wrote on her blog. "If you don't like it or if you are bad at it, then great!! Check! Don't have to think about that anymore, moving on." She explained, "You see, failure is a success too. Failure is just a success in a different form. So don't be afraid of it. And don't be afraid to go for gold... though I prefer aged brass, actually."
Among the tips she offers — including starting a portfolio or website showcasing past projects and sharing photos of design work on Instagram — was Ford's most important suggestion. "The best career advice I can give you starting out is 'SAY YES!' When someone asks you if you can do this or if you will help with this, even if you don't know what you are doing, say YES and figure it out as you go," she continued.
Leanne Ford transformed her Restored by the Fords costar's place from dump to dream home
When Leanne Ford's Restored by the Fords costar bought a dingy old garage that could generously be described as a "fixer-upper," she used her skills to achieve a miraculous transformation from dumpy dive to dream home. 
"As far as I know, the building was previously used as a heavy machinery garage. It was completely uncared for, which is exactly what I needed," Steve Ford told People, revealing he was so excited about his new home that he actually moved in before the extensive renovations had even begun. "Yes, I was a squatter in my own home," he joked. "I moved in immediately, broken windows and all."
Throughout the process, the contractor said he and his sister shared one key principle that guided them through the process of reimagining the space. "I wanted to stay authentic to the vibe of the building," he added, explaining that included "warehouse windows, concrete floors, concrete countertops and sinks." He did, however, insist on one luxury feature: a steam shower "to spoil myself."
Steve Ford applied for his home to be on Restored by the Fords
Steve Ford's home was featured on Restored by the Fords, but he didn't receive any special treatment when it came to becoming one of the show's homeowners. "Basically, I applied as our clients apply to the show and [the producers] said yes," he told Pittsburgh Magazine. "That's amazing because had I not been part of the show, I would have waited. Things would have gone a lot slower."
With the budget set at $100,000, Steve had to jump through some hoops to make it happen. "I had to send them pictures and everything before they would approve it," he added. "It was kind of a last-minute episode that they made into a special for us."

That episode ran as the Season 2 finale, and, while sister Leanne Ford joked that he was a "toughie" as a client, Steve admitted he's thrilled with the way it turned out. "It's more raw and industrial than a regular home space," he said. "It will be a nice change from what we usually do. My dreams just came true. I'm a little nervous to share that with the whole world."
Restored by the Fords' Steve and Leanne Ford run their own individual businesses
While the Fords are a true HGTV team, Leanne Ford's company, Leanne Ford Interiors, remains a completely separate entity from Steve Ford's contracting firm.
"I think the biggest thing is we are actually separate companies, which is really important to me," Leanne told Parade. "With a designer and contractor, you never really agree on where the money should be spent. I think we should have better lighting, and he thinks we should insulate better. Unfortunately for him, since we usually do these shows for television, I kind of get to win because it's an aesthetic thing. But as he should be, he's very careful that these homes are well-done."
In addition, Restored by the Fords' Steve also ran a business venture that had nothing to do with home renovation — Pittsburgh-based Decade clothing store, which he opened in 2007 and shut down ten years later. He explained in the siblings' memoir Work in Progress, "I closed the store after 10 years because what Leanne and I were doing was getting bigger and bigger. Financially, working with Leanne was more profitable than owning Decade, with all of its overhead."
Why Restored by the Fords star Leanne Ford loves using white paint
As regular viewers of Restored by the Fords are well aware, Leanne Ford has a real affinity for white paint, which she believes can cover a multitude of sins when it comes to redesigning an interior space. 
"White is a breather. It lets people relax. It's the blank canvas, right? The silence between the chords," she explained in an interview with the Los Angeles Times. "White lightens up the space, makes it large — it's all benefit. In Season 2 we use three favorite whites over and over again in different ways." She noted, "The white I truly love is called Pure White from PPG Paints — a perfect white."
She understands why people can be averse to painting a room white, but she remains enthusiastic about her love of white paint. "People get nervous because they think white is going to be cold," she told The New York Times. "But white paint is anything but cold."
How to have your home renovated on Restored by the Fords
Restored by the Fords fans who'd love to have the brother-and-sister team oversee their home renovations have the opportunity to be part of the show. All they have to do is apply on the website for the show's production company, High Noon Entertainment.
However, there are some things to keep in mind before applying — yes, there are rules! According to Penn Live, properties will only be considered eligible if they're located within 60 miles of downtown Pittsburgh, Penn., where Steve and Leanne Ford are based. 
It's worth noting that homeowners looking for a free renovation are out of luck. While those homeowners who appear on Restored by the Fords receive a top-shelf reno presumably at a fraction of what they would otherwise pay, homeowners are expected to have their own money at the ready, with a minimum budget of $50,000. The casting application also asks homeowners to submit their "must-have" goals, along with things they consider to be off limits, such as demolishing walls. Additionally, applicants should plan to have plenty of photos to submit when they apply, and including a walk-through video of the home isn't a bad idea. 
​What it's like to have your home featured on Restored by the Fords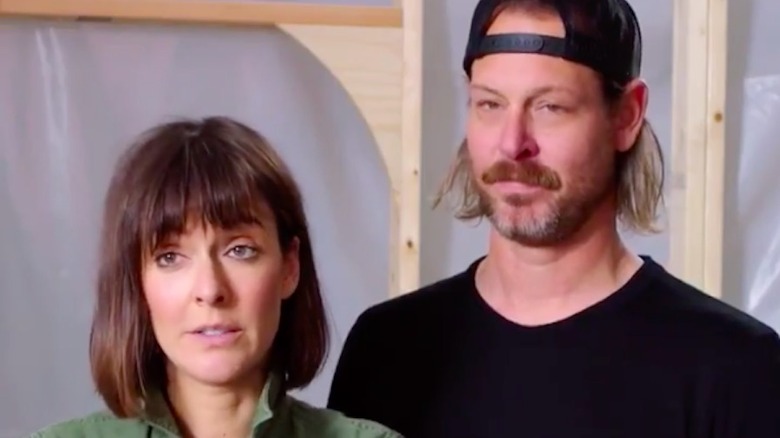 YouTube
The lucky homeowners selected to appear on Restored by the Fords experience an accelerated renovation. "What usually would take a year we have to do in a couple of months," Leanne Ford told the Pittsburgh Post-Gazette.
Jamie and Rachel Kardell were among those chosen for the show's second season for their 1910 Pittsburgh home. "We knew we had to redo the kitchen, so I was online looking for contractors, and I started thinking, 'You know what would be so much easier is if we just had someone do this for us,'" Rachel recalled. Jamie added, "I just thought it would never happen, and then we just kept getting closer and closer in the process. I said to my boss at one point, 'I think this is real. I think this is going to happen.'"
Families whose homes are renovated on the show don't live in their houses during the two-month process — or, at least, the Kardells didn't — and they don't get to see what's taking place until the big reveal. "It's the positive reaction [of the homeowners]. That is what we go for, what we work for," Steve Ford shared.
​The Fords are big believers in using vintage pieces on Restored by the Fords
Rachel Murray/Getty Images
When envisioning interiors on Restored by the Fords, Leanne Ford likes to mix things up by using vintage pieces found at flea markets and secondhand stores, believing they can contribute a wealth of character to a space by adding "some soul to the home," she told Insider. "These simple, easy fixes make a big difference. Don't underestimate them," she said.
An interesting old fixture or piece of vintage furniture won't just contribute additional interest to a space, but these items can also lend a timeless quality that transcends trends. "I try to stay away from trend conversations because trends are so fluid," the reality TV star explained. "They come and go so fast. You need to ignore trends."
When selecting vintage pieces, the key is for homeowners to stick with things that will please them. "You have to understand that design is subjective. It's an art form. Not everybody is going to like the same thing, and that's OK," she added. "At the end of the day, if you don't love it, do not put it in your house. Nobody lives in your house but you."
Here's what Leanne Ford learned from starring on Restored by the Fords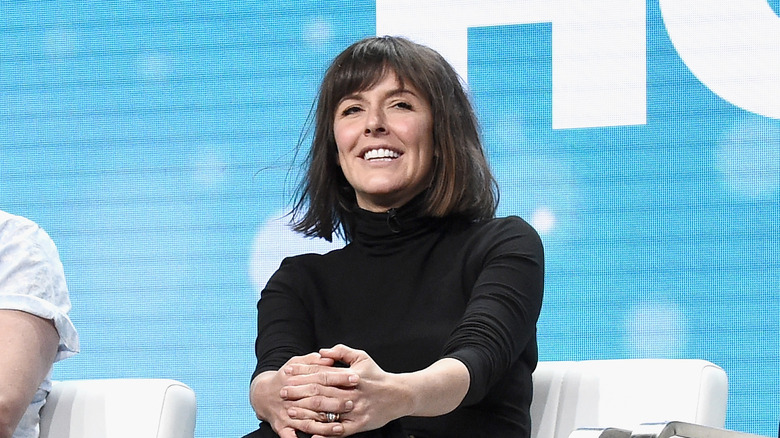 Amanda Edwards/Getty Images
Thanks to Restored by the Fords, Leanne Ford has had the opportunity to renovate homes that she otherwise wouldn't have, and her experience has left her with some key takeaways.
"The room that deserves the most time, attention and money is the room or rooms you spend the most time in," she told My Domaine. "They say you get the most bang for your buck in real estate resale when you do up the kitchen and the bathrooms. ... But be honest with yourself and show extra love to where you spend your time in." The designer added, "I am a big proponent of making sure your master bedroom is serene and beautiful in any way. That needs to be your oasis. When you wake up and when you go to sleep, you should feel happy in your space."
She is also a firm believer in the power of paint. "Paint can give new life to anything," she shared. "A room, a wall, a piece of furniture, a blank canvas that now becomes a work of art. It's our best tool for simple and inexpensive improvements."
The Restored by the Fords stars issued a challenge to the Property Brothers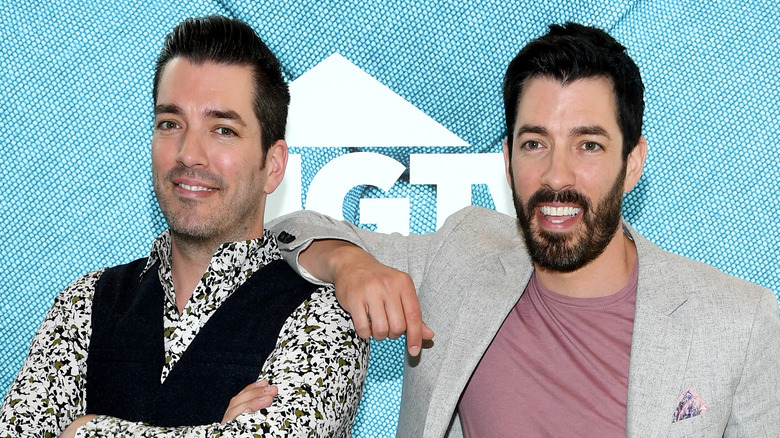 Dimitrios Kambouris/Getty Images
The Fords aren't the only siblings on HGTV — there's also Property Brothers' Drew and Jonathan Scott. 
When asked by Entertainment Tonight about whether they'd be interested in a Restored by the Fords crossover with another HGTV series, Leanne Ford had an immediate answer. "I think we would have no choice but to have a dance-off with the Property Brothers," she declared, "not that I know I could handle any more tall brothers around!"
Since that interview, the Fords actually have had a couple of crossovers with their fellow HGTV stars. In fall 2019, the Ford siblings were among several HGTV personalities tapped to renovate the original house used in exterior shots for the iconic 1970s sitcom The Brady Bunch, and appeared in HGTV's A Very Brady Renovation alongside Mina Starsiak Hawk of Good Bones, Jasmine Roth of Hidden Potential, Lara Spencer of Flea Market Flip, and, yes, the Scott twins. Leanne followed that up by appearing sans-Steve Ford on Rock the Block, facing off against Starsiak Hawk, Roth, and Windy City Rehab's Alison Victoria in a female-led renovation competition — hosted by none other than Drew Scott.