The Truth About Jimmy Kimmel's Wife Molly McNearney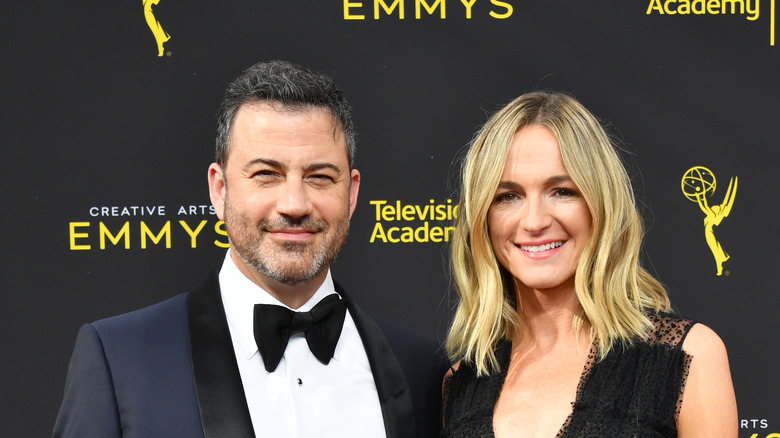 Amy Sussman/Getty Images
Jimmy Kimmel is an American television host and comedian who has become a common household name due to his TV show, Jimmy Kimmel, Live! Kimmel is known to have success on his show as well as in radio and as a voice actor in multiple animated films and shows. 
Known for his hilarious pranks on children, Kimmel himself has four children, two of which are with wife, Molly McNearney.
As of 2019, McNearney and Kimmel have been together for 10 years. The two met on his show when McNearney started as a writer's assistant. Although Kimmel is very public in other aspects of his life, he doesn't talk much about his relationship with his wife. However, McNearny opened up about their relationship and told Glamour what her first impression of Kimmel was. 
"When I first met him, he insulted me!" she said. "The executive producer brought me into his office and said, 'This is Molly; she's my new assistant.' Jimmy barely looked up from his desk until my EP said, 'She competes in triathlons,' and then Jimmy looked up at me and said, 'That is really stupid! What a waste of time.' That was the first and only thing he probably said to me the entire first year of working there." 
The two later became friends, and things changed in 2009 when they started dating — and three years later, Kimmel proposed. But aside from being Kimmel's wife, who is McNearney?
Molly McNearney is a writer and producer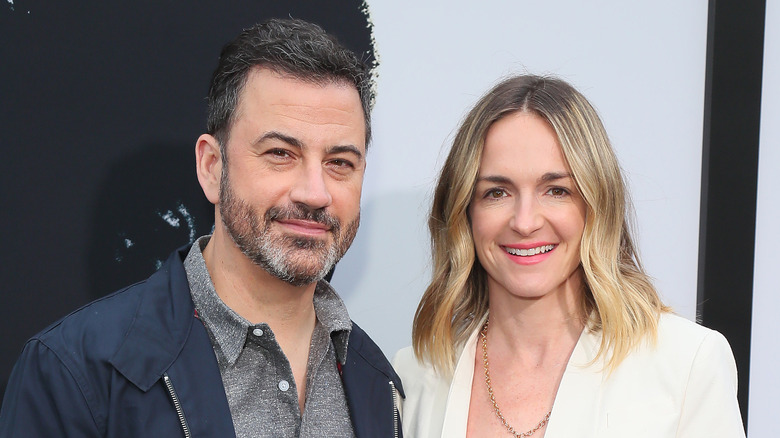 Leon Bennett/Getty Images
McNearney is a writer and producer who not only assisted with the 68th Primetime Emmys and worked on Big Night of Stars, but co-writes her husband's show Jimmy Kimmel, Live! (via Cheatsheet). McNearney shared that at first she was hesitant to date her boss, but later gave in after Kimmel's persistence.
In her interview with Glamour, she revealed she does her best to keep their work and personal lives separate, including getting to the office separately. 
"At 10 a.m. he's my boss, not my husband," she said. "He does say he's my 'husboss,' but I refuse to call him that."
Molly McNearney is an activist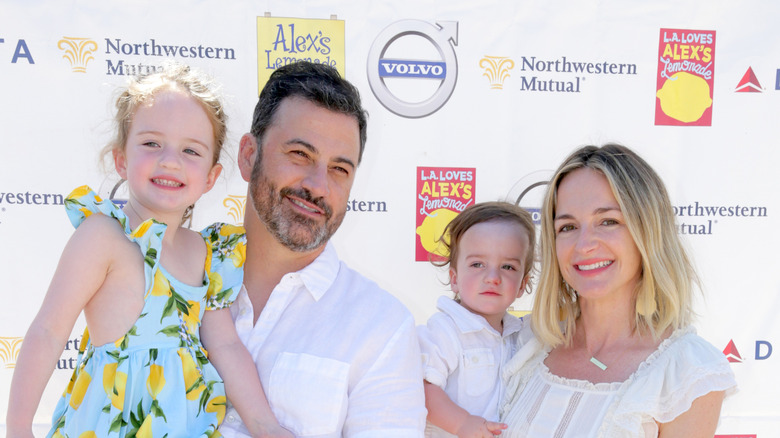 Rebecca Sapp/Getty Images
McNearney is more than just a writer, she is also a human rights activist known for advocating for children's healthcare. Her activism sparked when her second child with Kimmel was born with a congenital heart defect in 2017. 
Both she and Kimmel decided instead of keeping quiet about the situation, they would discuss their son Billy's condition on the ABC late-night show. At the time, the Affordable Care Act was on the verge of congressional repeal and the two thought this would be a great opportunity to discuss access to health care, as well as explain Kimmel's week-long absence (via the Hollywood Reporter). McNearney was still on maternity leave but watched the show at home and sobbed through the entire segment. 
"I couldn't believe the strength that it took to tell that story a week after it happened," she said. "He didn't have to do that. Our family has excellent health care; he had nothing to gain from that. He did it for the other people whom we met in that hospital. He came home that night, and I just hugged him and I wouldn't let go."
Molly McNearney and Jimmy Kimmel seem to have a very strong relationship and continue to support healthcare advocacy through their individual social media accounts. According to Cheatsheet, the couple holds strong in family values and McNearney maintains a healthy relationship with not only her stepchildren, but Kimmel's exes as well.