Serena Williams Accidentally Reveals A Secret About Baby Archie [UPDATED]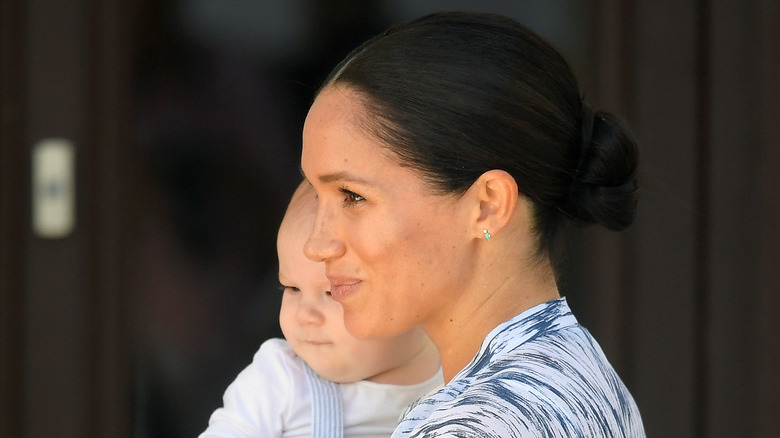 Pool/Getty Images
American fans of Meghan Markle, Prince Harry, and baby Archie are hoping to catch a glimpse of the royal family when they head to the U.S. later this month for Thanksgiving, but it turns out that this won't actually be little Archie's first time on American soil.
The young royal's passport has already seen a lot of use. In his six months, Archie has already been to Spain and South Africa, and it looks like he took a quick and secret trip to the U.S.
Tennis star Serena Williams accidentally shared the news of Archie's travels in an interview with Access Hollywood, telling the outlet that the Duchess of Sussex made a quick trip to the U.S. in September with Archie, who was just four months old at the time. While it was reported at the time that Markle traveled to the U.S. without Prince Harry and baby Archie, it seems Markle just couldn't leave her adorable baby behind. 
Why did the mother and son make the trip? So that Markle could see her friend play at the U.S. Open final. "[Meghan] flew all the way with a newborn to see me play in New York and flew all the way back that night, and I probably couldn't have done that," said Williams (via Hello).
UPDATE: People reports that the palace has since responded to this claim to clarify that Meghan Markle did not bring baby Archie to New York with her. Williams' comments were misinterpreted, the palace says, and Archie was home with Prince Harry while Markle made the trip. Williams was likely referring to Markle traveling in spite of having a newborn.
Meghan Markle is an incredibly loyal friend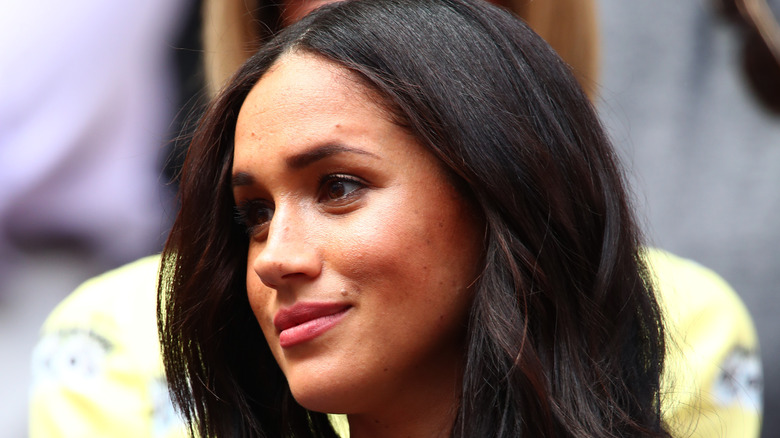 Clive Brunskill/Getty Images
If we've learned anything from this, it's that Markle is a loyal friend who anyone would want on their squad, and Williams definitely appreciates being friends with the young royal. "I think it's really cool to have a group of friends who are doing amazing things and face the same pressures you face with being in the public eye," she said.
While Williams lost the match to Bianca Andreescu, having Meghan Markle make the trip to watch her play softened the blow. "It really does show you what an amazing person she is and that's just one of the many things she does for me," said the tennis star.