Why Harry And Meghan Are Taking A Break From Their Royal Duties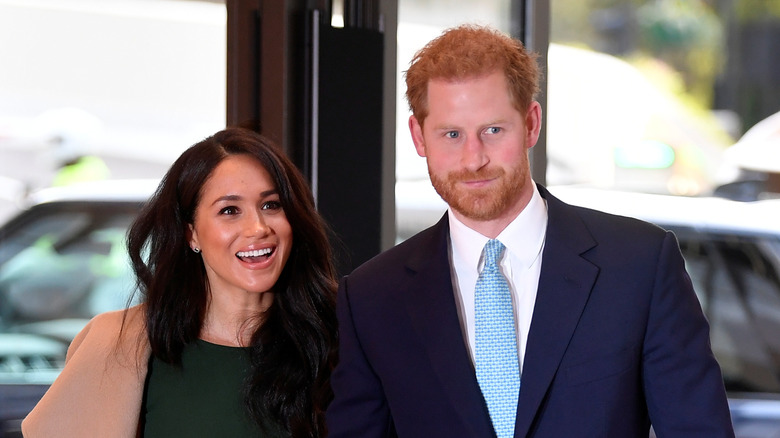 Wpa Pool/Getty Images
A recent interview with Meghan Markle shed some light on the difficulties the royal couple has been facing as of late. The Duchess of Sussex opened up and shared how much of a struggle it's been for her to transition to the life of a royal and how the British tabloids have been particularly brutal to her in her role as a new mom. The pair has finally had enough, and they've brought a lawsuit against the Mail on Sunday for their relentless, negative coverage of Markle.
The repercussions of this constant negative attention have clearly taken their toll, and Prince Harry and Markle are all set to take a much-needed respite for their family and dip out of public life for a bit (via Harper's Bazaar). They plan to split time over the upcoming holiday season between the U.S. and the UK, well out of the public eye. 
Their busy royal schedule is full until mid-November, but they're planning on an extended break after that (via Today). First on the agenda for the couple and their son, Archie, is a Thanksgiving celebration in the U.S. Following that, they'll return to England to spend Christmas with the royal family.
A source told Vox that the royal family is planning to take around six weeks off from their royal duties in order to fully enjoy their baby's first Thanksgiving and Christmas, and also spend lots of time with family. 
Meghan Markle says she was warned not to marry Prince Harry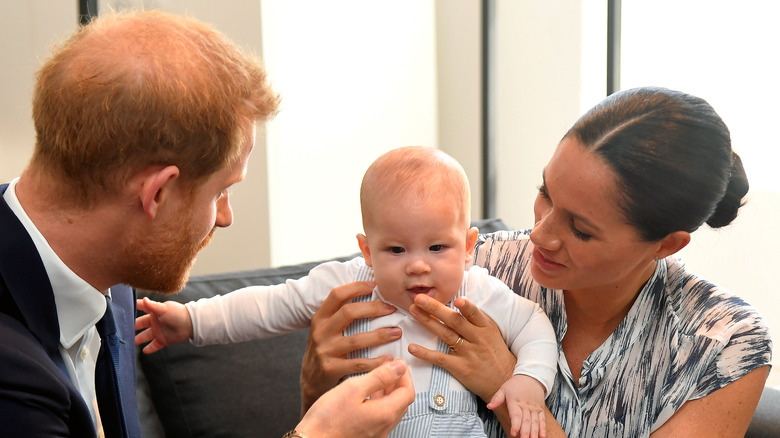 Pool/Getty Images
The ruthless coverage of the couple is nothing new to those who grew up in the UK, and definitely not new to Prince Harry, who lost his mother, Princess Diana, who died as she fled the paparazzi when he was only 12 years old. Markle only started to learn about the British tabloids when she began her relationship with Harry, and admitted that a British friend warned her off from marrying him. 
"It's hard. I don't think anybody could understand that," she said in the interview. "In all fairness, I had no idea, which probably sounds difficult to understand here, but when I first met my now-husband, my friends were really happy because I was so happy, but my British friend said to me, 'I'm sure he's great, but you shouldn't do it because the British tabloids will destroy your life.'" Markle continued, explaining, "And I very naively — I'm an American we don't have that there. 'What are you talking about, that doesn't make any sense.' I didn't get it. So it's been complicated."
Hopefully this break from public life and royal duties will do the family some good as they enjoy the upcoming festive season.