This Is The Reality Show Kate Middleton Can't Get Enough Of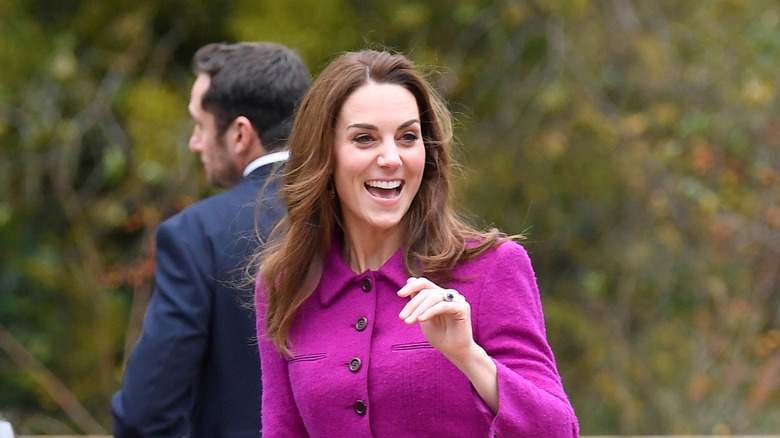 Wpa Pool/Getty Images
If we don't see the Kate Middleton, Duchess of Cambridge, out and about on weekend nights, she may have a good reason. Her husband, Prince William, reveals that both Kate and her mother Carole Middleton enjoy watching a British reality show called Strictly Come Dancing, which airs on Saturday and Sunday nights (via BBC). The show may even have a fan in Prince William, who admits (via People), "I have watched the show a couple of times." 
The tidbit about Kate's TV habits surfaced when Prince William was at a gala held for the benefit of Centrepoint, a charity first supported by his late mother Diana, Princess of Wales. It was through Centrepoint that Diana was able to bring William in contact with London's homeless people — and it became the first charity he picked up from her after her death (via Vanity Fair). During the charity's 50th anniversary bash, William had the opportunity to meet Strictly Come Dancing's head judge, Shirley Ballas, and like any fan, he seized the opportunity to tell Ballas how important the show was to the Middletons; "Catherine is a huge fan and my mother-in-law loves it," he told Ballas. 
Strictly Come Dancing has a long history in the UK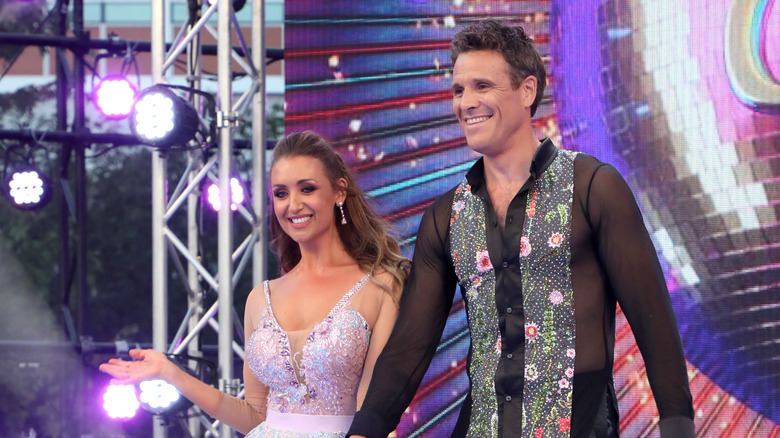 Lia Toby/Getty Images
Strictly Come Dancing, which debuted on BBC in 2004, showcases Britain's nearly century-old love-affair with ballroom dancing which began in the 1920s when society began looking for ways to break away from Victorian convention (via BBC). The show features professional dancers paired up with celebrity contestants, and picks up where Come Dancing, the BBC's decades-old dance competition which ran from 1950 to 1998, left off (via BBC). 
Strictly Come Dancing features contestants who compete for a prize of £100,000 (about $130,000) and The Glitterball Trophy; dancers who make it to the semifinals receive £75,000 (about $97,000); while those who make it to the quarterfinals get £60,000 (about $77,000) (via The Sun). The BBC says the show's format is now seen in over 50 countries including the U.S., where the American version is known as Dancing with the Stars.
So if you're a fan of reality TV dancing competitions, whether it's Dancing with the Stars or Kate's fave, Strictly Come Dancing, you're keeping company with the British royals — how amazing is that?