Is Kate Middleton Actually A Princess?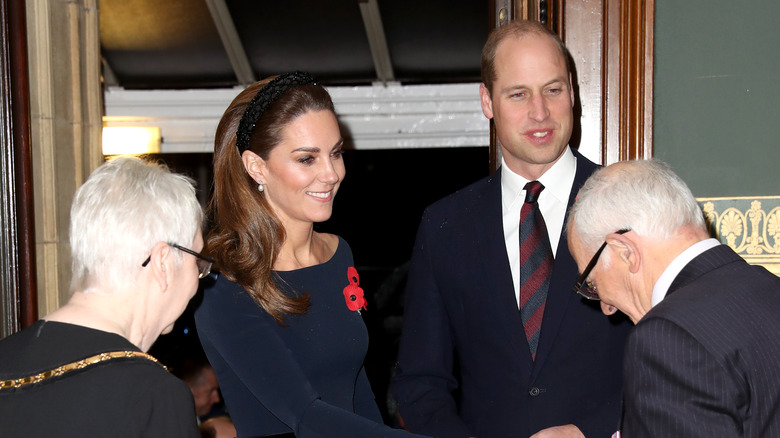 Chris Jackson/Getty Images
We all know and love her as Kate Middleton, and because she's also known to the world as Her Royal Highness (HRH) Catherine, Duchess of Cambridge, we might be forgiven for thinking that's the only title she has. But when she married Prince William back in 2011 she also picked up a few others as his wife, including Countess of Strathearn in Scotland, where her husband is the Earl of Strathearn; and Baroness of Carrickfergus in Ireland, where Prince William is Baron of Carrickfergus (via Good Housekeeping).
Because Kate Middleton, like her other royal in-laws, has a bounty of titles to choose from, Grazia says she need only really choose one, and that title is usually the most important one, which is why she and her husband are also known as the Duke and Duchess of Cambridge. We could be forgiven for thinking that being a prince or princess trumps being duke or duchess, but that doesn't appear to be the case. The Sun says dukes are of a higher rank than princes, and the title of duke used to be given to the sons of a monarch when they were old enough — now, however, they are awarded at marriage.
Kate Middleton can never be 'Princess Kate'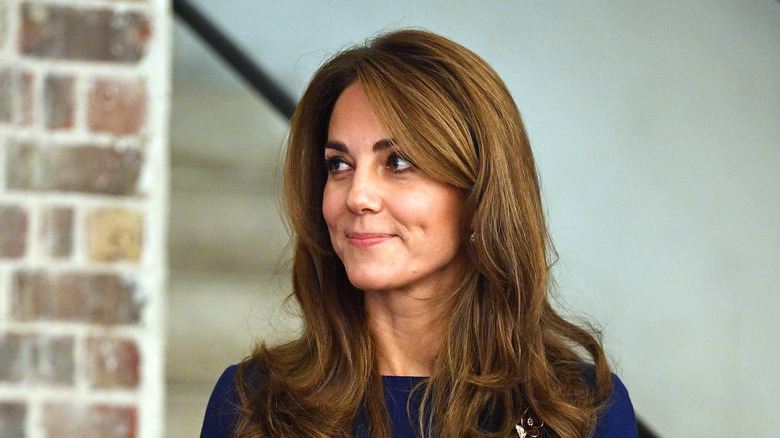 Wpa Pool/Getty Images
If you really want to call her "Princess Kate," you're out of luck since only those who were born into royalty can have the title before their Christian names (which is why Princesses Anne, Beatrice, Eugenie, and Charlotte have the title). This (of course) means, that Prince Williams' mother Diana was never "Princess Diana," she was actually "Diana, Princess of Wales." 
Also, the matter of titles gets more complicated when you consider William and Kate's daughter, Charlotte. Lucy Hume of Debrett's (the expert source on British peerage) tells Town and Country, "Royal titles are inherited through sons, so if Princess Charlotte has children, they would not automatically inherit the titles 'HRH, 'Prince,' or 'Princess.'"  
No matter what Kate's title is, her occupation (and Meghan Markle's, as shown in Time, for that matter) as listed on her children's birth certificates is "Princess of the United Kingdom," which should put to rest any questions you might have on what she actually does for her country.
So yes, Kate Middleton is a princess, but she's not Princess Kate.