James Van Der Beek Opens Up About His Wife's Heartbreaking Miscarriage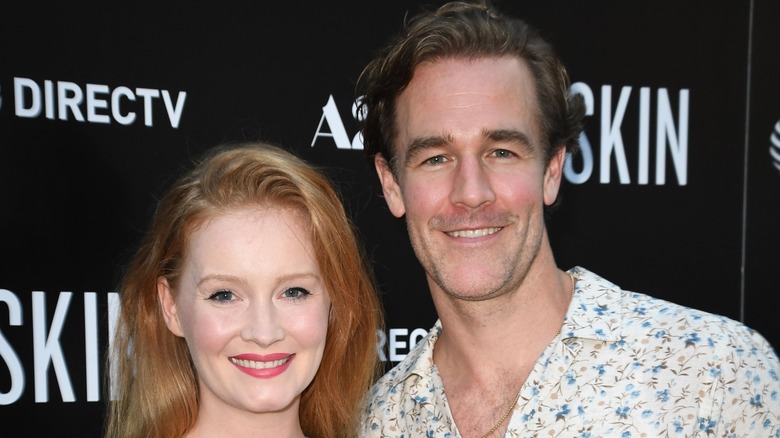 Robyn Beck/Getty Images
A heartbroken James Van Der Beek announced on November 18 that his wife, Kimberly, had suffered a miscarriage. Van Der Beek revealed the devastating news during the semifinals of Dancing with the Stars.
"My wife Kimberly and I went through every expecting parent's worst nightmare," said the Dawson's Creek star in his video package (via People). "We lost the baby. The little soul that we had expected to welcome into our family took a shortcut to whatever lies beyond."
Van Der Beek added, "You never know why these things happen, that's what I've been telling my kids. All you know is that it brings you closer together, it breaks you open, it opens up your heart, it deepens your appreciation. It makes you more human."
James Van Der Beek almost quit Dancing With the Stars after his wife miscarried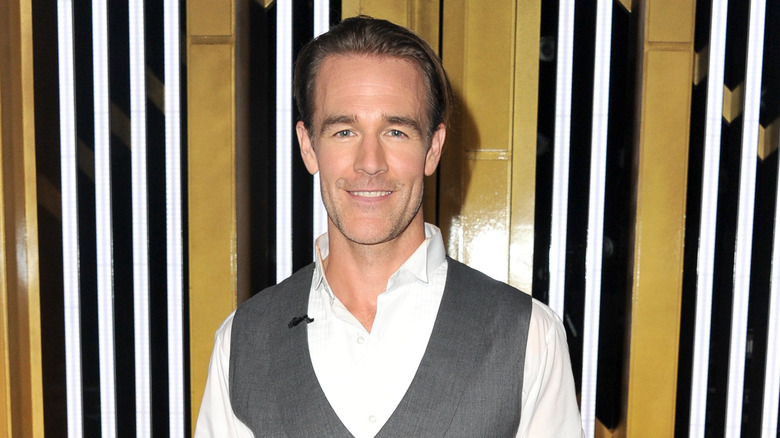 Allen Berezovsky/Getty Images
While Van Der Beek was still reeling from the loss and didn't think he'd be able to compete on Dancing With the Stars that evening, his wife encouraged him to proceed with the competition. The celeb dedicated the dance to her. "Kimberly, I love you. Kimberly, I'm dancing for you, I'm dancing for us, so here we go, babe."
After his dance, the actor gave a heartfelt shoutout to his wife. "Kimberly, I love you," he said. "Thank you for pushing me out on that dance floor. Thank you for everything you do. I don't know how you do it. Five kids. You're amazing."
This isn't Kimberly Van Der Beek's first miscarriage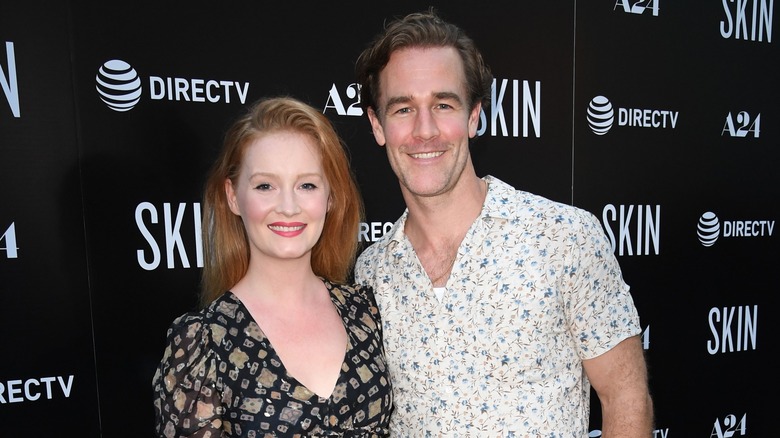 Robyn Beck/Getty Images
Adding to the heartbreak is that this is not Kimberly's first miscarriage. In an Instagram post last month announcing the pregnancy, Van Der Beek opened up about what his wife had been through. "Miscarriage (a word that needs a replacement – nobody failed to 'carry,' these things sometimes just happen) is something that people rarely talk about, and often go through in secret," he wrote. "But there needs to be zero shame around it, or around giving yourself the time and space to grieve. We decided to put ourselves out there – not knowing what we'd find – in an effort to chip away at any senseless stigma around this experience and to encourage people who might be going through it to open themselves up to love & support from friends and family when they need it most."
Kimberly opened up about her recent loss on November 19 on her Instagram story (via E! News). "Thank you everyone for all of the love," she said. "I don't even know how I'm going to begin to respond to it all. So, I think I'll just have to do it here."
She revealed that, while she wasn't prepared to elaborate, she had almost lost her life while miscarrying. "But yeah, I'm not really ready to talk further about everything yet but at some point I will," she said. Van Der Beek also alluded to his wife's well-being in a post saying, in part, "Wrecked. Devastated. In shock. That's how we're feeling right now... Grateful that she's now recovering, but we've only just begun unpacking the layers of this one."