The Reason Fans Are Furious About Marie Kondo's New Shop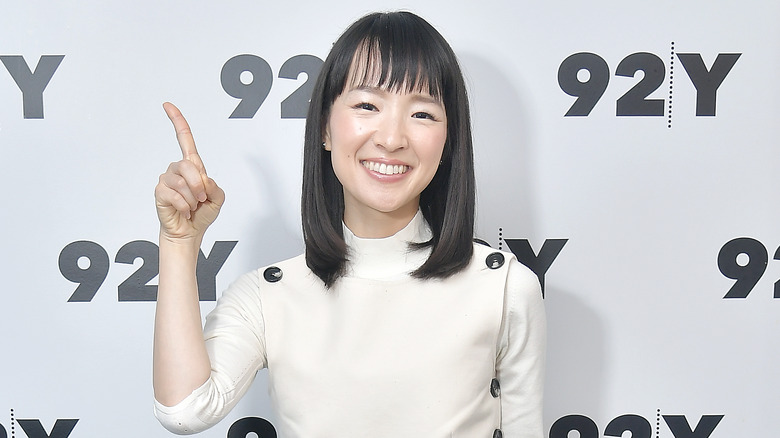 Michael Loccisano/Getty Images
If you've ever watched Tidying up with Marie Kondo and wondered where you might be able to acquire something that Marie Kondo has used (instead of throwing something out), fear not... Kondo has you covered. The decluttering queen has now used the idea of sparking joy to curate a lifestyle store, The Shop at KonMari. She tells The Wall Street Journal, "Of course, I don't use every product, but all the products are founded on KonMari's world view, if you will," said Ms. Kondo, "which really encourages you to choose what sparks joy for you and really cherish what you buy and what you surround yourself with."
Before you wander around the online store which officially opened on November 18, you're treated to a (slightly tweaked?) version of Kondo's decluttering philosophy: "The goal of tidying is to make room for meaningful objects, people and experiences. I can think of no greater happiness in life than being surrounded only by the things I love." 
The Wall Street Journal says most of the products have been sourced globally, although a good number come from Japan, where Kondo and her husband Takumi Kawahara come from. Curated items in the store include pricey picks like leather room shoes ($206), a brass mirror ($150), mini soap ($22), a bath mat ($50), and a tuning fork complete with a piece of quartz crystal ($75). The latter Kondo says she uses to "...let the frequency vibrate all around my own body as well [as the home] because I believe it clarifies my energy. We'll offer it with a crystal (that's typically what you strike). It's how we start our meetings as well." At least we know what that set is for.
Marie Kondo sparks disbelief with her new store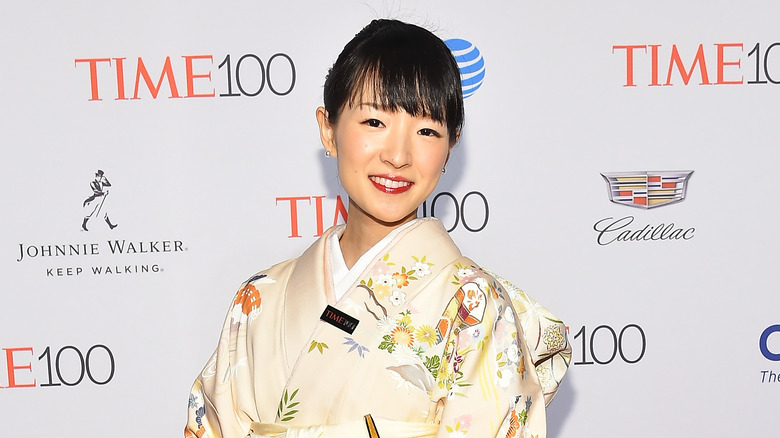 Ben Gabbe/Getty Images
If you're thinking it's odd that Marie Kondo is slinging the very goods that she previously recommended you toss, you're not alone. To that Kondo says, "I'm not trying to encourage over-purchasing anything." She continued, explaining, "What's most important to me is that you surround yourself with items that spark joy. If the bowl that you're using currently sparks joy for you, I don't encourage replacing it at all."
All of the items in the store may have passed Kondo's "joy check," but they don't appear to be passing social media's. One Twitter user called out the declutter queen, saying, "Marie Kondo, who told you to throw away everything you own, apparently wants you to repopulate your now empty life with vaguely minimalist-looking junk that you, of course, buy from her." Another Twitter user writes, "Marie Kondo is a genius hustler. Convince everyone to throw out their useless homewares, sell them some new useless homewares."  Even one self-confessed KonMari fan tweeted, "Okay I will be the first to admit I'm a #konmari lifer but you guys she's SELLING A STICK," referring to the $12 shiatsu stick.
Kondo's store may have fans, too, as she says "I've received a lot of outreach from readers of mine that are interested in what I like to use on a daily basis. That really led to the creation of this store." Let's hope for Kondo's sake that they're as vocal as her critics.