This Is How Much Marie Kondo Is Actually Worth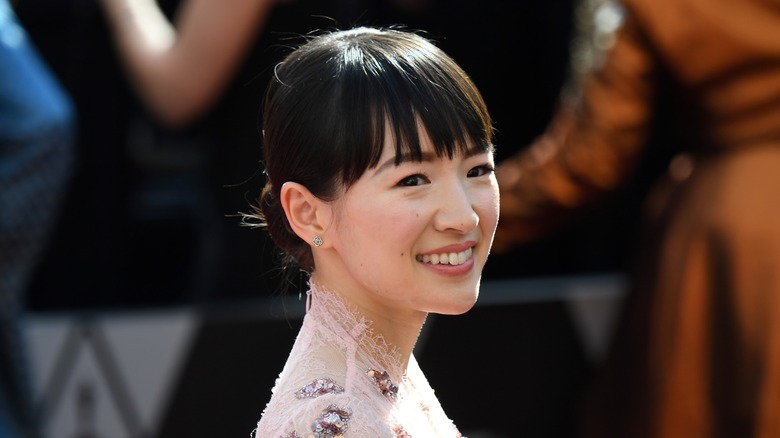 Robyn Beck/Getty Images
The Japanese decluttering author and television star, Marie Kondo, took over our homes in early 2019 with her Netflix show, Tidying Up with Marie Kondo. If you're a real fan, you've probably been following Kondo since 2014 when she released her book, The Life-Changing Magic of Tidying Up (via Good Housekeeping). The show and the book are based off Kondo's idea that our homes should be filled with objects that spark joy, not clutter. Since the Netflix hit, the 35-year-old has had a cult-like effect on viewers as they toss, donate, and re-organize their lives into what Kondo says it can be. 
Marie Kondo's star has been on the rise for some time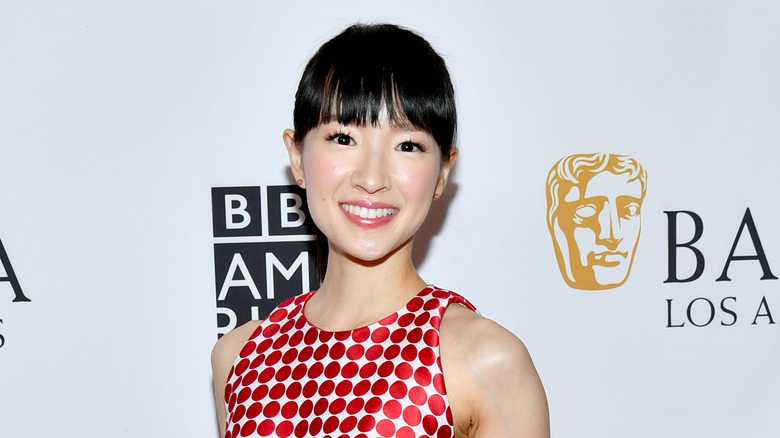 Amy Sussman/Getty Images
Kondo's success started early at age 19, when she started a consulting business and charged $100 for five hours of work. Now, she's busy with her books on tidying and teaching basic skills on organizing. She's a household name and originally rose to fame in bookstores with her KonMari technique. Her two books have sold 11 million copies in 40 different countries (via The Atlantic) and she keeps her blog, KonMari up to date with posts and tips. 
In 2015, she was one of Time Magazine's 100 Most Influential People. Kondo also offers seminars for prospective consultants that cost $2,200 per person and $500 a year once certified (via Money). In 2018, the neat freak released Cuyana x Marie Kondo, a collection of jewelry organizers ($89 each) shaped like bento boxes.
So where does all that put Marie Kondo's net worth?
Marie Kondo's bank account also sparks joy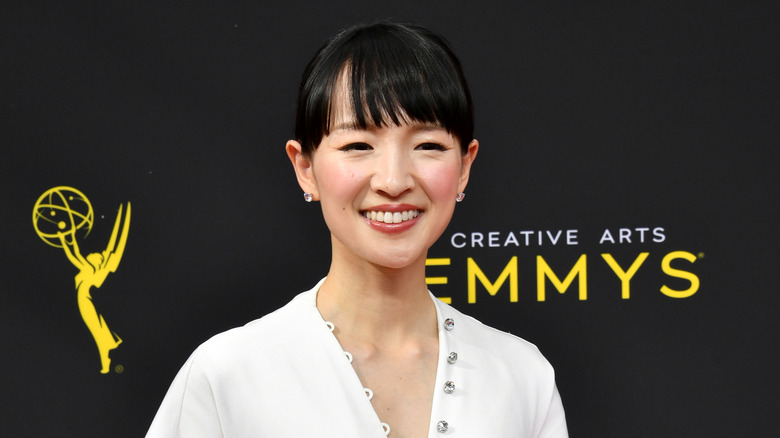 Amy Sussman/Getty Images
According to Celebrity Net Worth, Marie Kondo has built an empire on getting rid of clutter, negativity, and unhealthy living situations that's worth a cool $8 million. And with her foray into the world of organizational products, that number will likely only go up. It's predicted that the home organization market could be worth an astounding $11.8 billion by 2021, and Kondo will surely want to get a piece of that (via Fast Company).
Kondo has definitely inspired a national organizing craze and she doesn't seem to be slowing down. Donations to charity stores like Goodwill saw huge increases after the Netflix show's launch, proving that the KonMari method is incredibly popular — and the frenzy over the Kondo effect only means that Kondo continues to reap the financial benefits.