The Real Reason Coldplay Won't Tour Anymore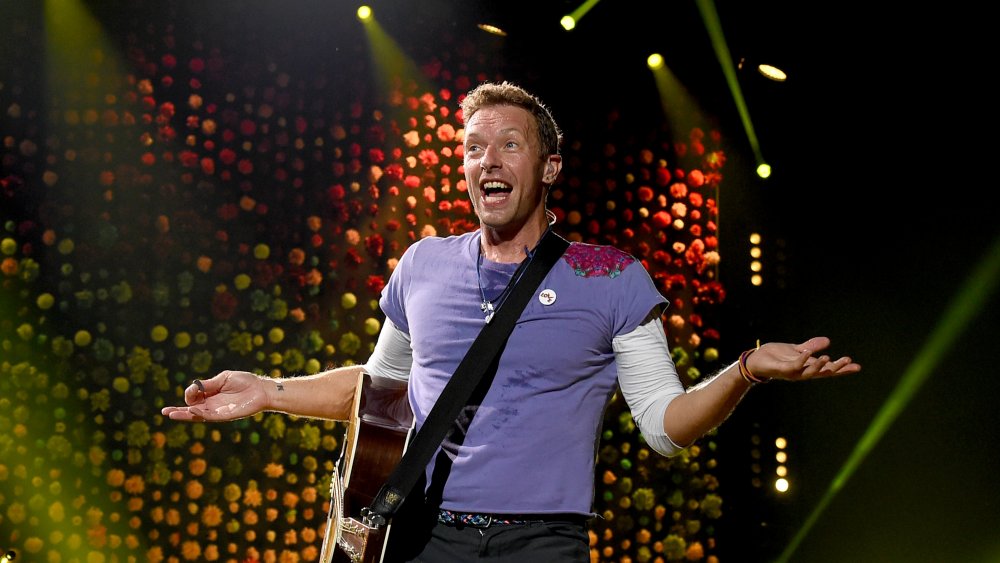 Kevin Winter/Getty Images
The last time fans saw Coldplay live, it was in 2016 and 2017, during their A Head Full of Dreams Tour, when they performed 122 shows over five continents. And even if they are releasing a new album (Everyday Life debuts on November 22), don't expect to see them live in your home country, at least for the foreseeable future. During an interview with BBC News, Coldplay's frontman Chris Martin says, "We're not touring this album. We're taking time over the next year or two, to work out how our tour can not only be sustainable [but] how it can be actively beneficial." 
Martin says the band would be disappointed if their next tour is not carbon neutral, and adds, "The hardest thing is the flying side of things. But, for example, our dream is to have a show with no single use plastic, to have it largely solar powered. We've done a lot of big tours at this point. How do we turn it around so it's not so much taking as giving?"
Even if they're not touring, Coldplay is planning to unveil their new album with a splash. They will be performing in Amman, Jordan, in two concerts which will be broadcast to a global audience via YouTube on the album's launch day. The BBC also says the band will also be doing a one-off concert in London's Natural History Museum on November 25, with proceeds to benefit an environmental charity.
Everyday Life is an 'experimental double album'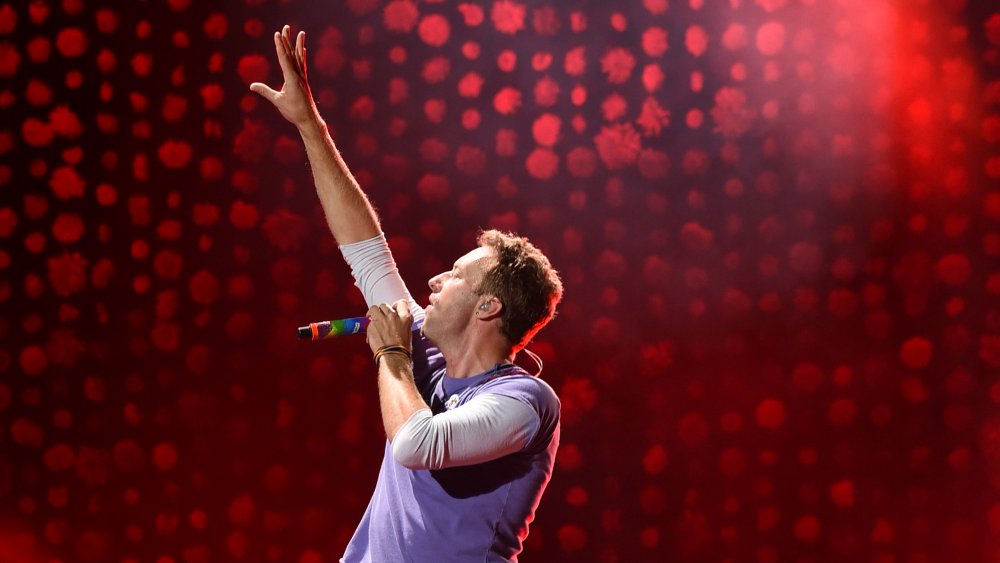 Kevin Winter/Getty Images
Entertainment Tonight Canada calls Everyday Life an "experimental double album" with two parts: "Sunrise" and "Sunset," and whose songs Martin tells BBC are partly inspired by news reports about an Afghan gardener and a Nigerian hymn composer. One of the album's haunting songs is called Orphans, a rousing track which Entertainment Tonight Canada says Martin co-wrote with his son Moses (his mom is Gwyneth Paltrow so there is no shortage of talent there!). The song sounds uplifting, yet has dark references to bombings that take part in Damascus, Syria's capital. One line in the song talks about "Rosaleen of the Damascene" — a baby girl who was killed in the attacks and ends with a question — how do Syria's orphans move on now that their parents are gone (via The Pop Song Professor)? 
As reported by Entertainment Tonight Canada, Martin told BBC1 radio that the album as a whole was a response to what's going on in the world today. "There's so much life bursting out on the planet," he said. "It is our reaction to the perceived negativity that's everywhere. There is a lot of trouble. There's also so much positivity and so much great life happening. In a way it's just trying to make sense of things." 
We've listened to Orphans, and we can't wait to hear what the rest of the album brings.