Why You Need The Trendy 'Invisible Layers' Haircut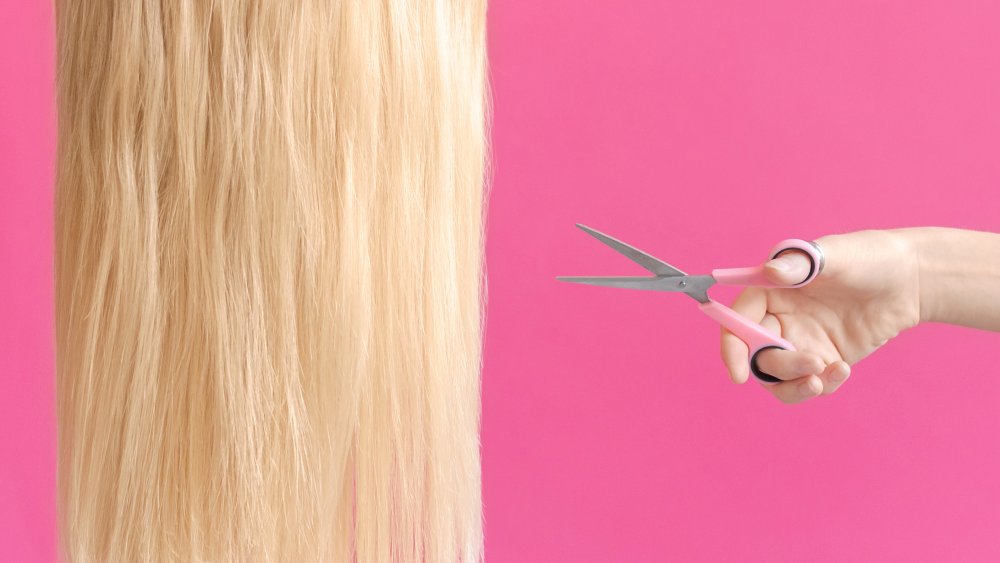 Shutterstock
In case you missed it, "invisible layers" are currently taking over Instagram. The new low maintenance haircut has been seen on all your favorite celebrities, from Selena Gomez and Alexa Chung to Gigi Hadid, and it's quickly become the must-have look for every style-conscious influencer on social media. The best part? Invisible layers work on almost every hair length and texture, giving the illusion of fuller, more voluminous hair — every girl's dream.
"Weight, texture, fullness, and width can be created on all types of hair by adjusting the technique to suit," Vanessa Essack, senior stylist at Hari's, told Refinery29. Referring to the "invisible layers" technique, she explained, "This type of layering can create a beautifully undone look, delivering body rather than thinning hair like normal layers do." Sign us up.
Invisible layers also give your cheekbones a boost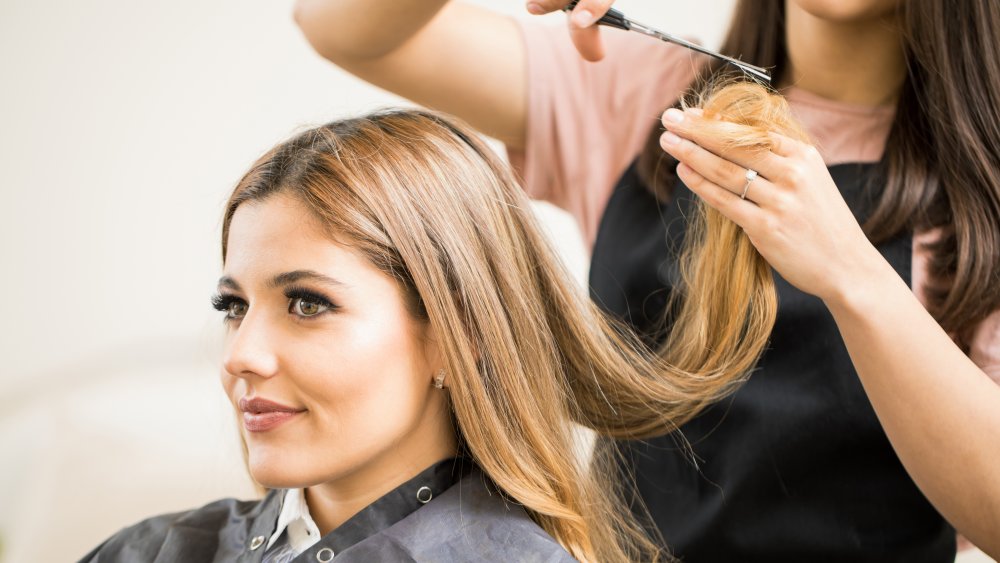 Shutterstock
If you're envisioning stringy, thin layers that flick out at the ends, think again. The beauty of invisible layers is that they are, unsurprisingly, invisible. As Joel Warren, founder and creator of The Salon Project, told Glamour, invisible layers are created "by blending the ends of the hair and keeping a straight line," to avoid the more choppy or chunky layered look. Celebrity hairstylist Alex Brown agreed, stressing the importance of blending to achieve the style. "Using a technique [such as invisible layers] to remove weight from the ends will make the layers appear very soft and blended," she added. 
While invisible layers is a hairstyle that works for any face shape, it's more popular with those who have long tresses. Brown recommends starting the layering around your chin for best results. When you're in the salon, talk to your hairdresser about the look and if they haven't heard of invisible layers, try referring to the style as internal layering. "If your stylist is well skilled, then by asking for 'internal layering' (as opposed to 'thinning' in thick hair) or 'texturising' (better for finer hair) they should know exactly what to do," Essack told Refinery29.
One more bonus of invisible layers? Instant cheekbones, says Glamour. "How the hair frames and hits your face can completely change your overall face shape," Brown explained. "I love a layer that hits near the cheekbone to accentuate it."