What The This Is Us Midseason Finale Really Means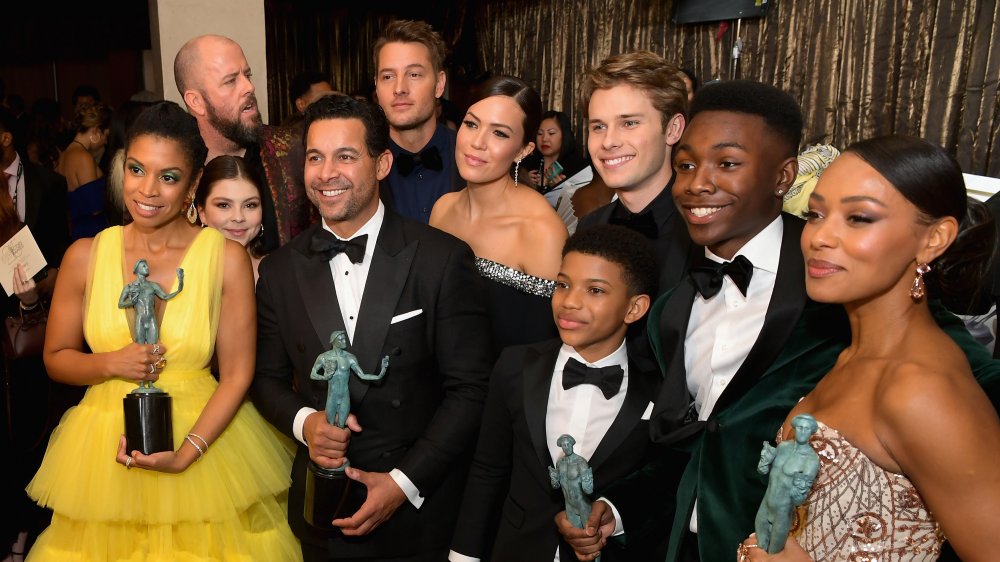 Emma Mcintyre/Getty Images
The midseason finale of This Is Us was intense, to say the least. Between Rebecca's declining memory, Kate and Toby's escalating marital problems, Deja's birth mom and Jack's estranged brother coming to visit for Thanksgiving, Kevin announcing his plans to become a father, and Tess struggling with how to come out to her peers, fans have a lot to chew on over the coming weeks. 
A flash forward reveals that Rebecca's memory is going to get much worse over the next nine months, and that Kevin will be engaged to a mystery woman and expecting a new baby by the time the triplets turn 40. The episode also revealed that Randall and Kevin will have a major falling out and hints that Kate and Toby might separate.
Isaac Aptaker unpacked the midseason finale of This Is Us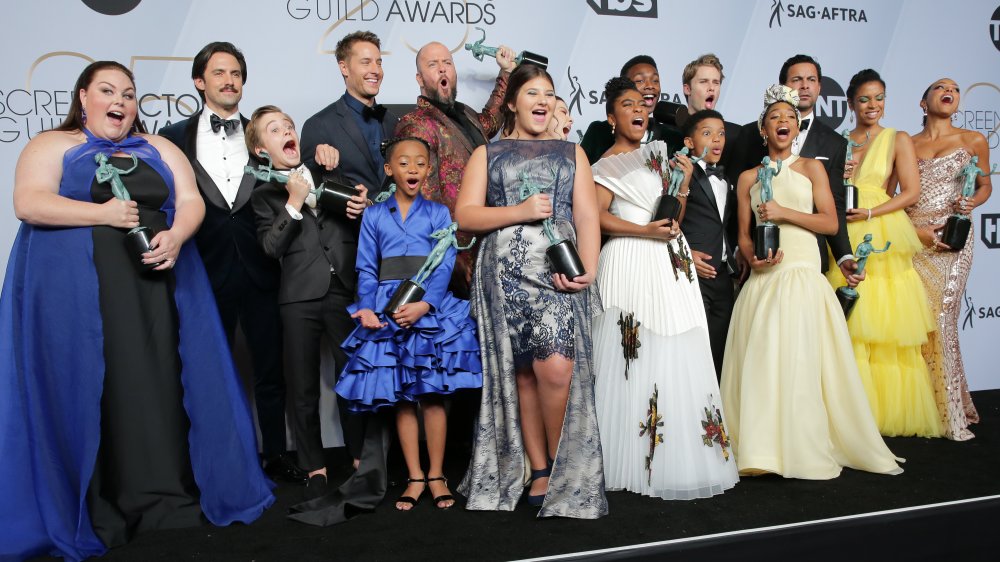 Sarah Morris/Getty Images
It's safe to say that the second half of this season of This Is Us is going to be quite the ride. The show's executive producer and co-showrunner, Isaac Aptaker, recently spoke to Glamour and unpacked the midseason finale and told us more of what there is in store for us. 
Rebecca will live for at least another decade, and we'll watch her health decline in what has to be one of the show's most heartbreaking stories to date. "We're committed to telling this story really accurately and as medically honestly as possible," said Aptaker. "We always have our experts and our consultants, both anecdotally people who have experienced it personally and also doctors and experts in the field... We're going to be both accurate and as uplifting as possible while telling something that is incredibly, incredibly sad."
The fact that Toby isn't in the flash forward has many fans worried, but Aptaker said that things aren't over for him and Kate yet. "I think people should definitely be aware and concerned about the fact that Toby wasn't in that flash forward but, yes, she is wearing a [wedding] ring," he said. "I think that would be awfully fast for them to be divorced."
As for Kevin's mystery fiancée, who is only seen off-camera, Aptaker said that it may or may not be Cassidy, one of the season's new characters, saying "nothing's off the table."
The second half of the season 4 of This Is Us is about to get emotional.
This Is Us returns on January 14, 2020.