What Lucy Hale Has Been Doing Since Pretty Little Liars Ended
Lawrence Busacca/Getty Images
The cool-yet-sweet Aria Montgomery in Pretty Little Liars was played by Lucy Hale for seven seasons, and her portrayal of the character won her the Teen Choice Award for Choice Summer TV Star two years in a row. The character was known for her fashion sense and her steamy (yet definitely illegal) relationship with Mr. Fitz, her history teacher. 
Since the show ended in 2017, Lucy Hale has acted in a variety of shows and movies, released a Christmas album, and just announced on Instagram that she would be co-hosting the Rockin' Eve New Year's Eve show with Ryan Seacrest. But that definitely isn't everything she's been up to. 
Lucy Hale has new movies and shows coming out every year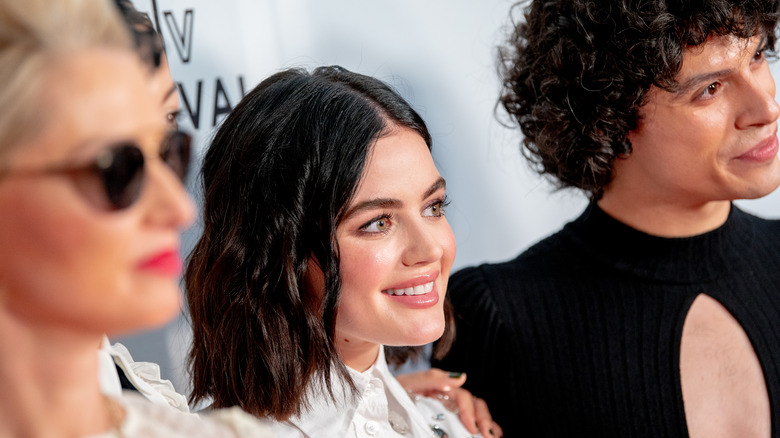 Roy Rochlin/Getty Images
When one show ends, a handful of other opportunities tends to show up to take its place — at least, that seems to be the case for Hale. According to her IMDb, Hale hasn't slowed down since Pretty Little Liars ended. She appeared in the slasher film Truth Or Dare with Tyler Posey in addition to other shows Life Sentence and Ryan Hansen Solves Crimes on Television. The actress also has a handful of movies slated to come out in 2020. Hale also recently announced that she would be starring in the new Riverdale spinoff, Katy Keene, in which she plays the titular character. 
Hale noted that while the show has the same creators as the darker Riverdale and Chilling Adventures of Sabrina, the show takes place in a much different world. "Katy Keene is much brighter," she told W Magazine. "You feel really optimistic and inspired, so tonally it's a lot different from Riverdale. But I think lovers of shows like those will still gravitate to our show, because it leaves you feeling good and ready to go out and chase whatever it is you're chasing."
Lucy Hale has been partnering with brands that are making a difference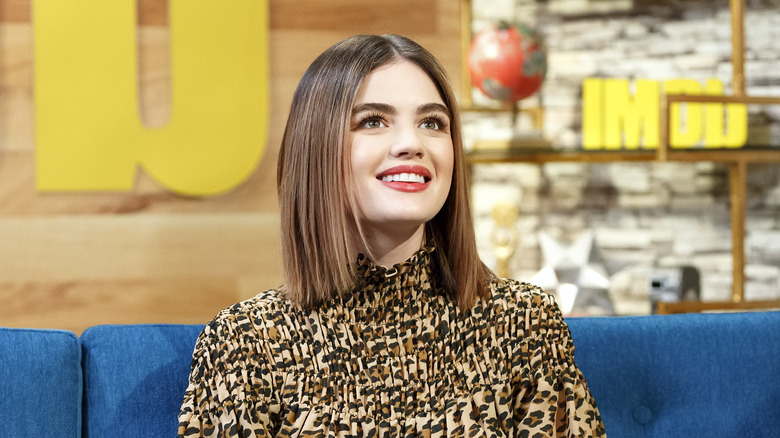 Rich Polk/Getty Images
If you follow Hale on Instagram, then you know she loves to promote organizations and causes that she personally believes in, like the Alzheimer's Association and WhyIUD. She's also signed on to show her support for Tresemmé for their #WomenLeadTheWay pledge as a commitment to empowering women to be able to make real change by advancing them to leadership and management positions. 
Hale cites her own experience with the #MeToo movement and sexual assault as part of why she feels empowered to speak out about women's issues. "I feel grateful to have people that I look up to that are speaking up about things," Hale told People in 2018. "Not just women — I think men have sometimes suffered the same way that women have. And as long as a conversation is going or a conversation has started, which it has, that's the best thing you could ever ask for because that makes people feel not alone."