The Reason Fans Think Whitney Way Thore Is Pregnant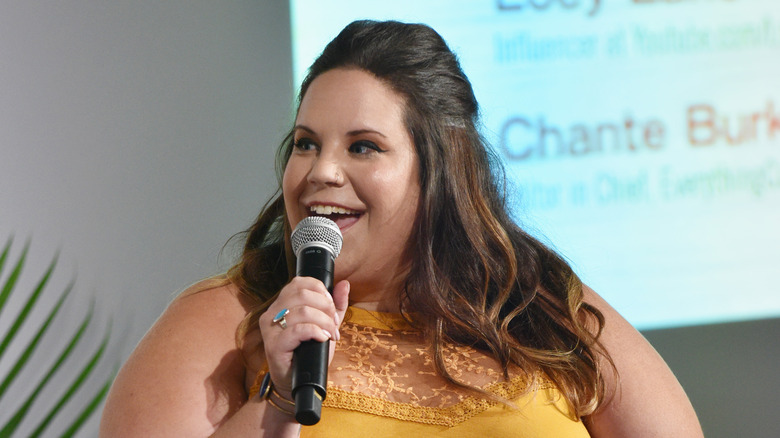 Bryan Bedder/Getty Images
Is Whitney Way Thore pregnant? Fans can't help but wonder if the star of My Big Fat Fabulous Life is expecting after she recently posted a cryptic message on her Instagram account."I've got some exciting news coming on Tuesday, y'all!" wrote Thore on November 30. "But for now, I'll just share this photo of my adorable parents..."
It's not a lot to go on but a few days earlier, Thore revealed on the social media site that she's been sick lately, leading some to speculate that she's been experiencing morning sickness. According to Soap Dirt, fans took to the comments asking Thore if she's expecting a baby, but Thore didn't react.
Thore has talked about fertility problems in the past
Thore has previously said that she isn't positive that she wants to have kids of her own, although she is open to the idea. "Do [my parents] think I want to be in my mid-thirties with three cats?" she said in a 2018 episode of My Big Fat Fabulous Life (via People). "No. I would rather have a husband and maybe a child, and also maybe three cats."
Thore added that she isn't sure if she is able to conceive a child without fertility treatments as she has polycystic ovary syndrome (PCOS). "I think I've been avoiding my real feelings about whether I want to have a child or not, and it's hard because I don't have a boyfriend, I can't even get a date, and on top of that, even if I had that, I have fertility problems," she said. "So, it's just kind of a hard thing to face when you feel like you're running out of time."
Whitney Way Thore seems to be in a new relationship
Things may have changed for Thore, though, as it seems like she is no longer single. In  2019 pictures of Thore and a man with the Instagram handle @severinbro7 began popping up on the social media site. "If you don't know, now ya know," he wrote on a picture of him and Thore in June, seemingly confirming their relationship.
While Thore hasn't revealed her beau's name, plenty of pictures of them on her Instagram account, including pictures of them kissing, suggest that things are getting serious. In October, The Blast reported that the couple was on a romantic trip to Paris. Could Thore's exciting news actually be that she's engaged?
For now, fans will have to just wait for Thore's big announcement.