The Real Reason RHOBH Star Denise Richards Is Moving To Montana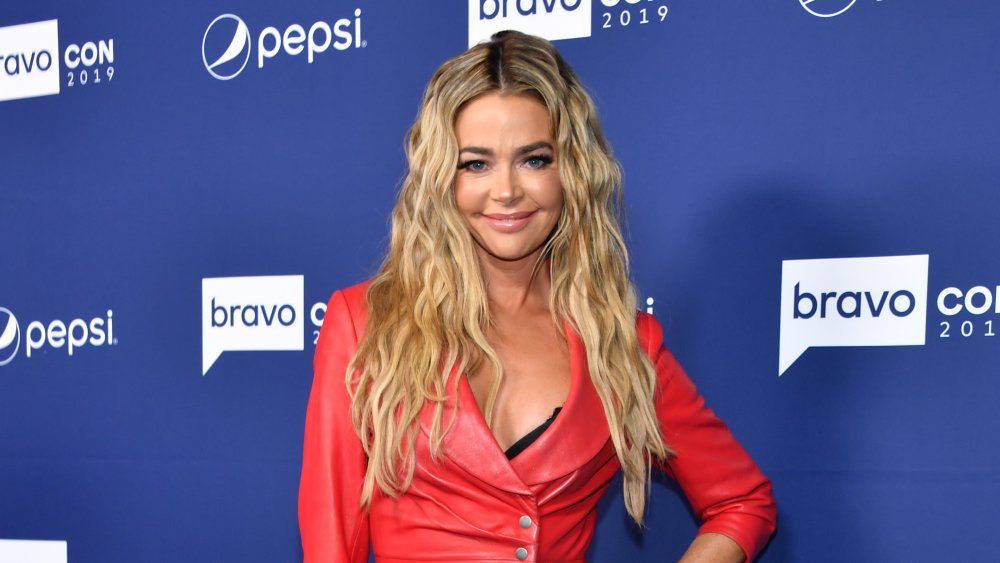 Dimitrios Kambouris/Getty Images
Living in Beverly Hills is a dream for many, but Real Housewives of Beverly Hills star Denise Richards has decided that the golden state isn't the only place she wants to call home. She recently announced that she is moving to Montana, but RHOBH fans have nothing to worry about as she plans to split her time between Montana and Beverly Hills. 
"Soon we will be living here in Montana & Los Angeles.. best of both [worlds].... the first time I went to L.A. when I was younger I felt like I was home, same feeling visiting Montana for the first time 7yrs ago," wrote Richards on Instagram. "Such a sense of peace & simplicity."
Richards tagged her husband, Aaron Phypers, in the post, saying she wants a ranch with plenty of farm animals. According to the Bravo blog, Richards is a lifelong farm and animal lover, so it makes sense that she would want to move to Montana, especially after the tragedy that struck last year.
Denise Richards wants to be closer to family
Richards lost her home in Malibu last year during the Woolsey Fires. According to Business Insider, California's wildfire season is becoming increasingly worse thanks to climate change, so it makes sense that Richards would want a base in a more stable state. 
Richards also has family in Montana. Her sister, brother-in-law, and nephews are all living there. Richards and her husband spent the Thanksgiving holiday with them, cutting down a Christmas tree in a family bonding moment.
In an Instagram post, Richards revealed how important her family is to her. "Our mom would be so happy to see my sister & I together celebrating the holiday season with our families," she wrote. "12 years ago today she passed away & not a day goes by that we don't think about her. Thanksgiving was her favorite holiday. I'm so grateful for my family & to have these moments with each other & a fun moment for us seeing how they get their Christmas tree in Montana."
Hopefully, Richards and her sister will have many more beautiful family traditions ahead of them once Richards moves to Montana.