The Real Reason Kristin Cavallari Keeps Her Kids Hidden From Cameras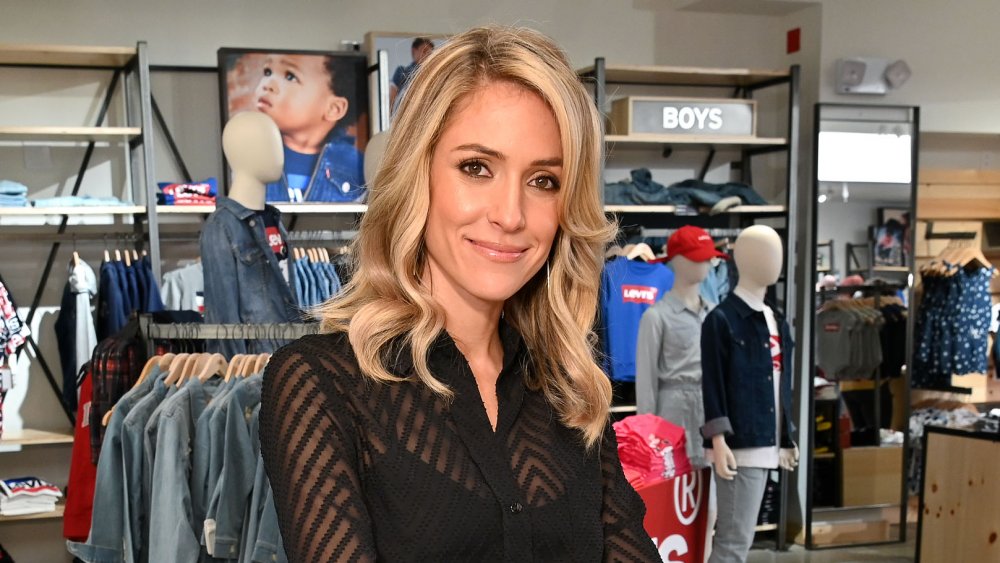 Dia Dipasupil/Getty Images
Reality star Kristin Cavallari is no stranger to the limelight. She's been in the public eye starring in hit shows like The Hills, Very Cavallari, and Laguna Beach: The Real Orange County. The mother of three has also made guest appearances on RuPaul's Drag Race, America's Next Top Model and Cupcake Wars, to name a few (via IMDb). Needless to say, Cavallari is well-known on the reality show circuit. 
However, Cavallari has made it clear that while her life is open to the public, she's keeping her own kids as far away from the spotlight as possible. She told E! News that her kids wouldn't even be making an appearance on her own show, Very Cavallari. The protective mom told E! that the reason she keeps her kids hidden from the cameras on the show is because she wants to ensure that they have a normal childhood. Even on her own Instagram account, Cavallari's kids are only shown with their backs turned or their faces covered. 
Kristin Cavallari doesn't feature her kids on her show to keep them safe
In the 2018 interview with Giulana Rancic, the multi-hyphenate star made it clear that her kids' innocence and protection from the media was important. Cavallari said that she doesn't even like showing her kids off on social media. "They're 5, 4, and 2. When they're old enough to make that decision, that's one thing," she said in the interview. "For right now, I just want to keep them kids." 
According to People, she has an executive producer credit on the show, which means she gets a huge say in what ends up airing. This credit is key for her, as she's noted that in her early days on Laguna Beach she would do whatever the producers told her to do, resulting in a not-so-positive portrayal of her character. "I didn't know what I was getting into," she told the magazine. "I was just going about my life and doing what producers were asking me to do."
Very Cavallari focuses more on Kristin Cavallari, not her family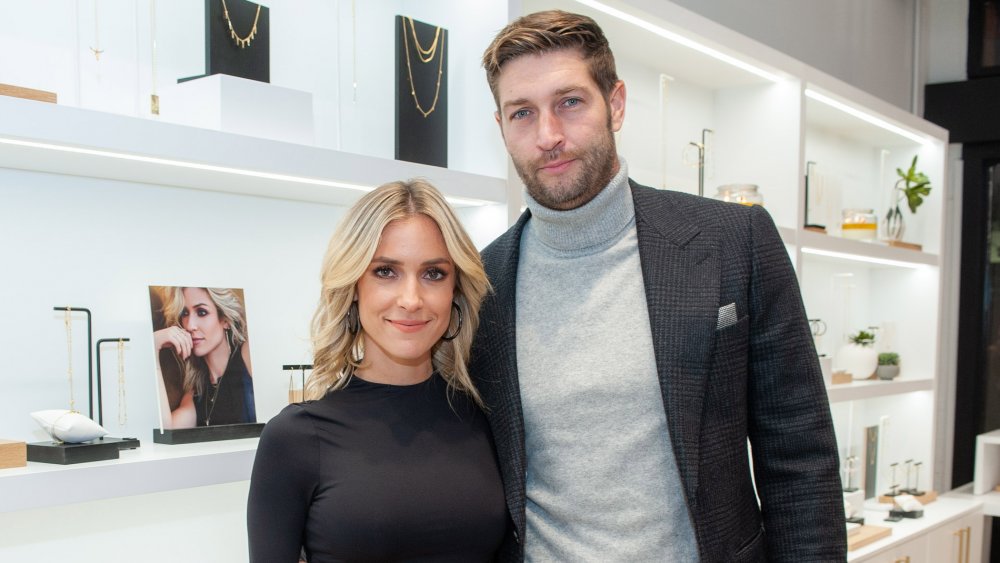 Timothy Hiatt/Getty Images
Even though she wasn't sure if she was ever going to return to reality TV after The Hills ended, it sounds like she's happy with her decision. In addition to her kids not being featured, viewers don't really see much of her husband, Jay Cutler, on the show, either. Instead, Very Cavallari follows her as an individual and as an entrepreneur, leaving most of the drama to her staff. She dished to Elle in 2018, explaining, "My staff are all in their early twenties, they're all living their lives. It's the best of both worlds, where it gets me back into reality TV, but the real personal drama is centered around my staff, so I don't have to air my dirty laundry."
She acknowledged that it's been a long time since she started out in reality TV as a high schooler, but she's happy with how her life has turned out, and this show hopefully showcases that. "Gosh! 17 to 31 — obviously that's leaps and bounds, no matter if you're on TV or not," she told E!. "I'm the happiest I've ever been. I think going into reality TV and having a family to really kind of ground me is probably the best."