What Rocky Dakota From Below Deck Is Doing Now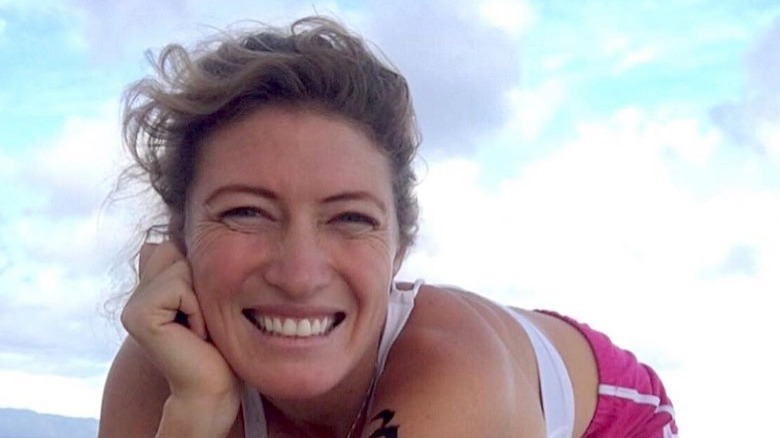 Instagram
Raquel "Rocky" Dakota only lasted one charter aboard the Below Deck yacht, but she made a serious impression on viewers after getting embroiled in one of the biggest storylines of the season. Dakota hooked up with bosun Eddie Lucas in secret and was hurt when he publicly denied anything happened between them. She also memorably tussled with chief stew Kate Chastain, who has her own dodgy history, as she was arrested after a domestic violence investigation.
A hero to some fans and a villain to others, whichever way you look at it, Dakota made sure nobody would forget her any time soon. After saying goodbye to reality television (and sadly enough, you can't catch Below Deck on Netflix), she's focused on making her actual life as positive as possible, embracing love, heartbreak, and loss along the way.
Rocky Dakota partied hard post-Below Deck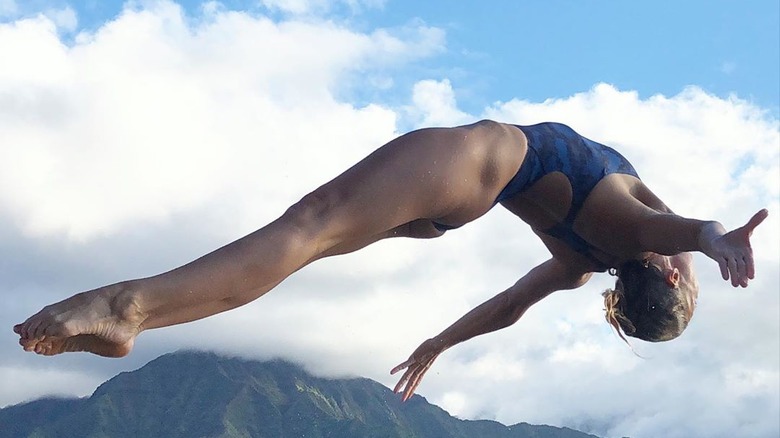 Instagram
Dakota left Below Deck a bit mysteriously, with both Chastain and Captain Lee alluding to her being fired, according to Bustle. When it still seemed she might come back, Bravo caught up with Dakota to see what she'd been up to. The ex-reality star was clearly living the high life, telling the site, "After the show, I went on a big blow out vacation trip, with no rules and no regulations! One night we had a $50,000 budget that a friend of ours paid for, it was a wild night... We had 14 bottles of Dom Perignon." 
She even joked that Chastain might become her best friend, though clearly that didn't transpire. Still, Dakota confirmed she was still friendly with several cast-members, including Eddie and even Captain Lee himself. 
Below Deck alum Rocky Dakota couldn't ignore the call of the ocean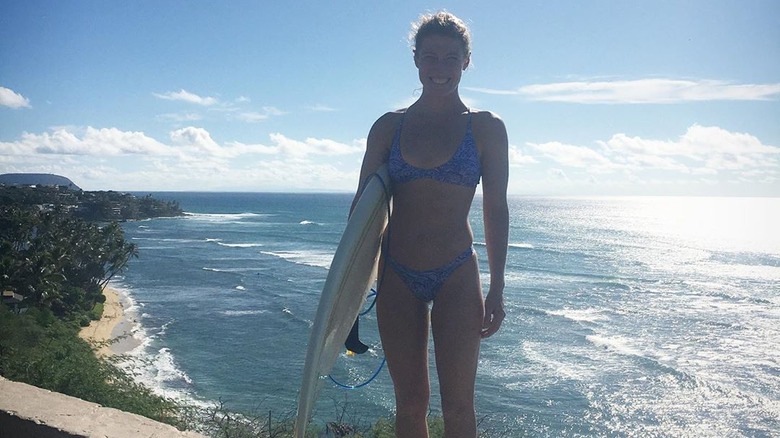 Instagram
However, once the hard partying was done, Dakota settled into the lifestyle we now associate with her. As she explained to Bravo, Dakota lived at an Ashram in the Netherlands for a month, where she became vegan, meditated every day, and got her yoga teacher training qualification. "Yoga has really been my savior and has guided me into a really healthy and an even more positive direction," she explained.
Dakota then lived in Hawaii for a few months with friends, where they "hiked, surfed, and crushed the island every day," and she toyed with the idea of settling down and opening her own food truck. However, adventure was calling her name and Dakota soon returned to freelance yachting work, as well as a variety of outdoor pursuits. On her time on Below Deck, Dakota opined, "I've learned and grown a lot since my first third stew experience, but one thing hasn't changed... I'm still in love with the water and having fun with my mermaid tail! ALOHA!"
Rocky Dakota has embraced the active lifestyle she displayed on Below Deck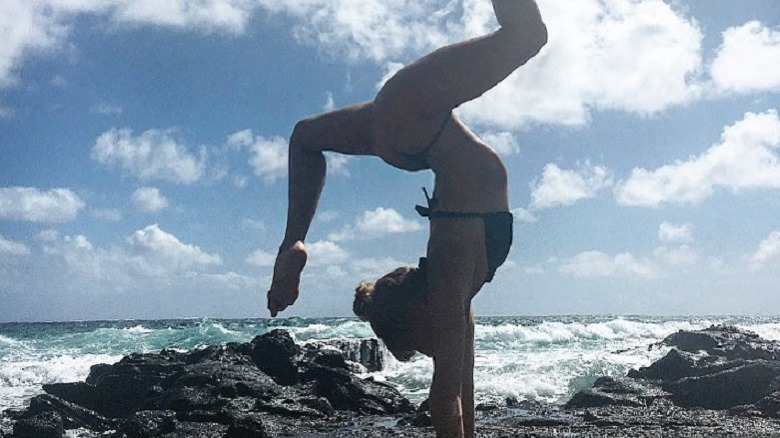 Instagram
Dakota was evidently an athletic and super-fit person on Below Deck, and she hasn't slowed down since, frequently showing off her impressive yoga poses on her Instagram account, which she's since made private. She had also been competing in open swim competitions, sharing this past June that she'd placed fifth in her age group and was just 5 minutes behind the eventual winner.
Of the challenge of such open swims, the Below Deck alum captioned a post, "For five minutes you would be getting pulled one way, then the next 10 min. you'd be getting pushed inside towards the shallow reef, then you'd hit a big rip, then you'd get a little side current, then you'd get into deep water, then into super shallow water, then we swam through a couple different surf zones... (my fave!!)"
Below Deck alum Rocky Dakota has suffered a painful loss and also found love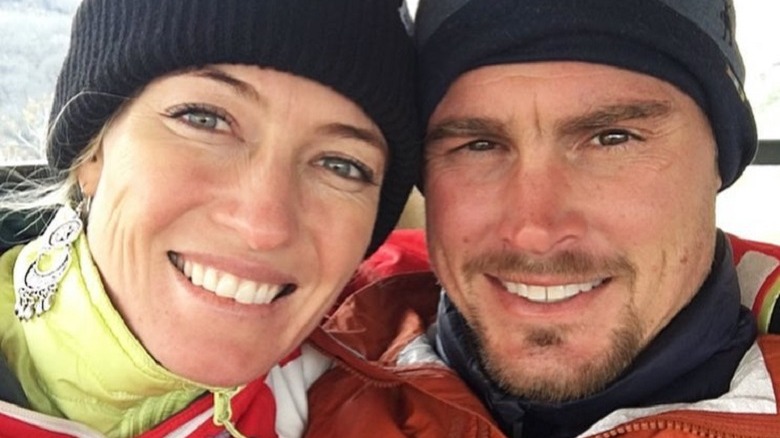 Instagram
Although she may have had difficulties on the show with Lucas, in real life, Dakota has seemingly found her ideal man. Although it's unclear what her beau, who pops up frequently on Dakota's social media, is actually called, she signs certain posts "Mark & Rock," leading many to speculate her boyfriend is in fact named Mark. The happy couple is naturally very outdoorsy, but they also love getting glammed up for elegant events, according to her now-private Instagram account.
It hasn't been all positive for Dakota post-Below Deck, however. She lost her sister, also an accomplished athlete and stand-up paddling champion, back in 2017 in a car accident. A special tribute was held for her in California, with 1,000 surfers showing up to pay their respects. Dakota read a line from her sister's journal at the service, "Note to self: continue to be awesome," and the advice clearly stayed with her as the Below Deck alum alluded to it on Insta, writing after a swim competition, "Enjoy the journey, it will be over sooner than you think!"