Captain Lee Reveals His Surprising Below Deck Dream Team
Captain Lee Rosbach has a very particular way of running things. He expects his Below Deck crew to do their jobs well and can be pretty critical when they don't toe the line. If Captain Lee had his way, he'd be able to hand pick his crew and he'd make some surprising changes to the lineup.
We already know that Captain Lee thinks that at least one Real Housewife would make a good addition to the crew of Below Deck, but what about people who are already familiar with the Below Deck lifestyle? 
In a recent event hosted by Stars Marketing Group, Captain Lee talked about his Below Deck dream team.
The Below Deck crew member Captain Lee wants back
Below Deck fans likely have fond memories of Josiah Carter who served as second stew during season 6 of Below Deck. Captain Lee also remembers Carter and was as disappointed as the fans were when he didn't return for season 7.
"Along those lines, I'd probably have Josiah back," Captain Lee said at the event (via Cheat Sheet). "He's a classically trained butler which means he's probably overqualified, but he adapted really, really well."
Other crew members Captain Lee would love to see return to the crew are season 5's Baker Manning and season 3's Connie Arias. "I liked Baker," said Captain Lee. "Baker was just a hard-working girl and she wore her feelings on her sleeve, which I didn't mind one goddamn bit because I'm the same way."
As for bosun? That'd be Eddie Lucas, Rosbach says.
Captain Lee already has one member of his dream crew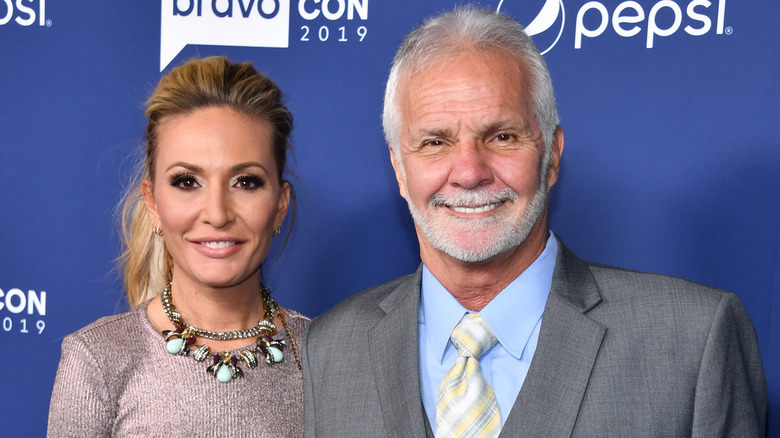 Dimitrios Kambouris/Getty Images
Of course, the one Below Deck crew member Captain Lee would never get rid of is his irreplaceable chief stew Kate Chastain. "Obviously I'd have Kate because Kate is a rock star," he said."It doesn't make any difference what task I give her. She just goes out there. She takes it upon herself, she gets it done. She's innovative. She's creative. And she doesn't come to me with bulls*** problems that I don't need to deal with."
Captain Lee previously told Hollywood Life that as long as he has anything to say about it, Chastain will remain chief stew. "Because nobody can replace Kate," he said.