Fans Think They've Found A Big Clue That Confirms Kate Middleton's Pregnancy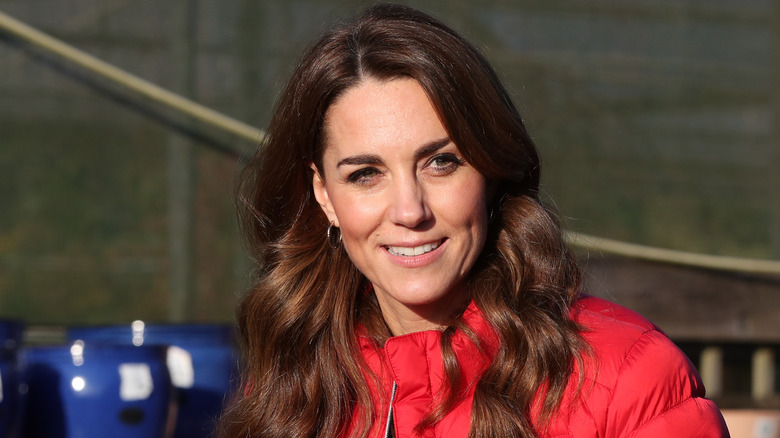 Wpa Pool/Getty Images
Rumors that Kate Middleton is expecting another baby have been circulating pretty much since her third child, Prince Louis, was born in 2018, but so far a pregnancy announcement hasn't been made. Those on the lookout for a royal baby can take even something as simple Middleton's hairstyle as a sign that she's pregnant, but a recent hint that the duchess might be expecting doesn't seem so far-fetched.
Middleton was conspicuously absent from Prince William's recent tour of the Middle East, where he toured Kuwait and Oman. While Middleton's absence from the royal trip wouldn't be enough for most people to think that she is pregnant, a travel advisory makes it seem more likely that she is, indeed, expecting another royal heir.
Is this a sign that Kate Middleton is expecting a baby?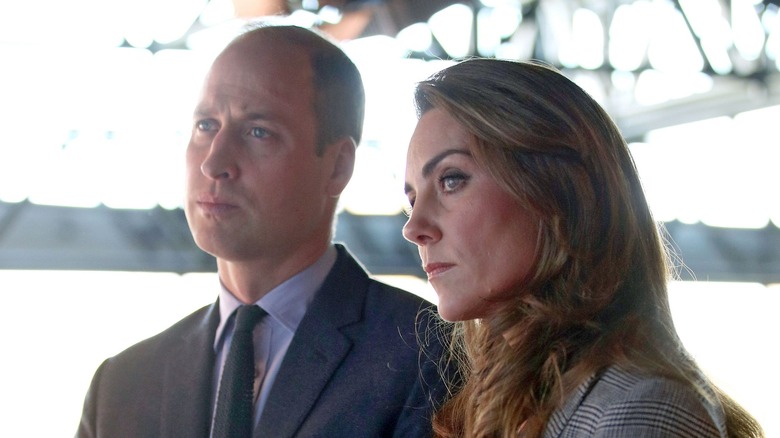 Yui Mok/Getty Images
According to Express, many think that the risk of malaria might have kept Kate Middleton from going on the trip. "Although the risk of malaria is low in Oman, you should avoid mosquito bites to prevent malaria," reads the Centers for Disease Control and Prevention website. "Some travelers to certain areas who are at higher risk for complications from malaria (such as pregnant women) may need to take extra precautions, like antimalarial medicine. Talk to your doctor about how you can prevent malaria while traveling. Areas of Oman with risk of malaria: Sporadic transmission in Dakhliyah, North Batinah, and North and South Sharqiyah."
It makes sense that Middleton wouldn't want to chance even a small risk of exposure to malaria if she's pregnant.
Of course, speculation isn't the same thing as an announcement, and there's a chance that Kate and William might not even want more kids, but more and more people are convinced that a royal baby announcement is just a matter of time. Ladbrokes, a British betting agency, recently slashed the odds on Middleton and Prince William having a baby in 2020. Odds are now reportedly four to one that Middleton announces she is pregnant before the end of the year.