Is OutDaughtered On Netflix?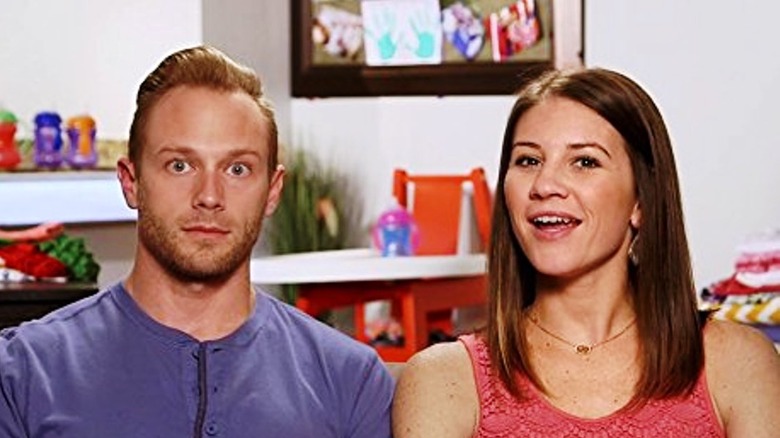 TLC
TLC's mega-hit OutDaughtered follows Adam and Danielle Busby who are busy raising a household of girls. Mom and Dad are definitely outnumbered, given they have quintuplet toddler daughters along with eldest daughter Blayke.
Most families struggle to keep things together with just busy jobs and school-life to contend with, but considering there are eight people in the Busby house alongside the ever-present TLC cameras, it's a pretty tight squeeze.
Oh, and Danielle's twin sisters and her eccentric mother, Mimi, are also all along for the ride. It's a recipe for mayhem and reality television magic, leading OutDaughtered to be one of the most addictive shows around right now.
Where's the best place to catch OutDaughtered?
Thankfully, you don't need cable to watch OutDaughtered, but obviously the best place to catch the Busby family is at its home on TLC. It's not on Netflix at the time of writing, but that may change as the show's popularity continues to grow. According to Streaming Observer, you can watch OutDaughtered on DirecTV Now, which includes the TLC live stream in its packages, as well as on Playstation Vue, and online via Chromecast, iOS, Amazon Fire TV, Roku, PS3/PS4, and other devices.
The question of will there be a season 7 of OutDaughtered still hangs in the air, but for the time being, the Busby family is focusing on keeping things positive and forging forward. Adam and Danielle recently defended their decision to move Riley ahead of her sisters in school, essentially splitting them up."In the instance of letting Riley move up before her sisters, that was based strictly on her," Danielle told People. Adam backed her up, pointing out, "There's nobody out there who knows the intricacy of the decisions we make."
The busy father also took the opportunity to take aim at so-called "mommy shamers" criticizing their parenting approach, noting, "In world history, there have only been six parents who have dealt with raising all-girl quintuplets" — something that makes their situation incredibly unique.