Does DIY At-Home CoolSculpting Even Work?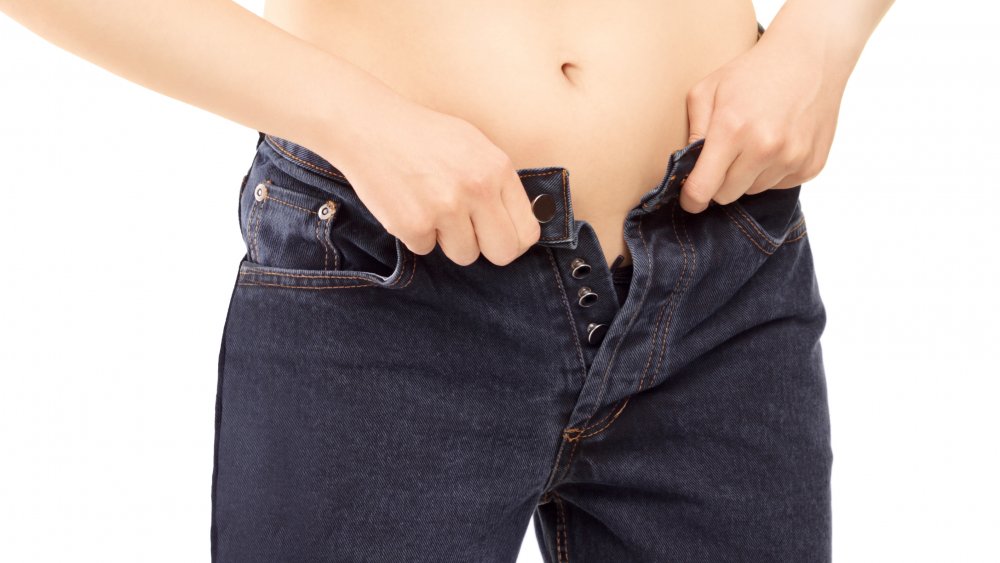 Shutterstock
The struggle is real. We all know the joy of slipping into a pair of jeans or an outfit that we'd abandoned as a lost cause, and what we would give — if we could — to look that way for as long as we possibly could. The American Society for Dermatologic Surgery says this need to keep ourselves looking good explains how and why the number of "body sculpting procedures" have grown over 43 percent since 2017.
Harvard Medical School's faculty director for dermatology laser and cosmetic training, Dr. Mathew Avram, says (via the New York Times), "Liposuction is definitely the gold standard — there's no question it works better. But we've seen that patients are willing to pay a premium for modest results with no downtime." 
Leading the pack in non-invasive treatments is CoolSculpting, which was cleared by the FDA in 2010, and involves freezing and killing fat cells before the body throws them out by peeing. Those who have undergone CoolSculpting say it feels similar to targeted hypothermia, but the turnaround period is relatively quick, and patients say they are able to see a 20 to 25 percent fat loss in three months (via Esquire).
CoolSculpting using a freezer bag is not an option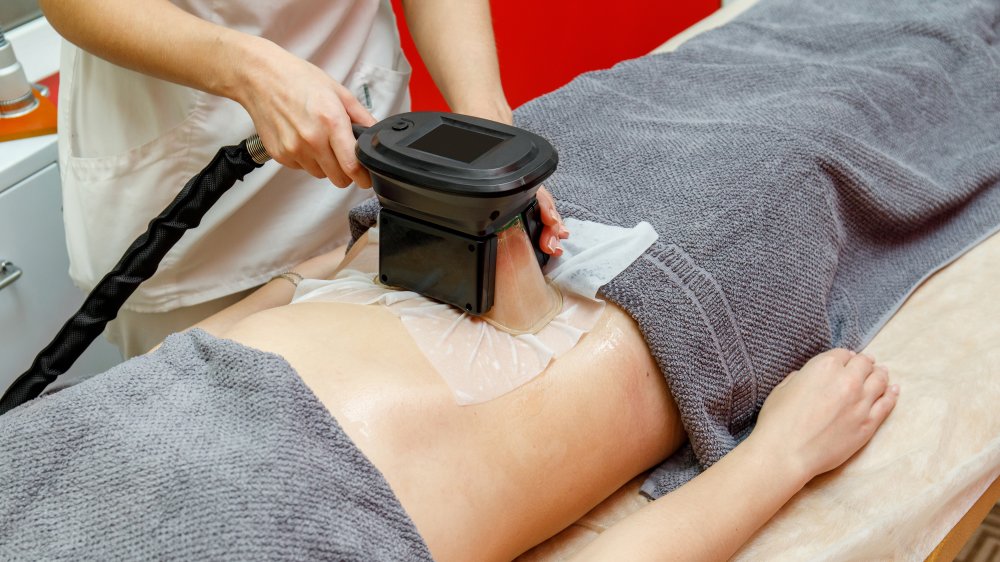 Shutterstock
CoolSculpting is non-invasive and can cost up to $4,000 per session. Given how much it costs, it might be tempting to think that you might be able to do something similar at home, using ice, some water, a leakproof bag, and a thermometer that keeps tabs on the temperature of your skin. 
DIY CoolSculpting sites like Isavera suggests CoolSculpting in the comfort of your own home is possible — however, you should proceed with extreme caution before trying out something like this. The method requires you to fill a leakproof bag with ice, put it on your problem area for one to three hours each day, and monitor your skin temperature constantly to ensure it doesn't go below 35.6 F. The site also claims you will start to see results in treatment areas within a couple of weeks.
Keep in mind that medical institutes like Nussbaum Medical Centers say there is every reason to think CoolSculpting is one of those things you should definitely not try to do at home, because the procedure isn't as simple as it looks and it doesn't usually work, anyway. The treatment in a clinic involves the aesthetic surgeon using a device that sucks up a fatty bulge and exposing it to between 39 to 41 F. It then freezes these fat cells while making sure others fat cells stay close to the skin so it is exposed to the cold and suffers cryolipolysis (the death of fat cells). 
Basically, DIY CoolSculpting can be dangerous, so you might be better off paying that $4000 in the first place instead of trying to rig a DIY fat-freeze session at home.